If you're on the hunt for the most perfect gift for the English teacher in your life or your child's life, then you are in luck!

This post has some of the very best and unique gift ideas any English, ELA or reading coach or instructional aide will absolutely love.
Personalized stationery
English teachers especially often love to write and correspond with others, so personalized stationery with their name or initials could be a thoughtful and useful gift.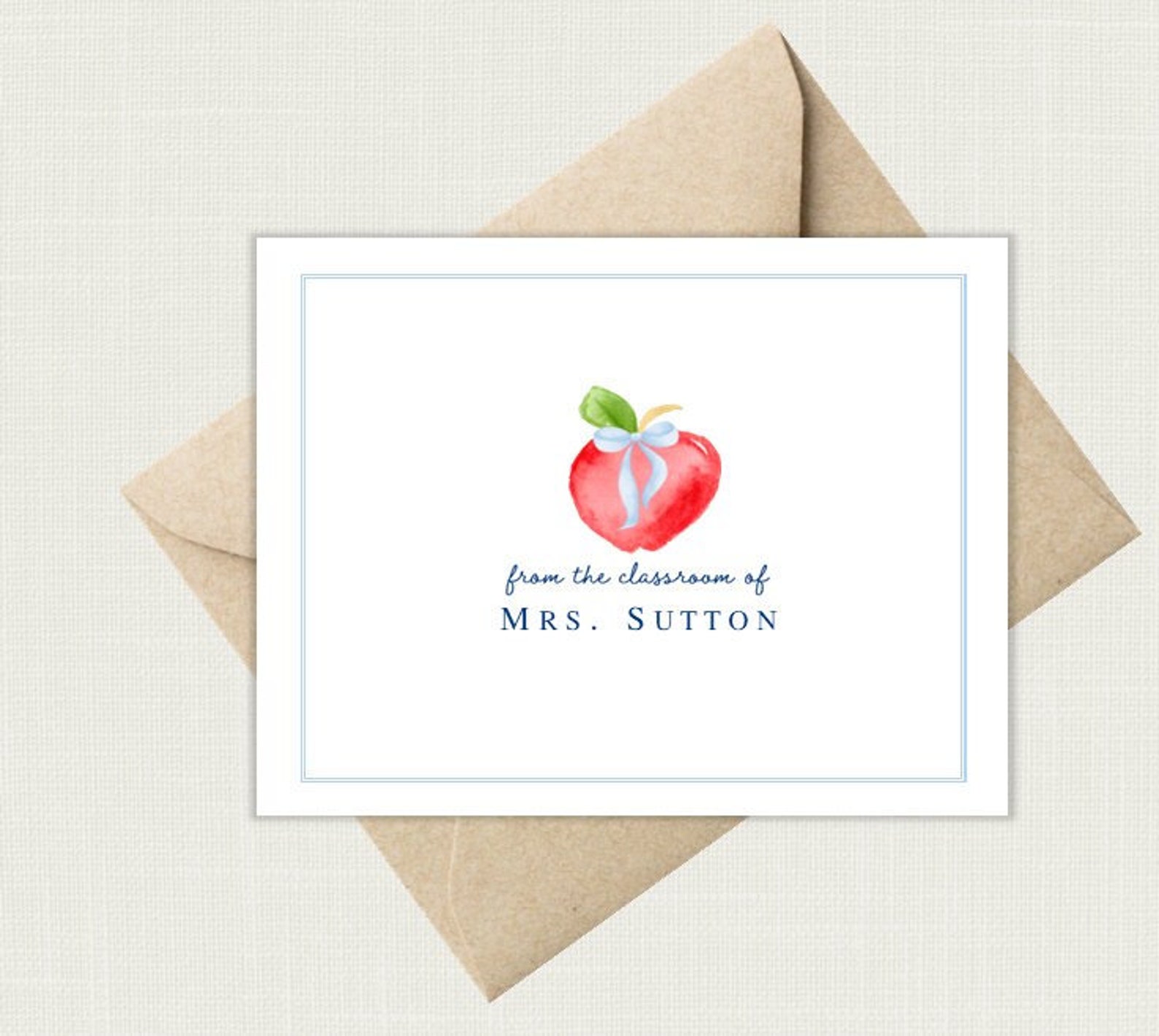 This notecard set from Lemon Grace is quite lovely.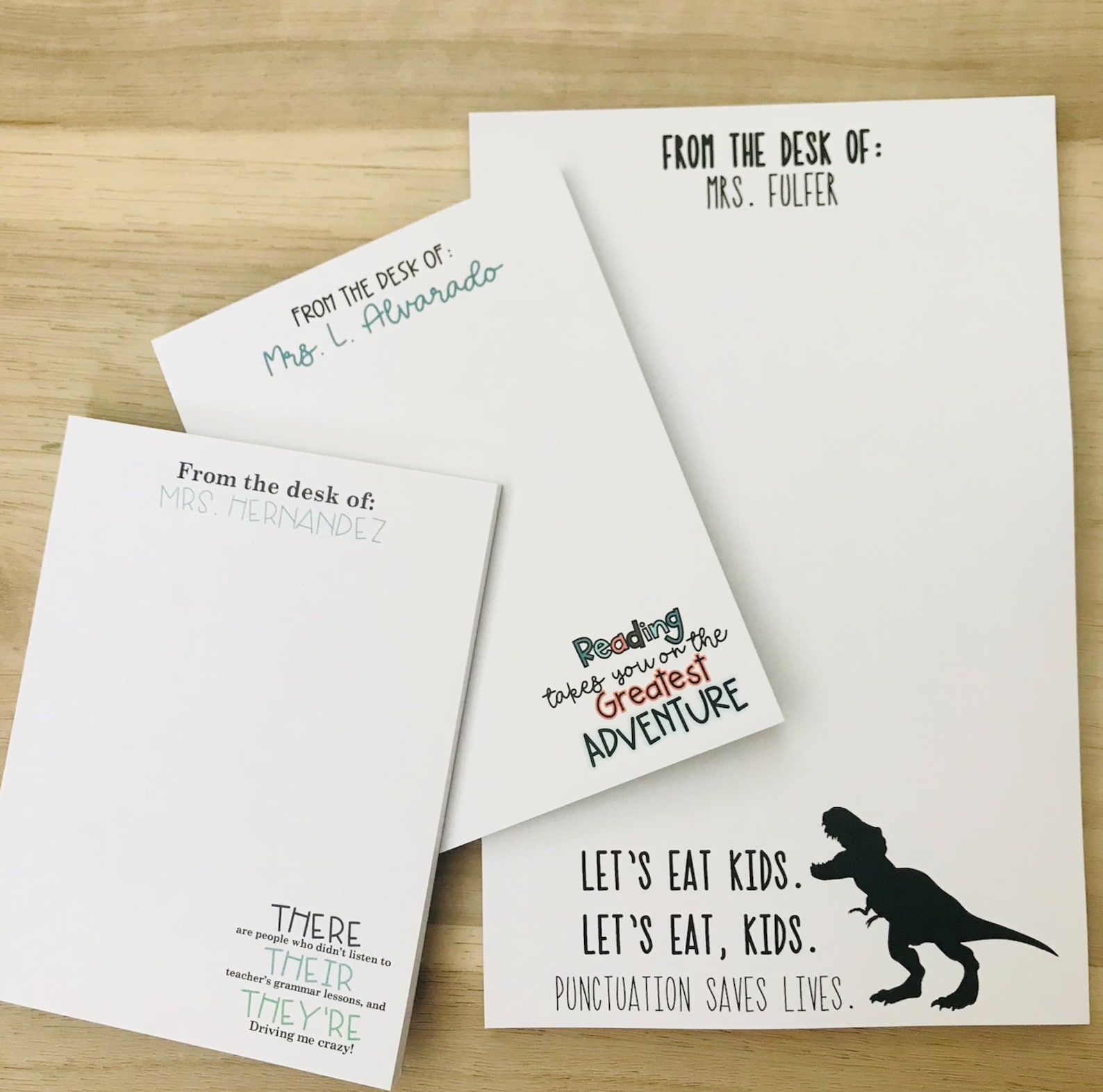 A personalized notepad, like these from Been There Taught That is another thoughtful gift for an ELA teacher.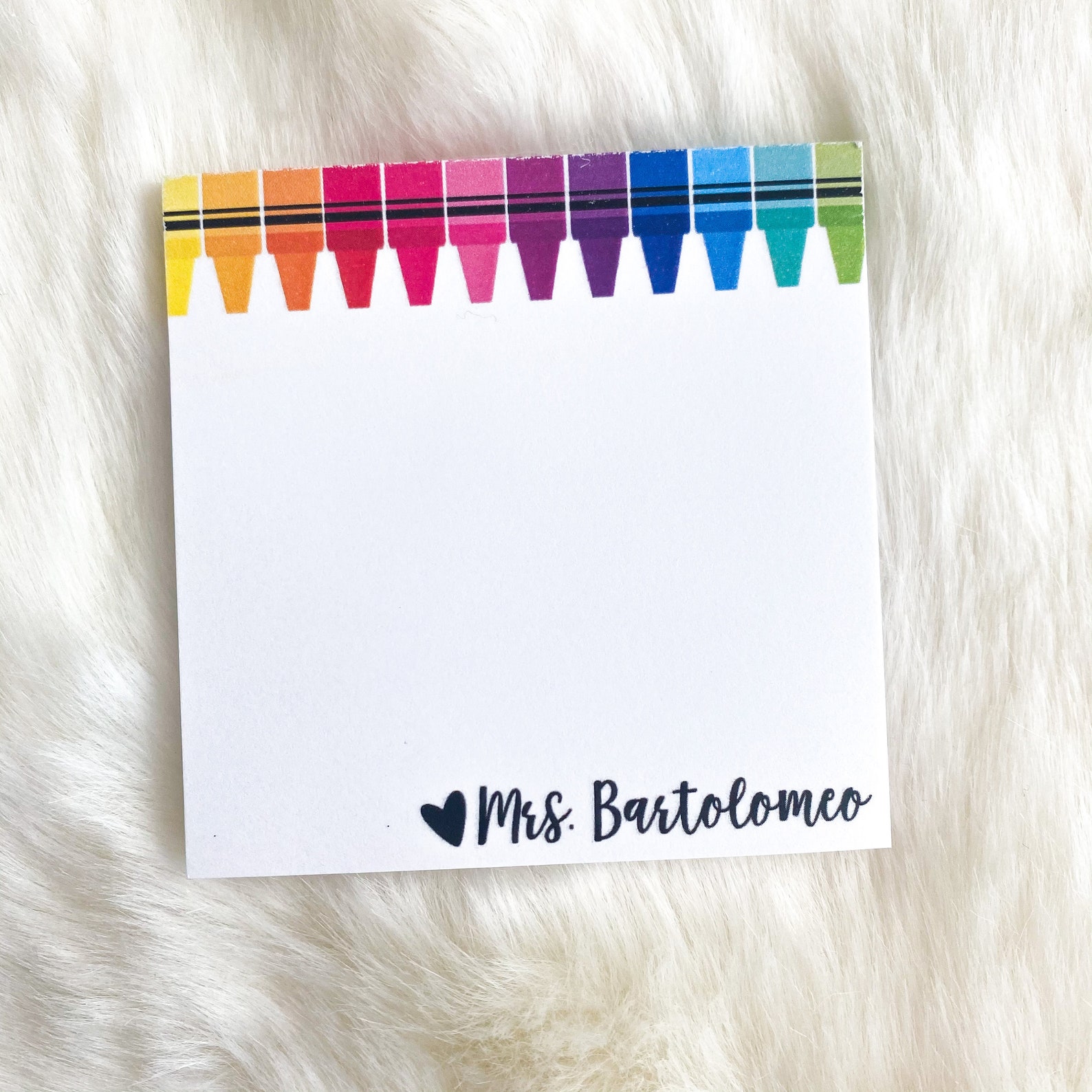 Sticky notes are frequently used, so a personalized block of paper like this one from qtpaperie would be much appreciated.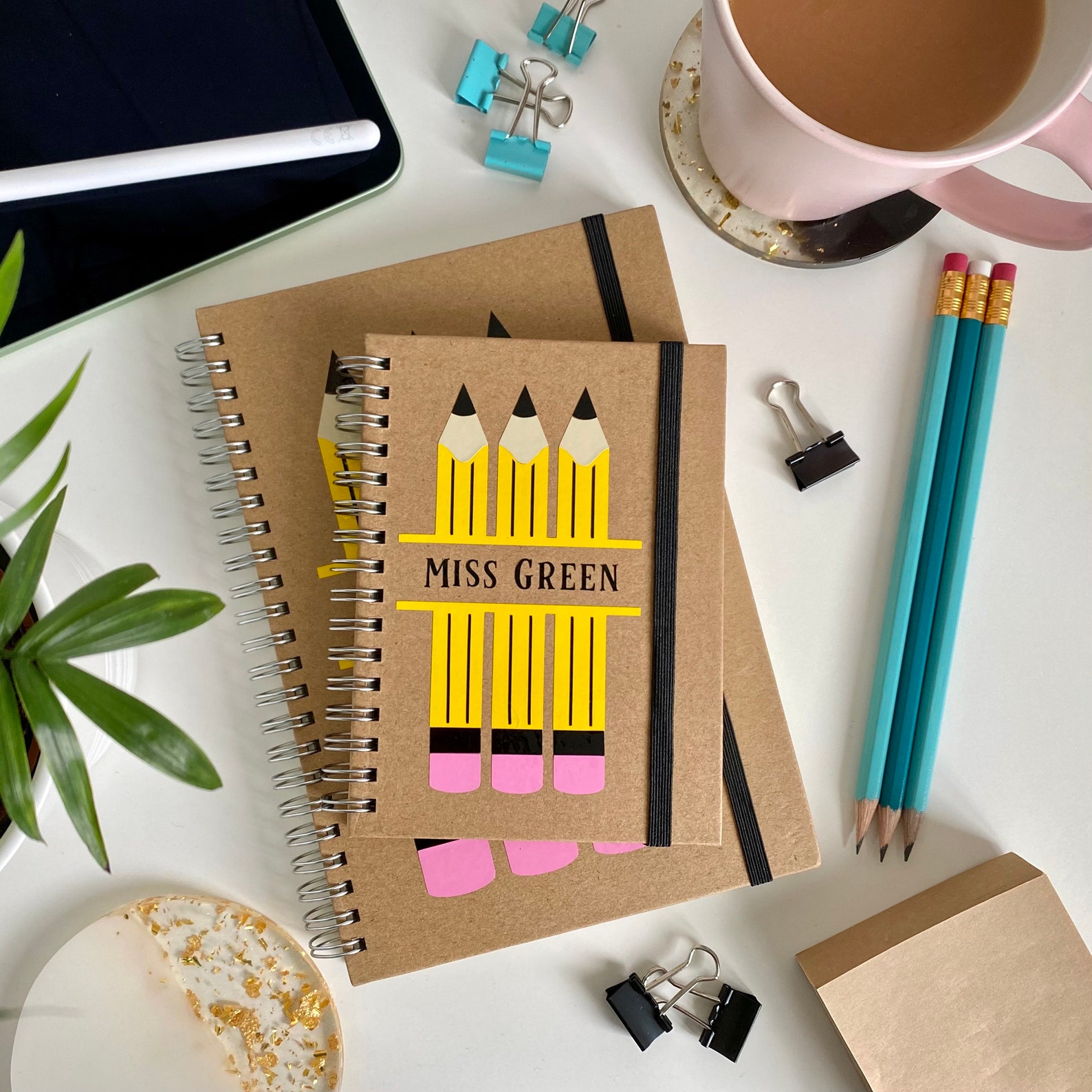 Teachers always need a place to jot down notes, so giving your ELA teacher a personalized notebook like this one from Everythingcraftyuk is so thoughtful!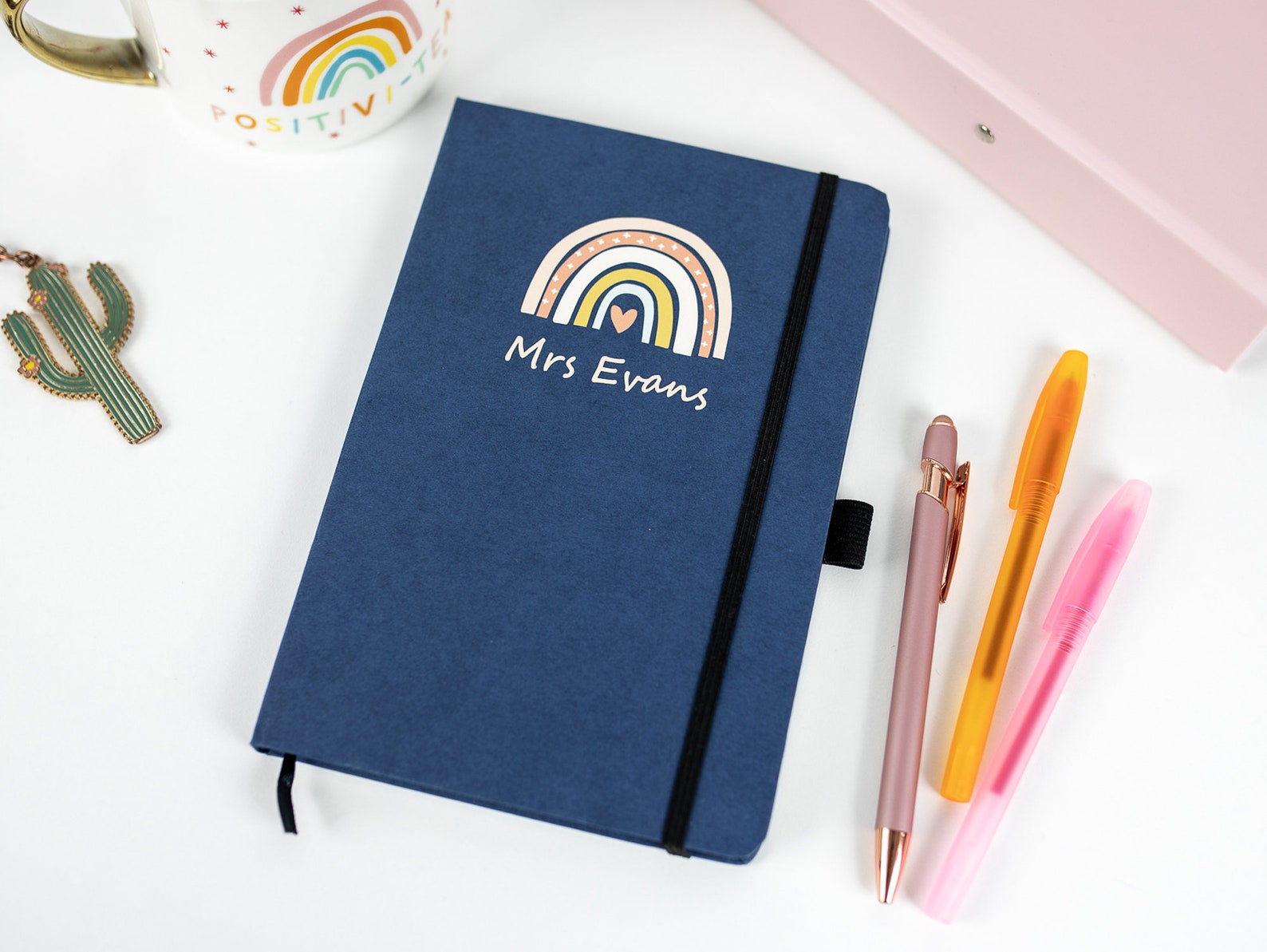 And this notebook from Stickerscape is perfect for teachers who prefer a non-spiral binding for their notebooks.
And this notebook option is a nice nod to one of the "quirks" of ELA teachers.
Literary-themed gifts
How about a gift card to a local bookstore so the teacher can choose the books they want to read or use in their class?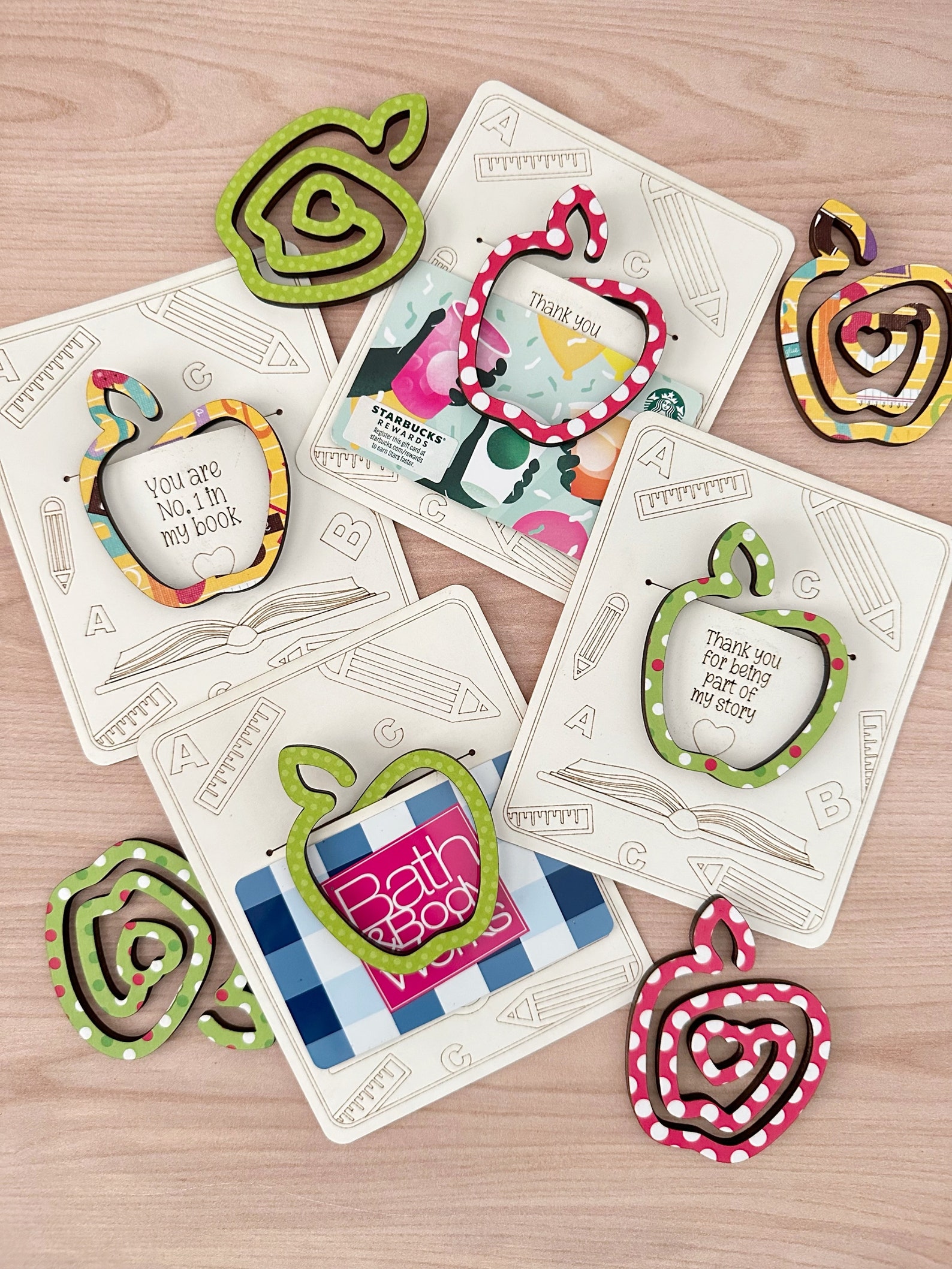 "Decorate" the gift card to amp up the specialness with this fun apple clip from The Craft Cottage NC LLC. It can also be used as both a bookmark or planner page marker.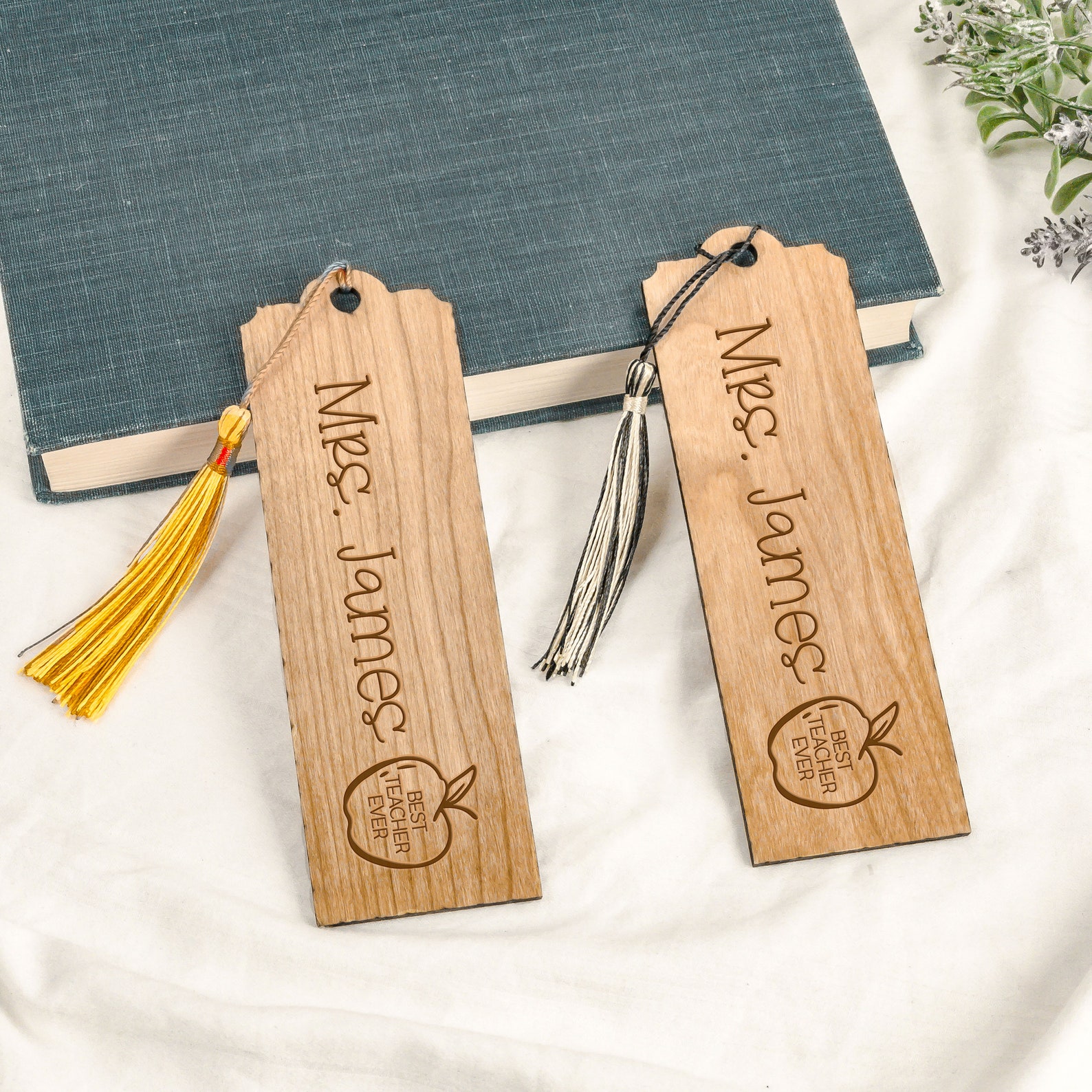 A personalized wooden bookmark from Lovelace Design Shop is a gift that will surely get a lot of use and will stand up to the test of time too.
And this metallic bookmark is a lovely sentiment as well.

Most heavy book readers, which many ELA teachers are, can never have enough bookmarks, especially those with lovely designs such as this one.
Classroom decor
Spruce up the teacher's classroom space with some fresh and fun decor!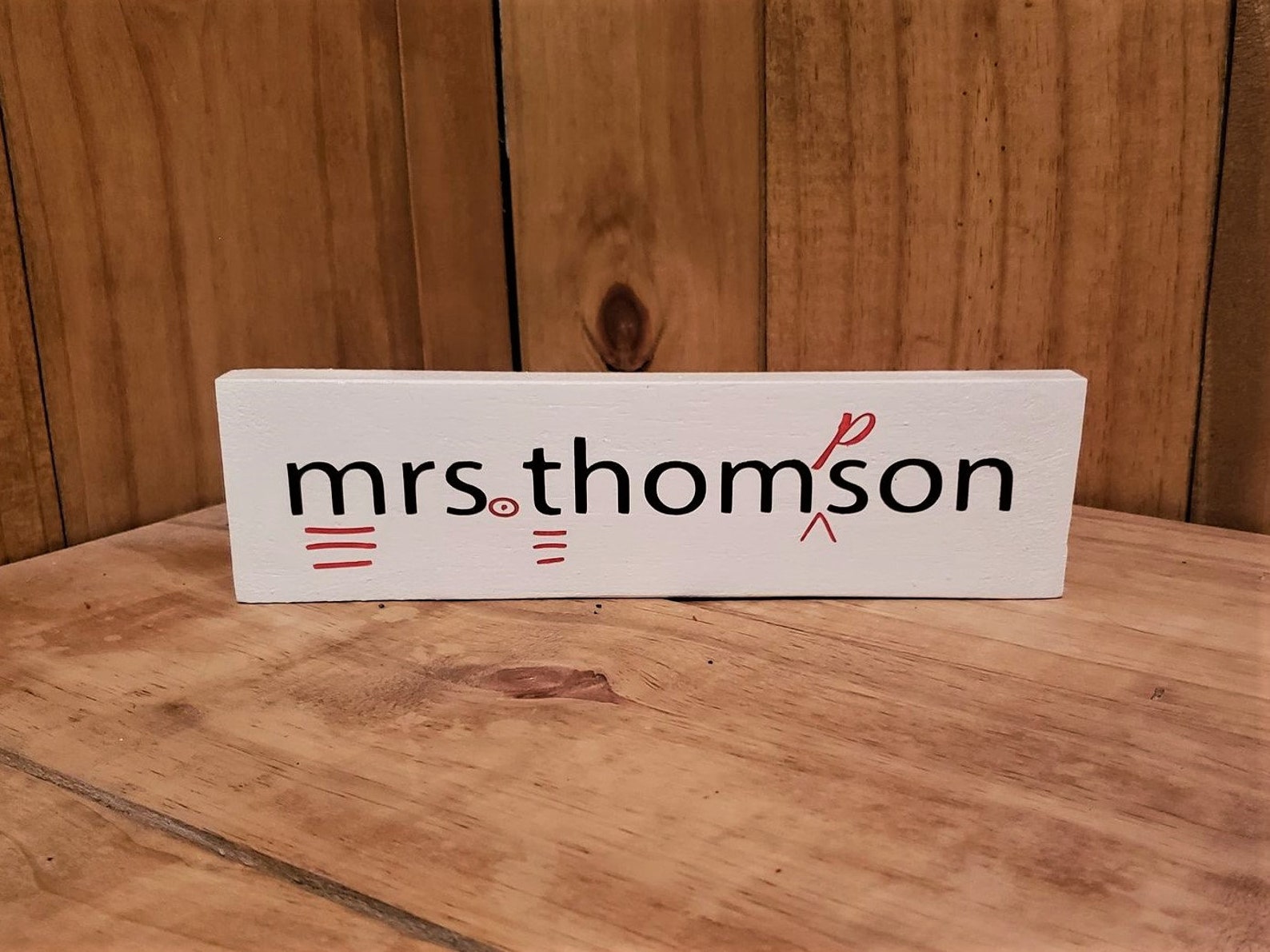 Make it clear whose classroom it is with this marked up personalized sign from TheRedOstrichLLC.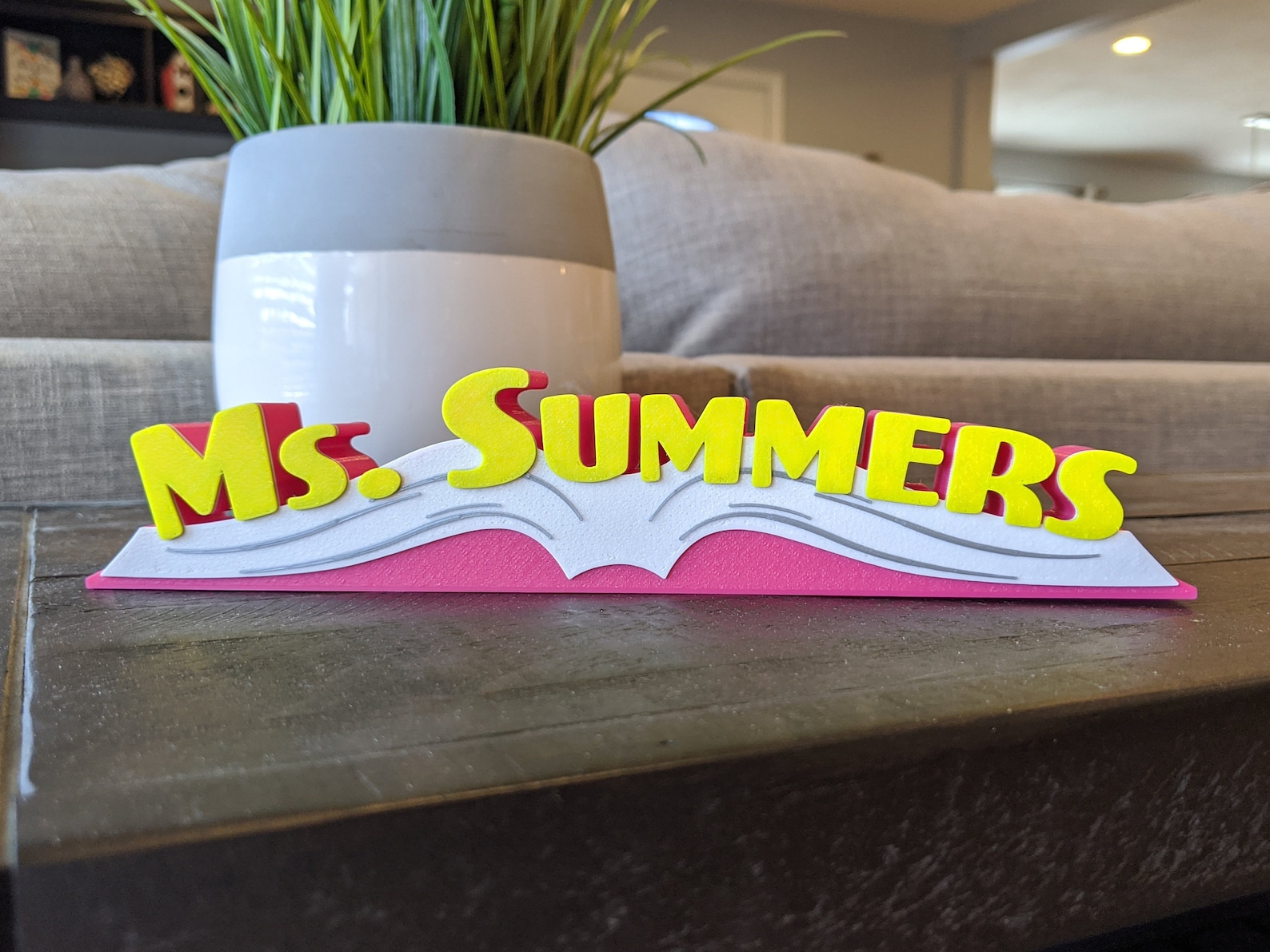 This open book sign from dram3Dprint is super fun and modern!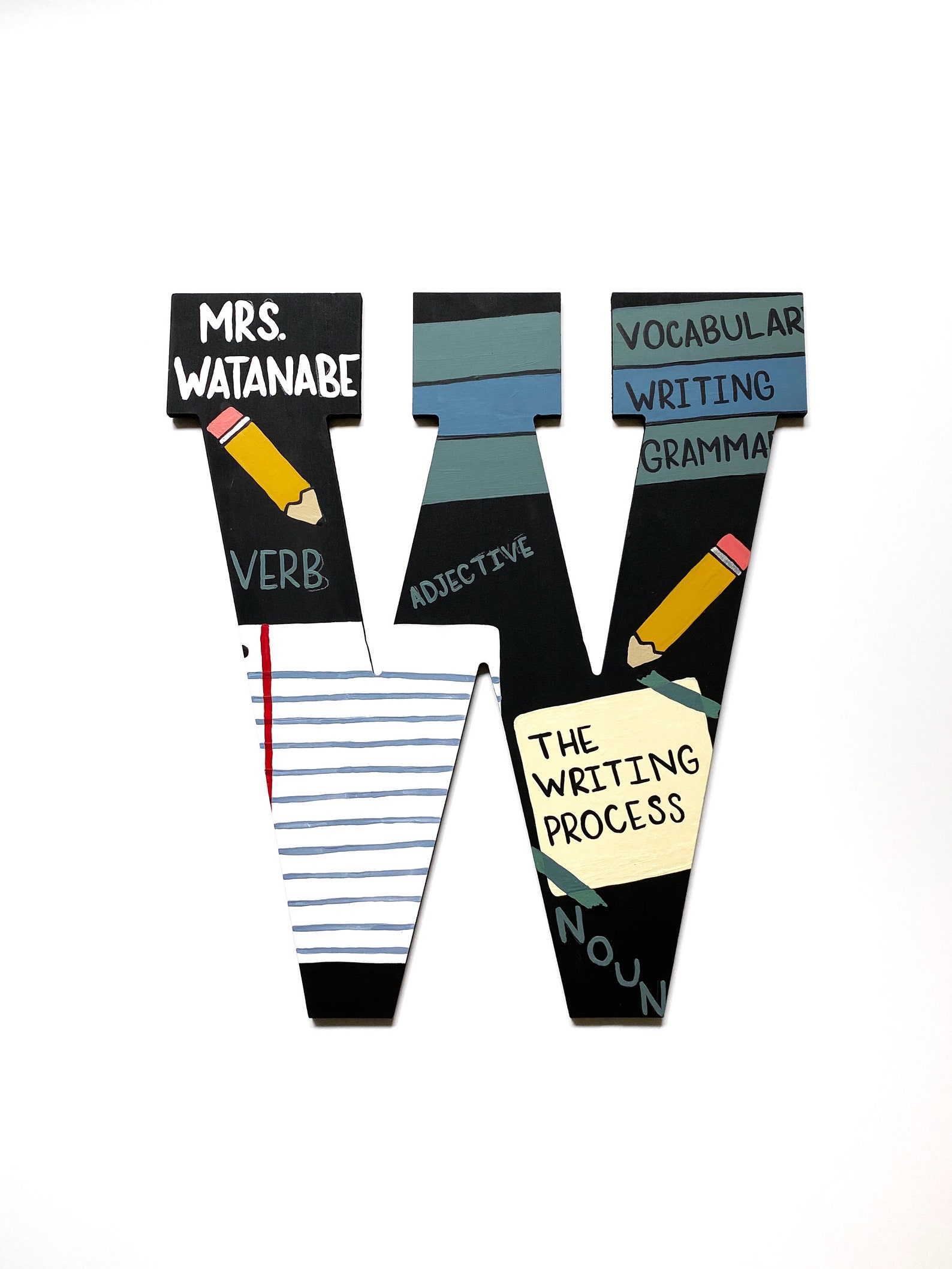 This literary themed wooden letter from Home of Letters would be a really nice addition to your ELA teacher's classroom, whether mounted on the door to greet students, or staged on a bookshelf.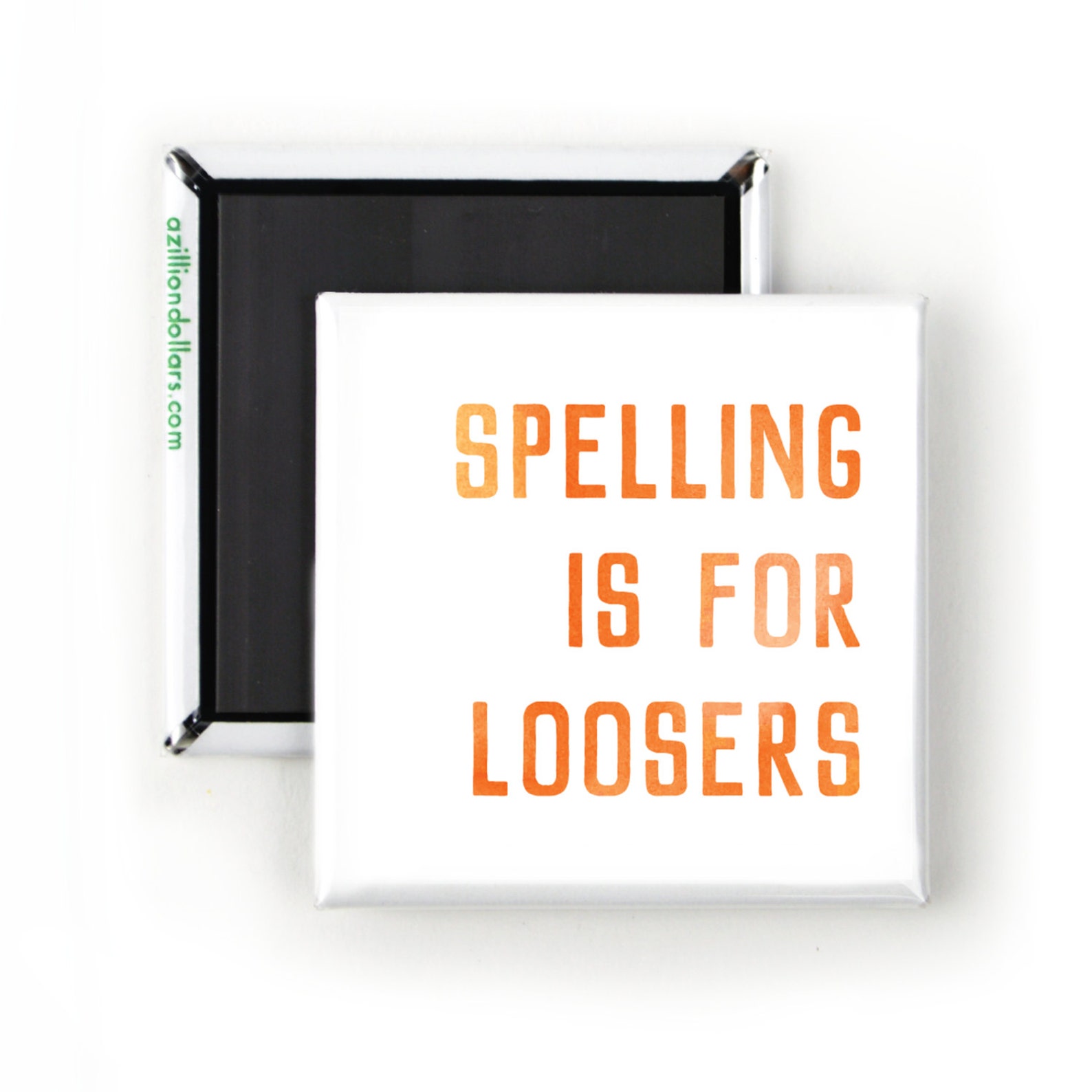 This Spelling is for Losers magnet from A Zillion Dollars is the perfect add on to another gift for an English teacher.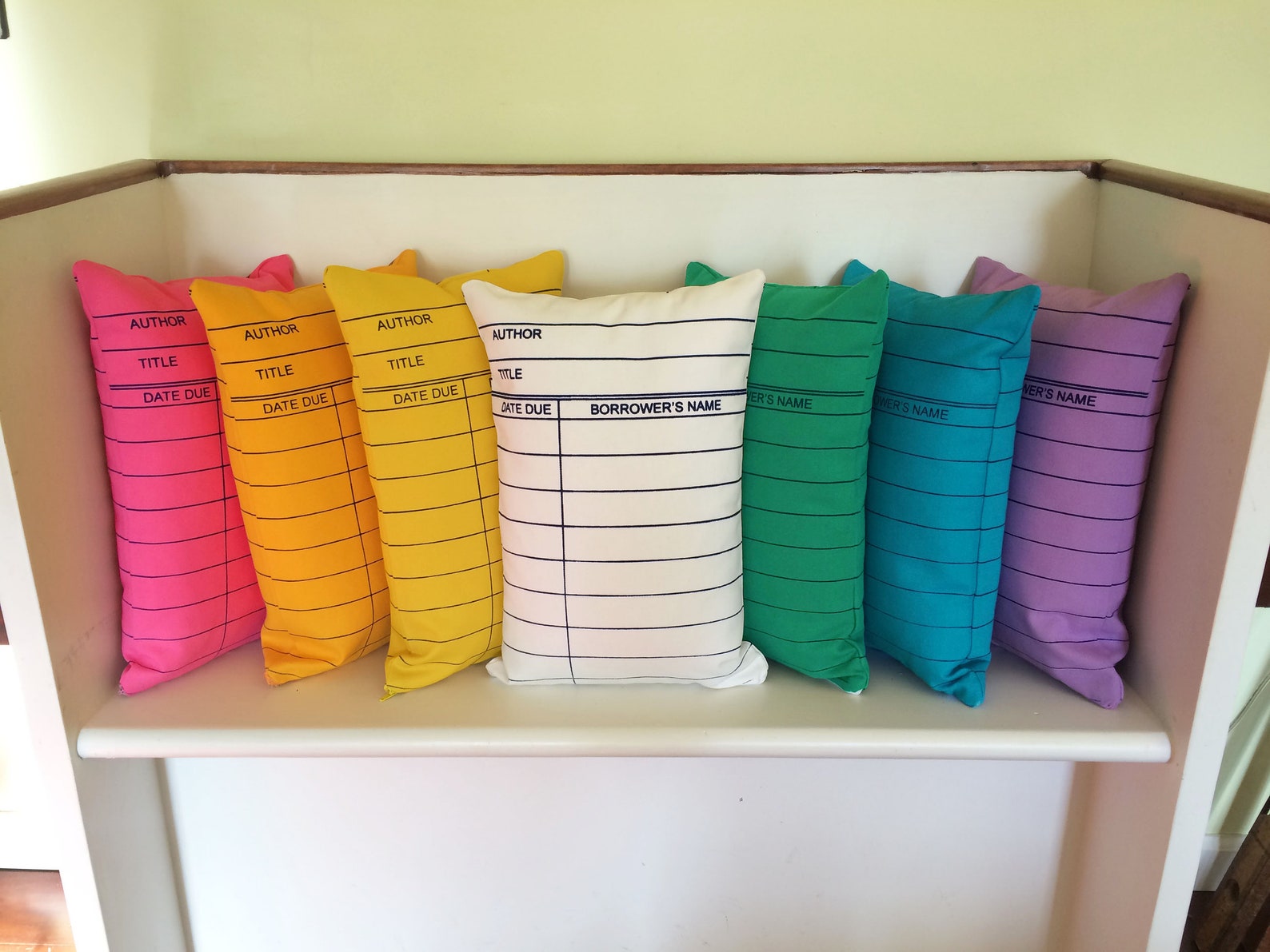 This throwback library card pillow from dirtsastudio is perfect for making a classroom or home reading nook cozier.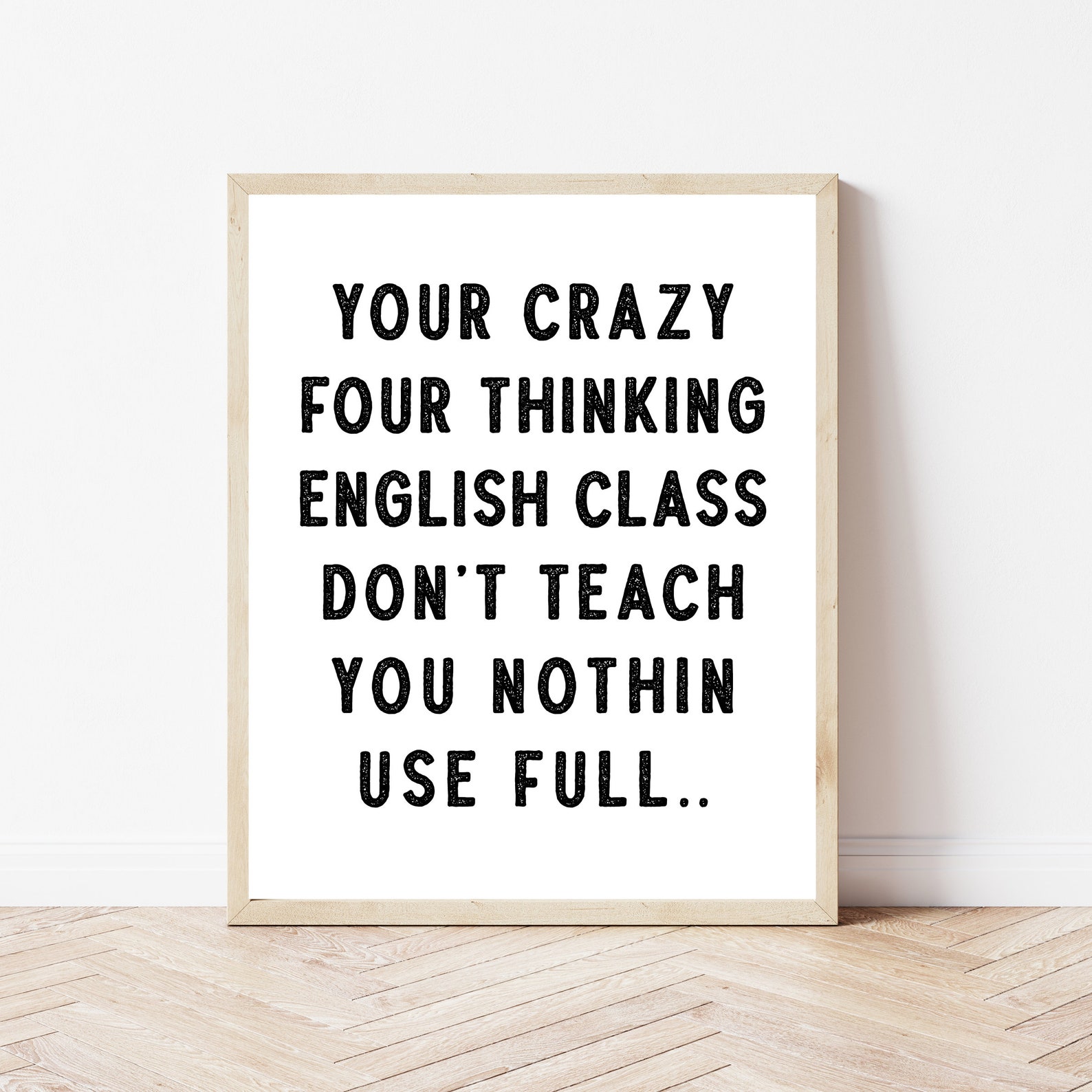 It might take a few looks to fully get the gist of this classroom decor sign from MinMac, but when they get it, they'll chuckle.
Classroom supplies
It goes without saying that English teachers need various classroom supplies like pens, highlighters, sticky notes, and other stationery items to help them do their job. You can gift a bundle of smaller items, which will surely be appreciated!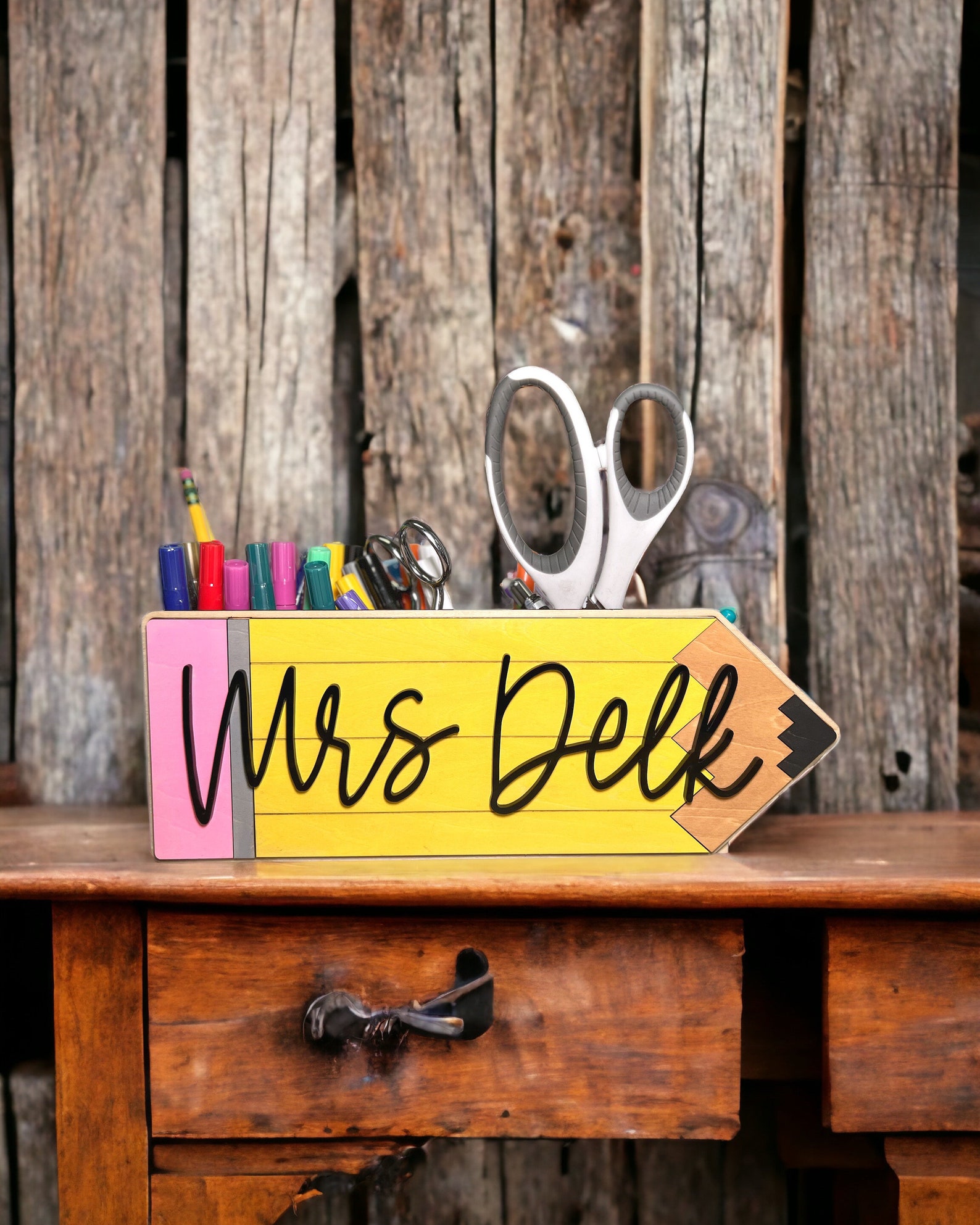 Desk organizers: Desk organizers are an excellent gift to help the teacher stay organized and keep their workspace clean. This personalized organizer from SawdustnSmokeMama will get a lot of use!
Who says school supplies have to be boring? This sticky note stand from Sandusky Woodcraft means there's always paper within reach whenever the need for a note arises.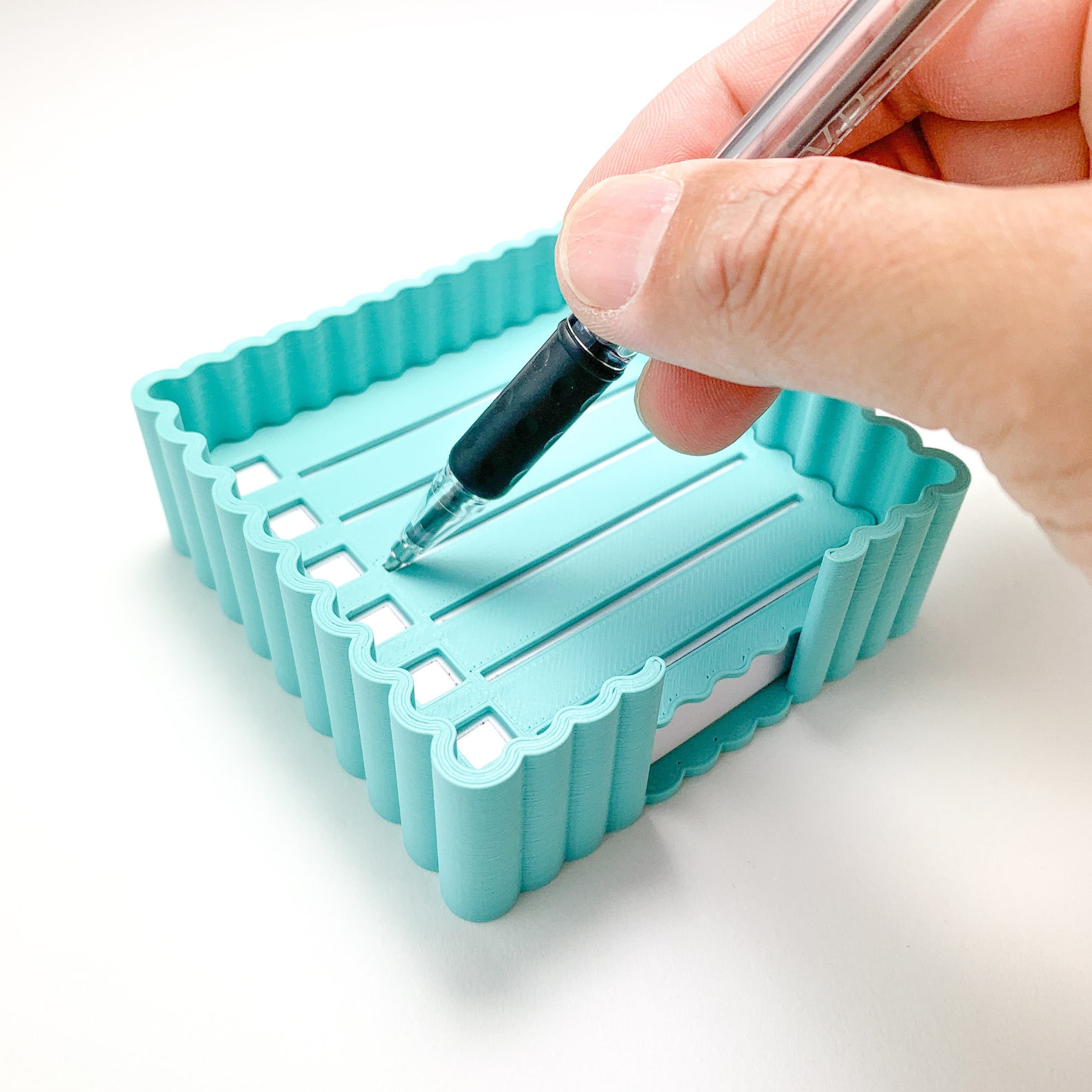 For teachers that love to make checklists, this unique sticky note holder from honeyanddivy is multifunctional and always ensures straight lines.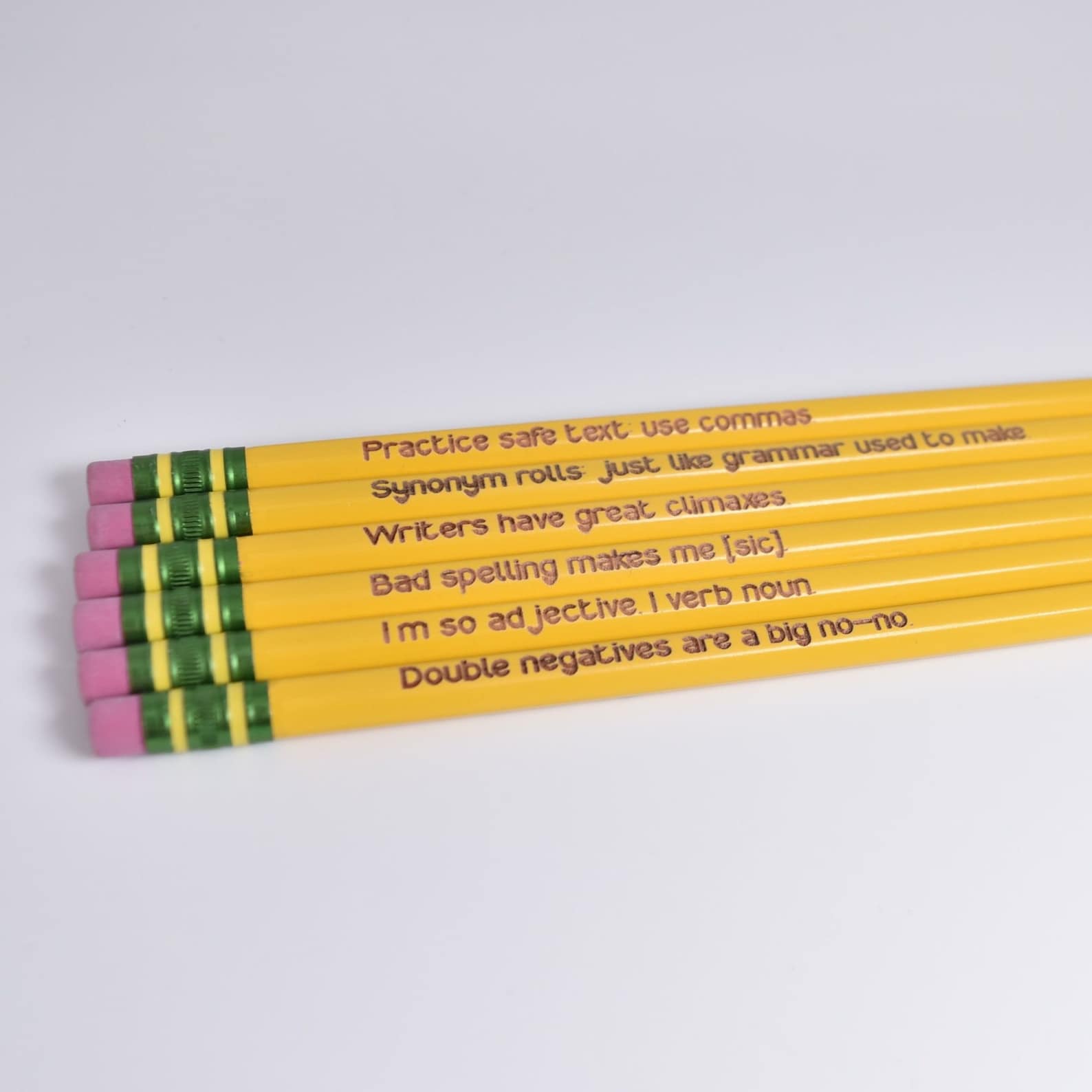 Along the same lines, these punny pencils from Griffon Co Gifts are anything but ordinary.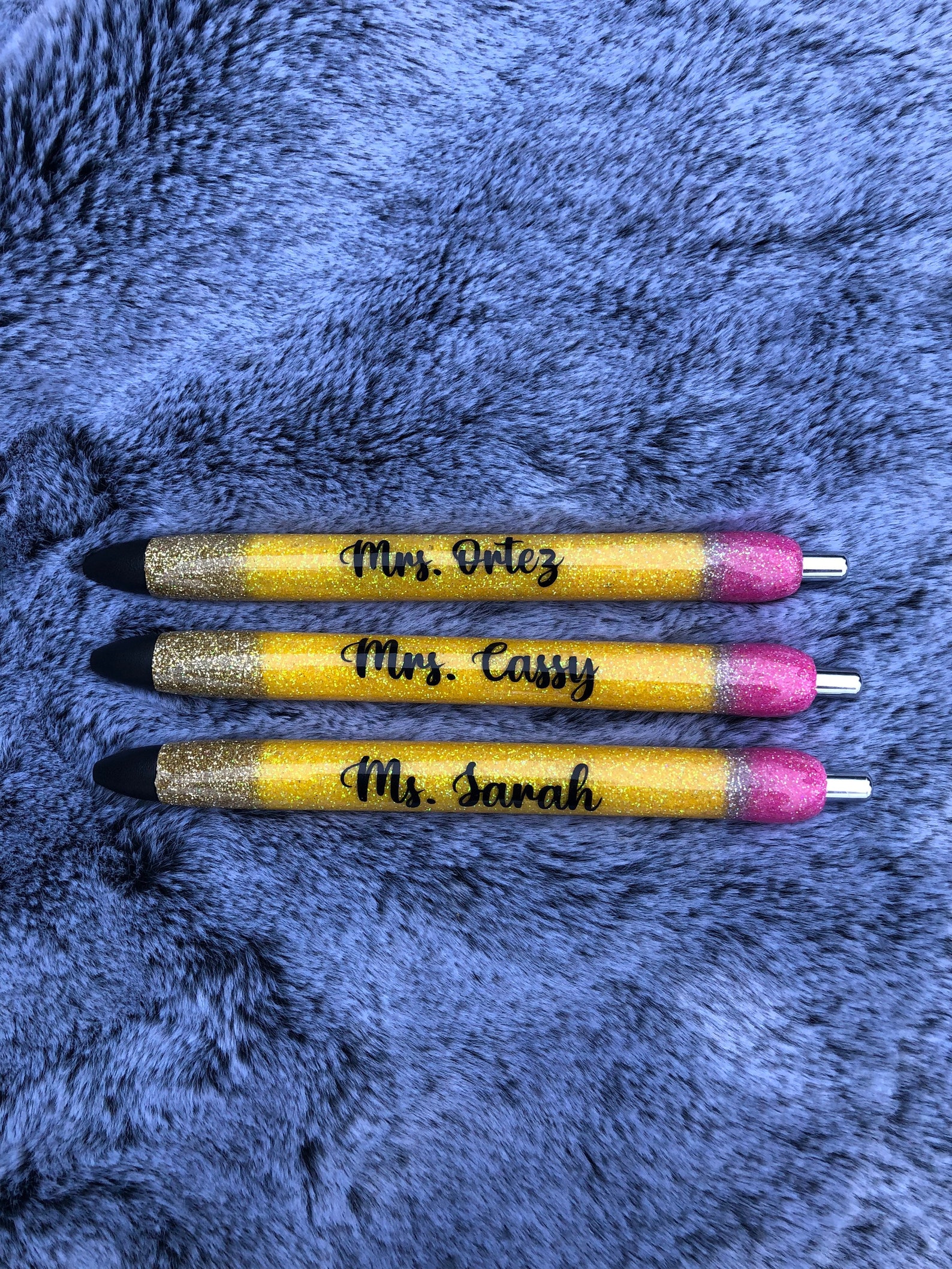 Another opportunity for personalization are writing utensils like this glitter pen from Ashlees Glitter Crafts.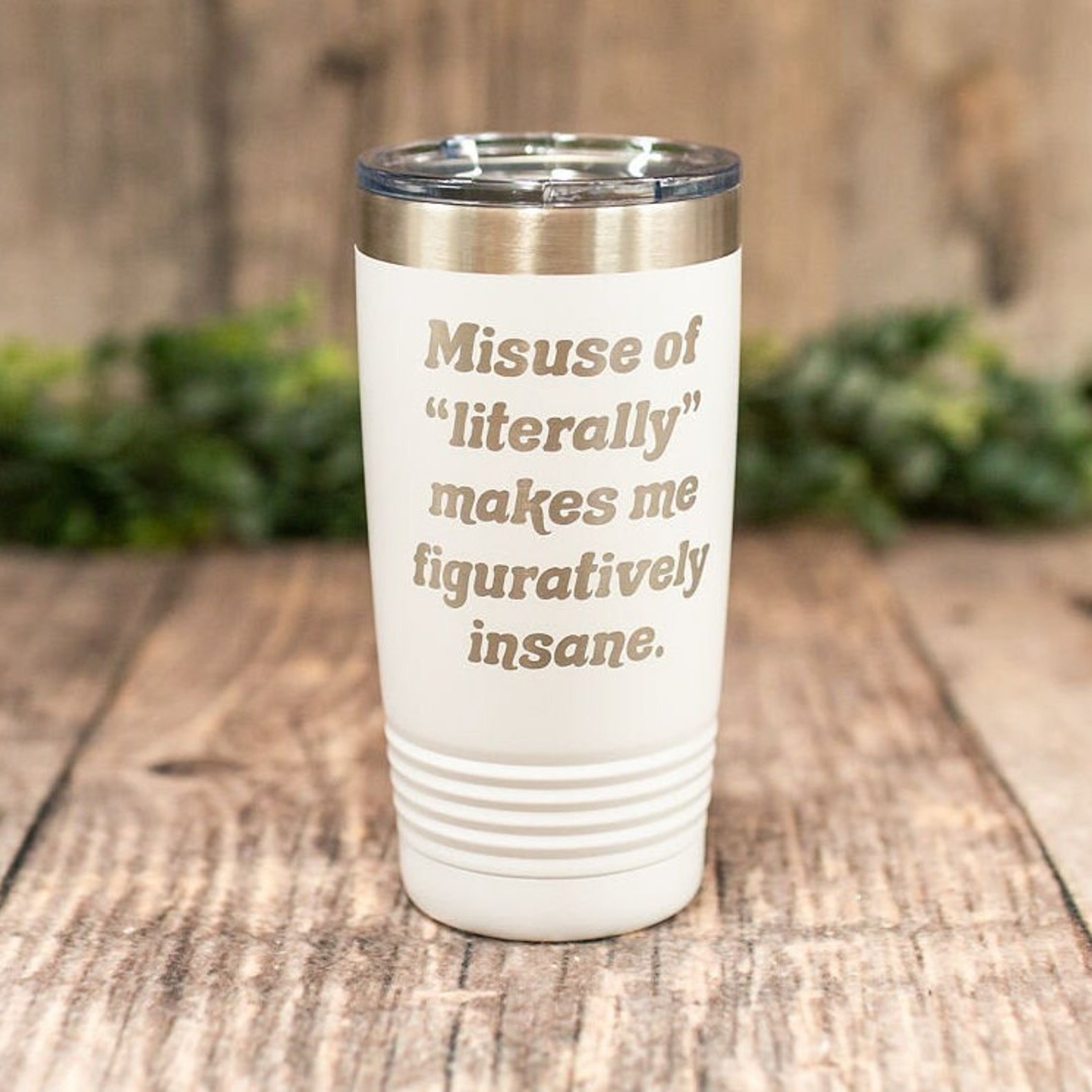 A drink tumbler is essential for keeping teacher hydrated all day long, and this funny insulated mug from 3C Etching will hit just the literal spot.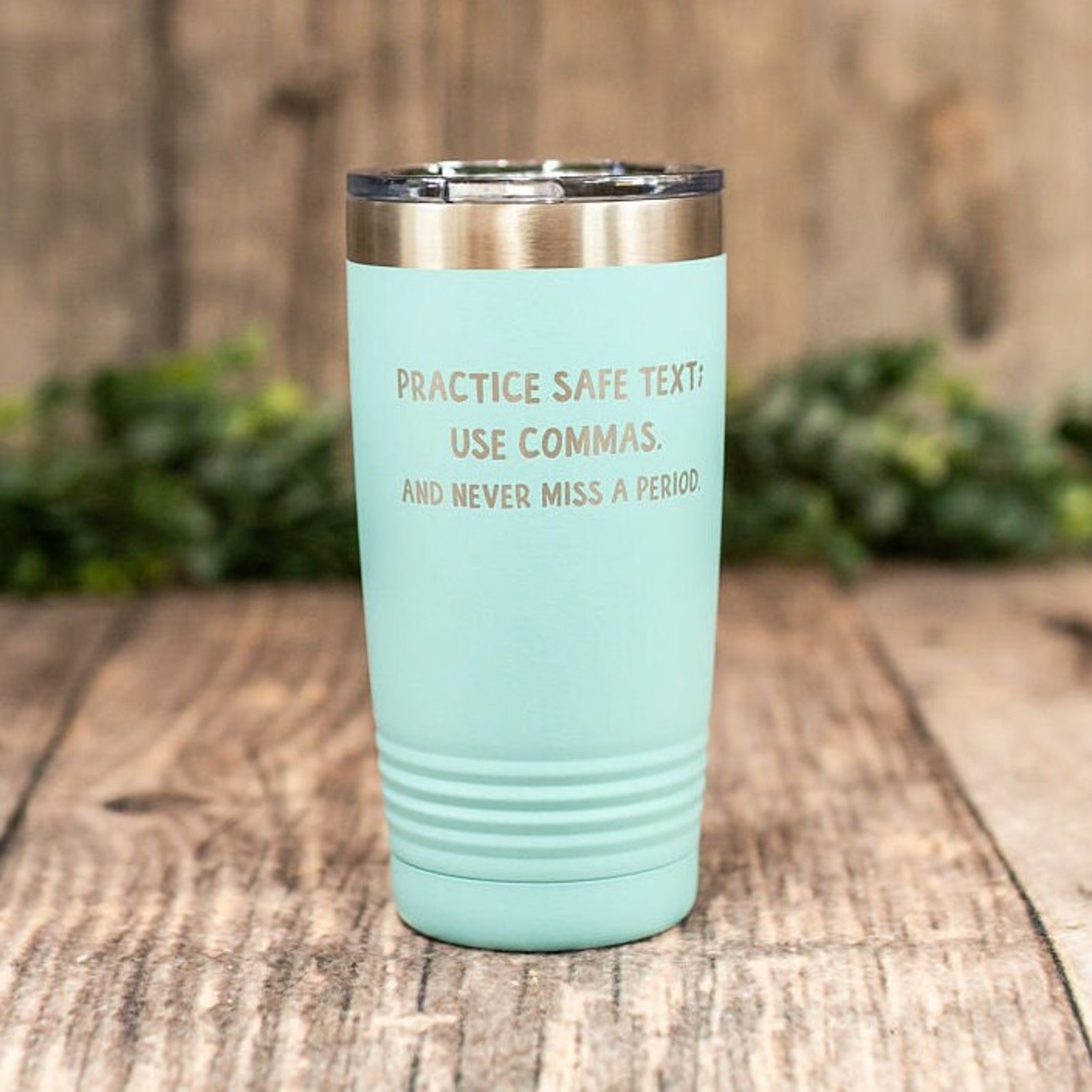 Here's another engraved tumbler option also from 3C Etching that any English teacher would love to have.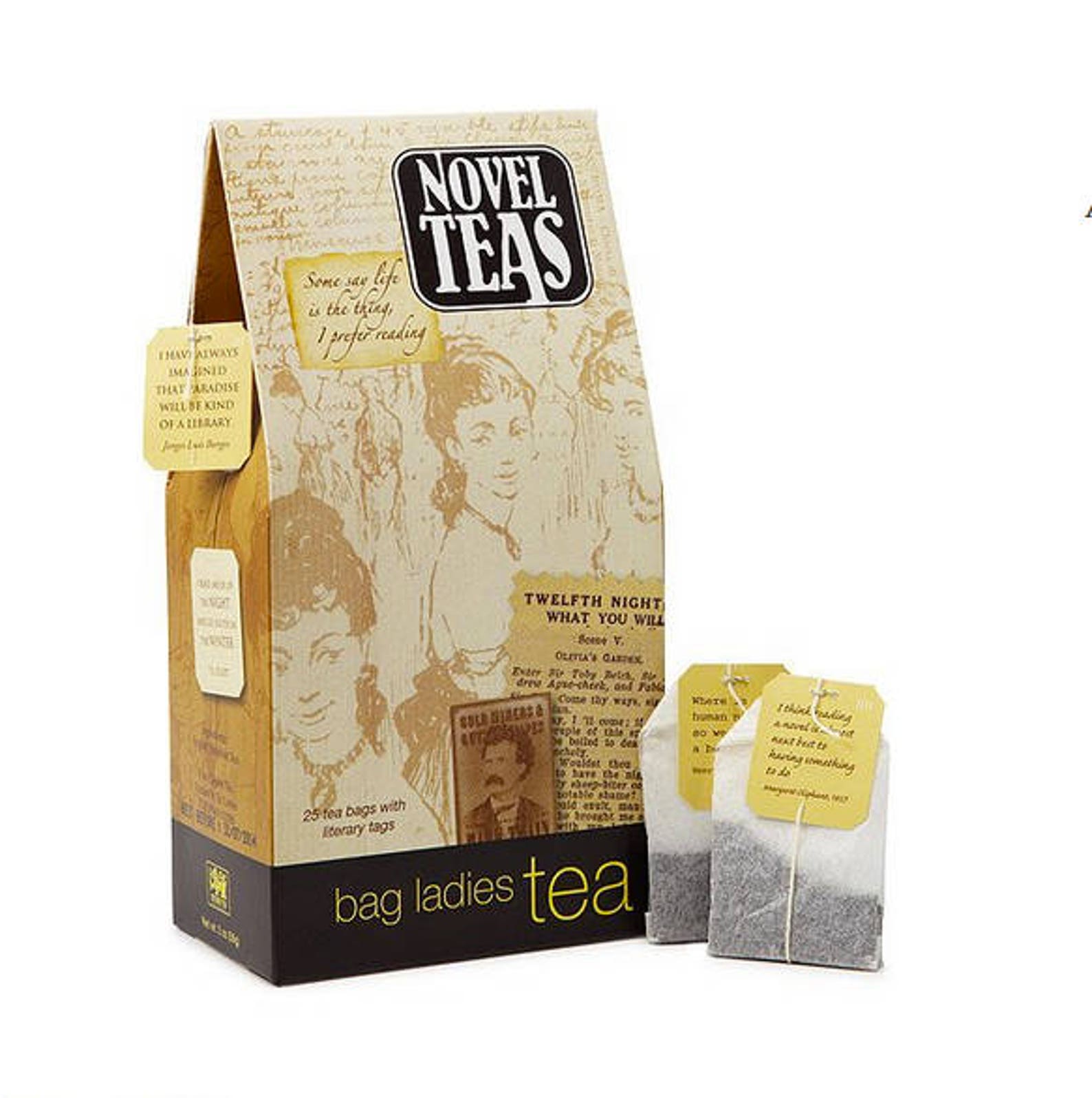 How about some "novel" teas from Bag Ladies Tea to go along with the mug?
Bookish gifts
You can also gift books to create a classroom library or donate to an existing one.

This can benefit the teacher and students alike, making it a win-win for all!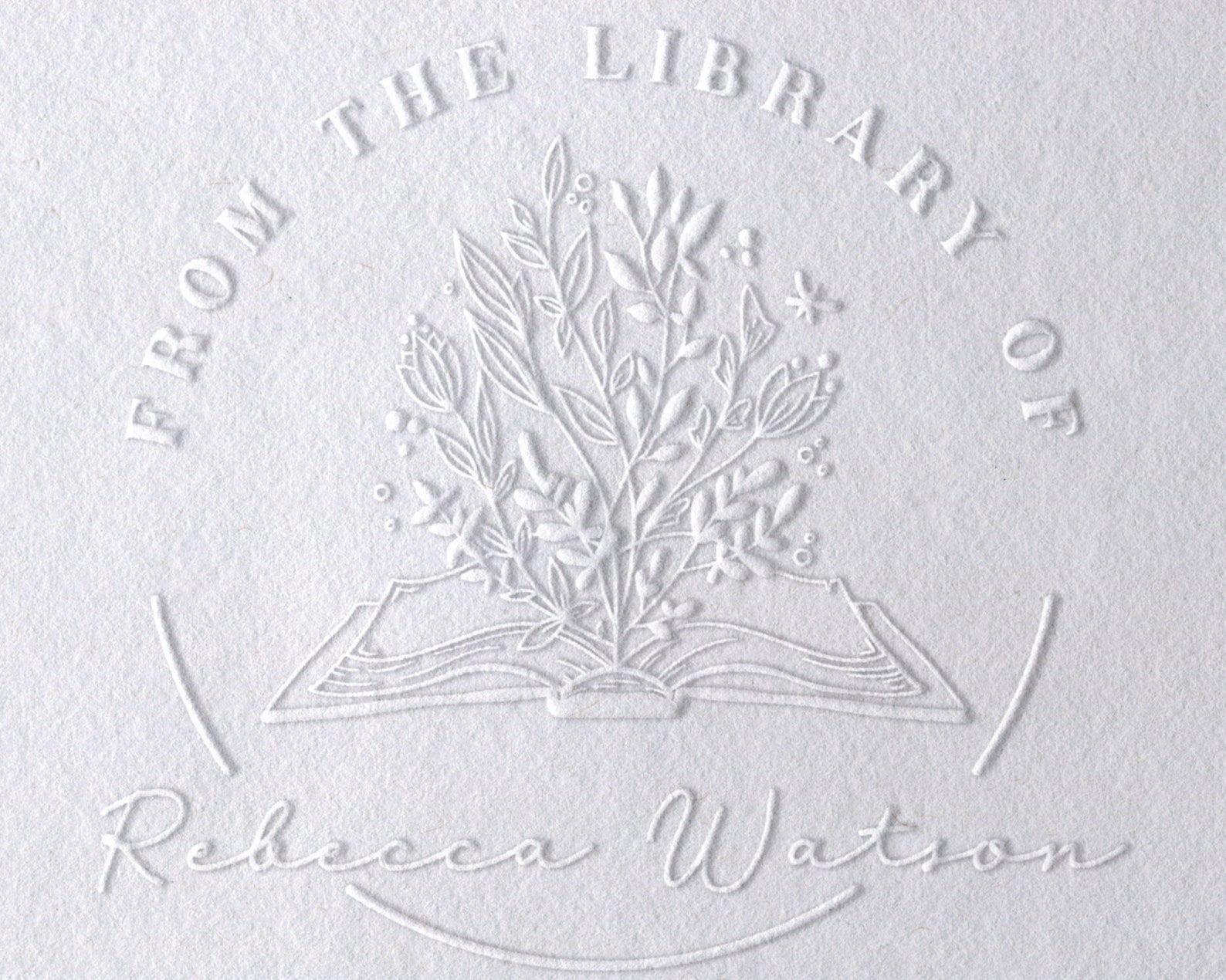 Chances are your ELA teacher is also a huge reader and has a collection that others borrow a lot.
So why not gift a custom embosser from Pickled Stamps?
It would be a great supplement to the gift of books.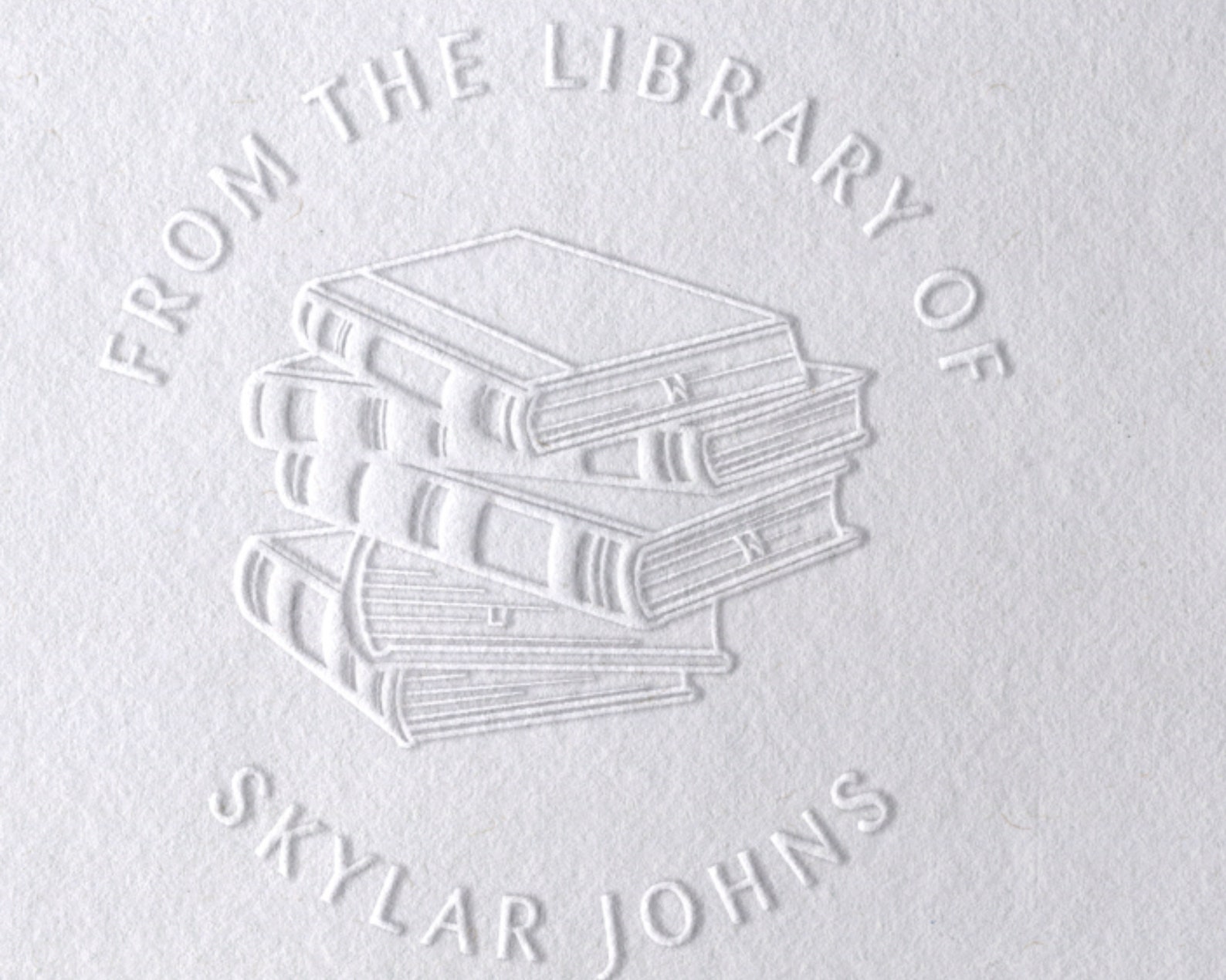 Here's another fun option for an embossing stamp also from Pickled Stamps.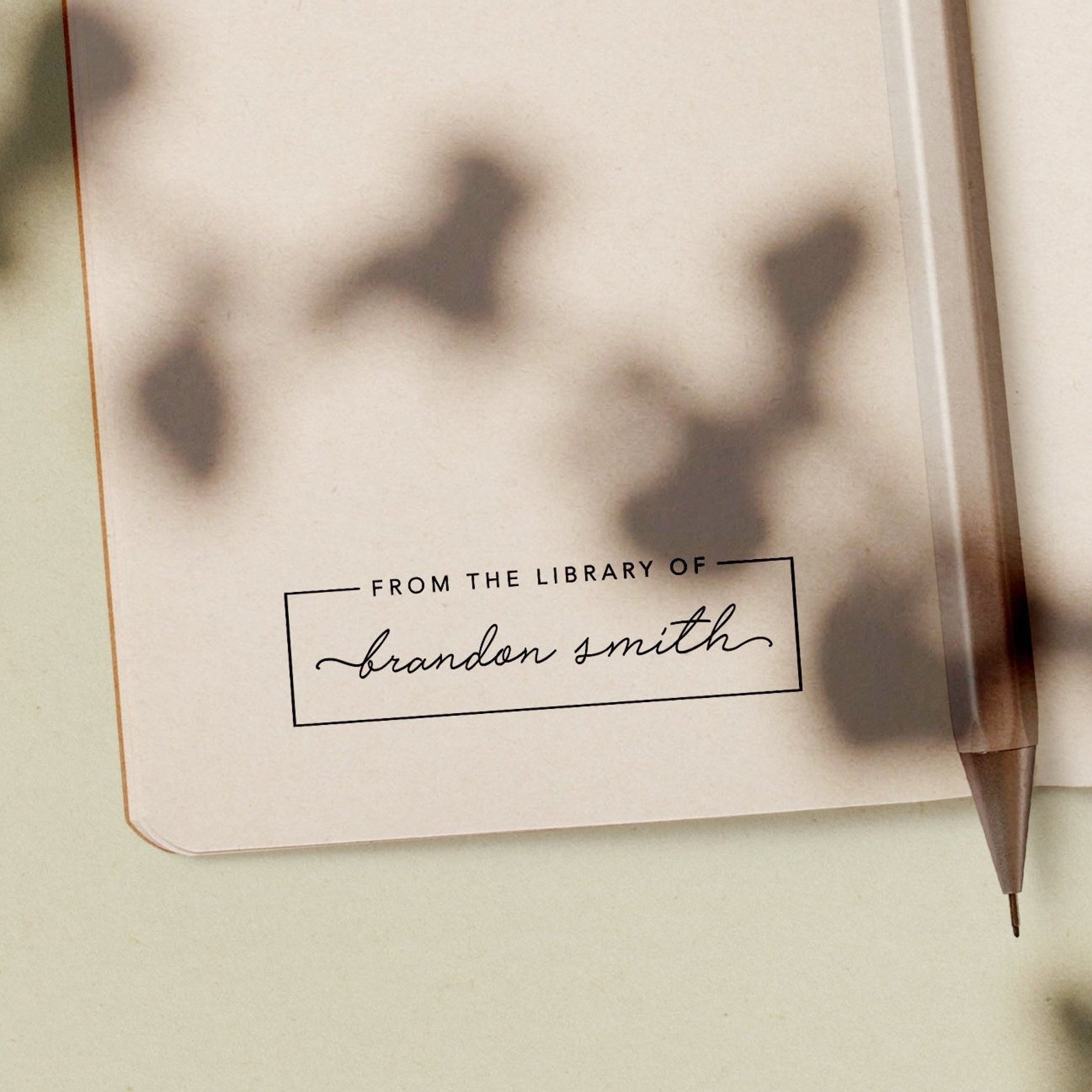 Think they'd prefer a traditional ink stamp? Here's a streamlined customized ink stamp option from Stamp By Me Studio.
Personalized mugs or tote bags with quotes related to English or literature could be a thoughtful gift that English teachers can use every day.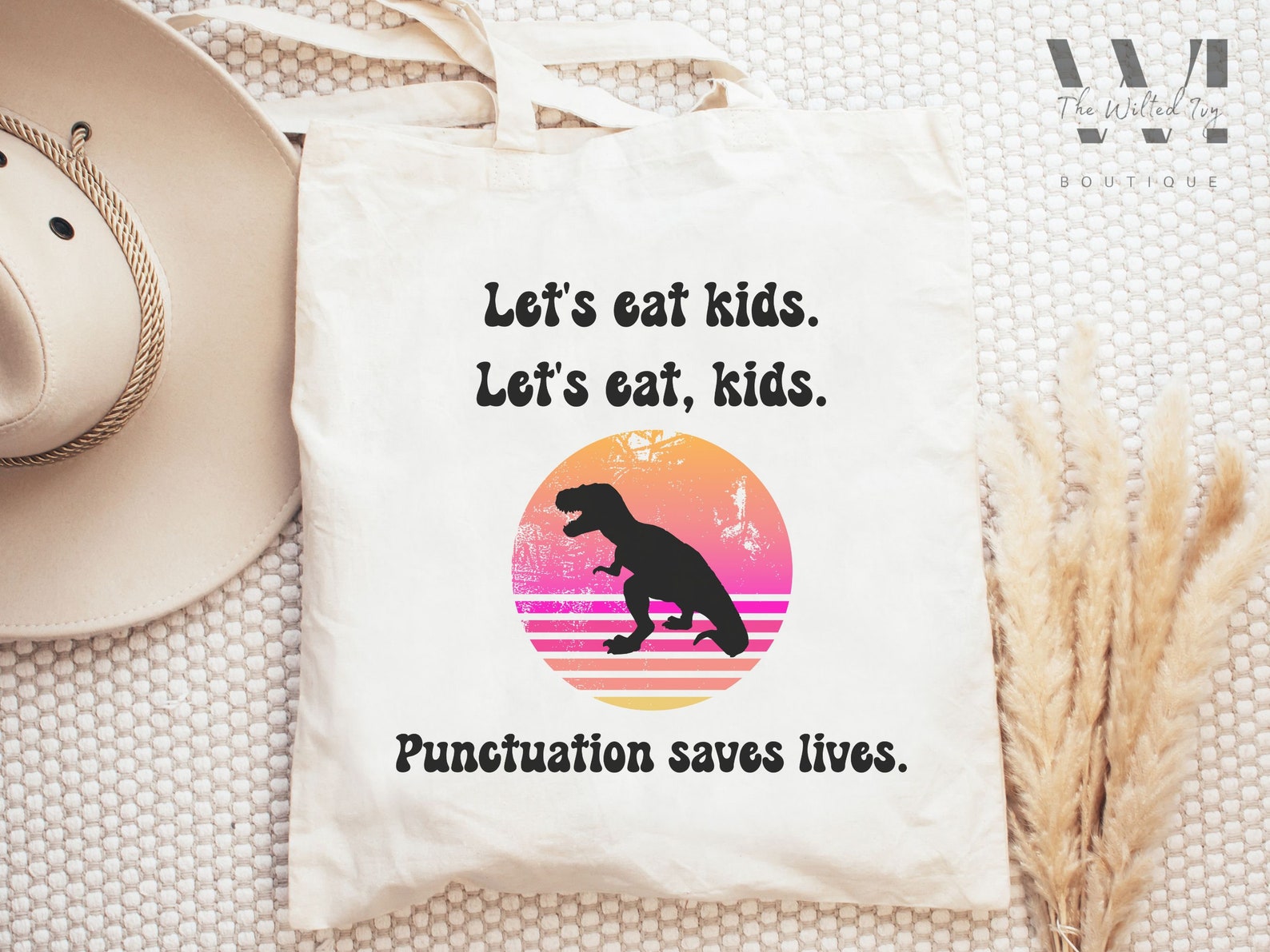 This tote bag with a reminder about using proper punctuation from The Wilted Ivy is funny and the color screen is fun too!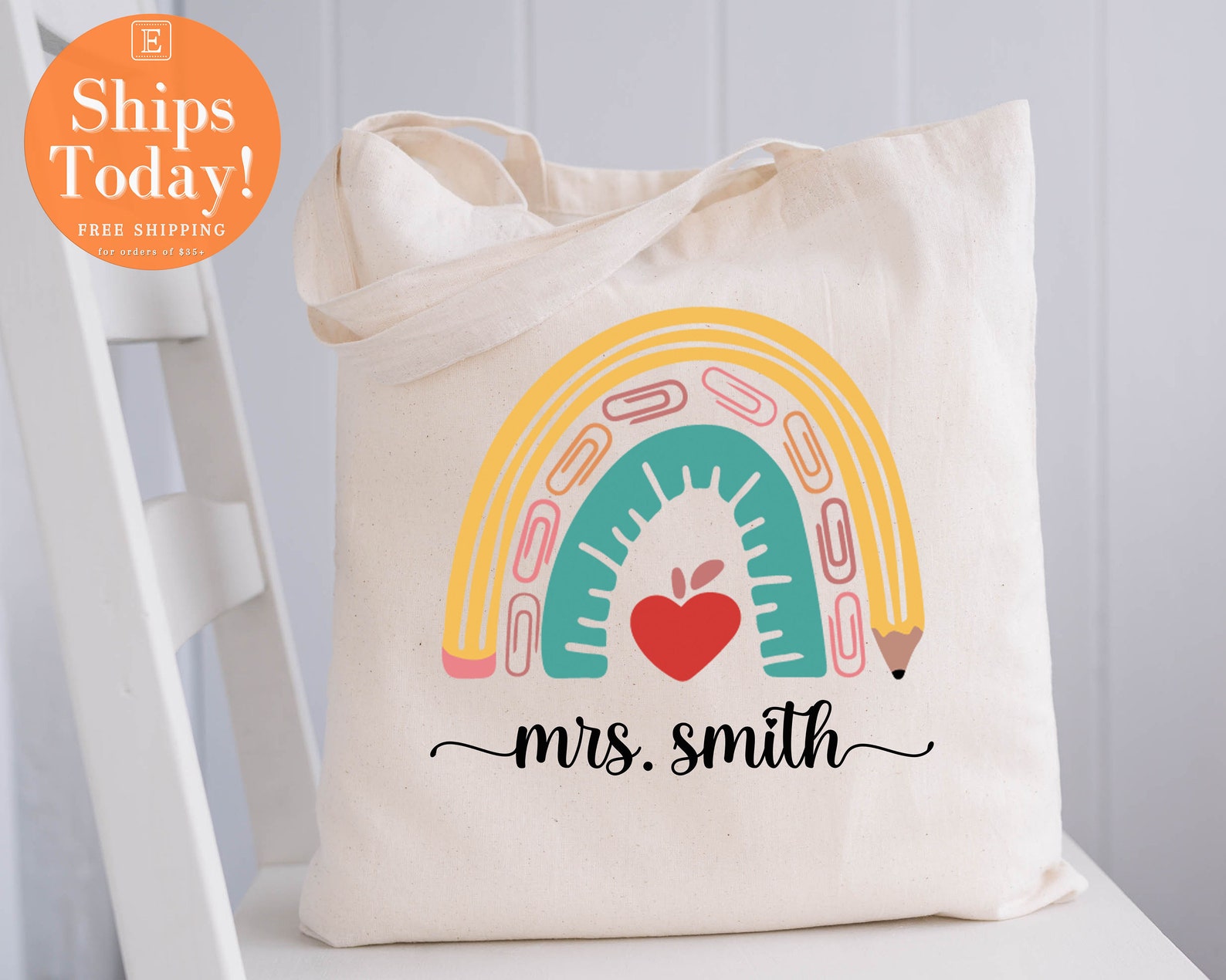 Looking for a more traditional design, yet one with a modern twist? This tote bag design from boss i made is just the ticket.
Clothing
Give your favorite English Teacher's outfit an upgrade with some funny, punny and over all fabulous apparel options!
Socks are a pretty basic wardrobe staple, so why not class it up a bit and give the gift of a fun pair or two? This library card design is really fun.
And so is this bright pair of socks.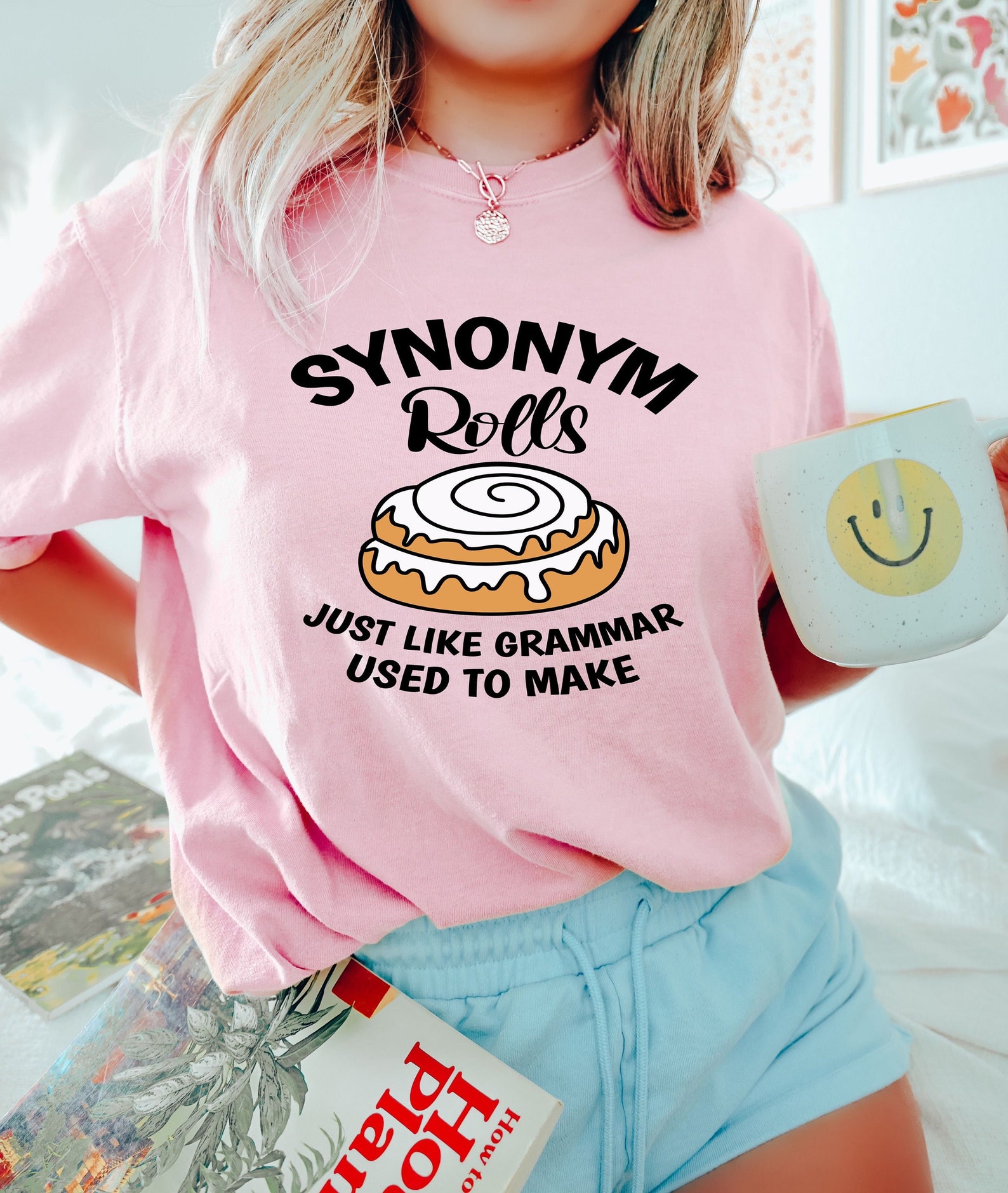 This play on words t-shirt from Human Co is hilarious. Nerdy, but hilarious.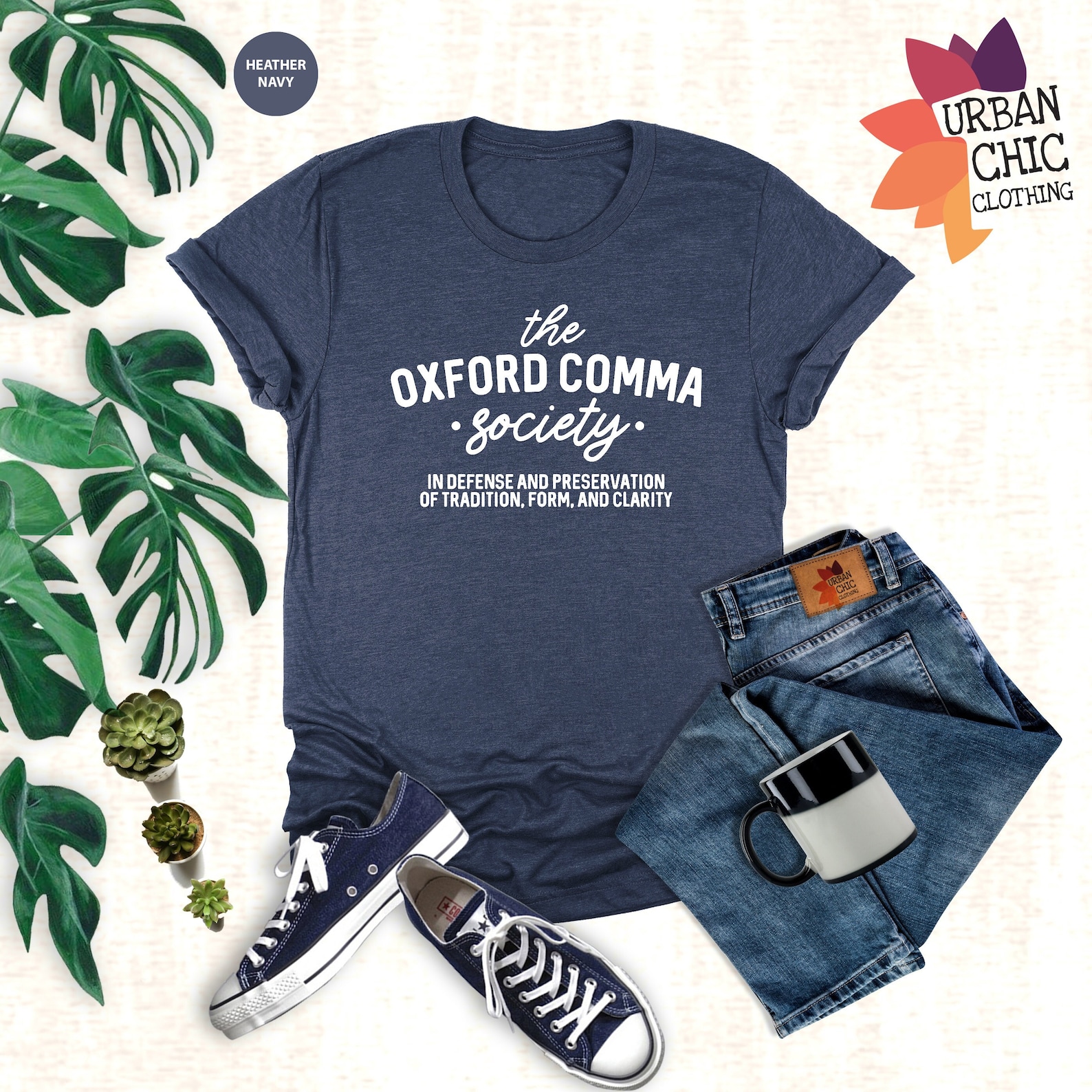 The Oxford comma is such a controversial point, at least in the English and literary world! This t-shirt from UrbandChicClothingUS is proof of that.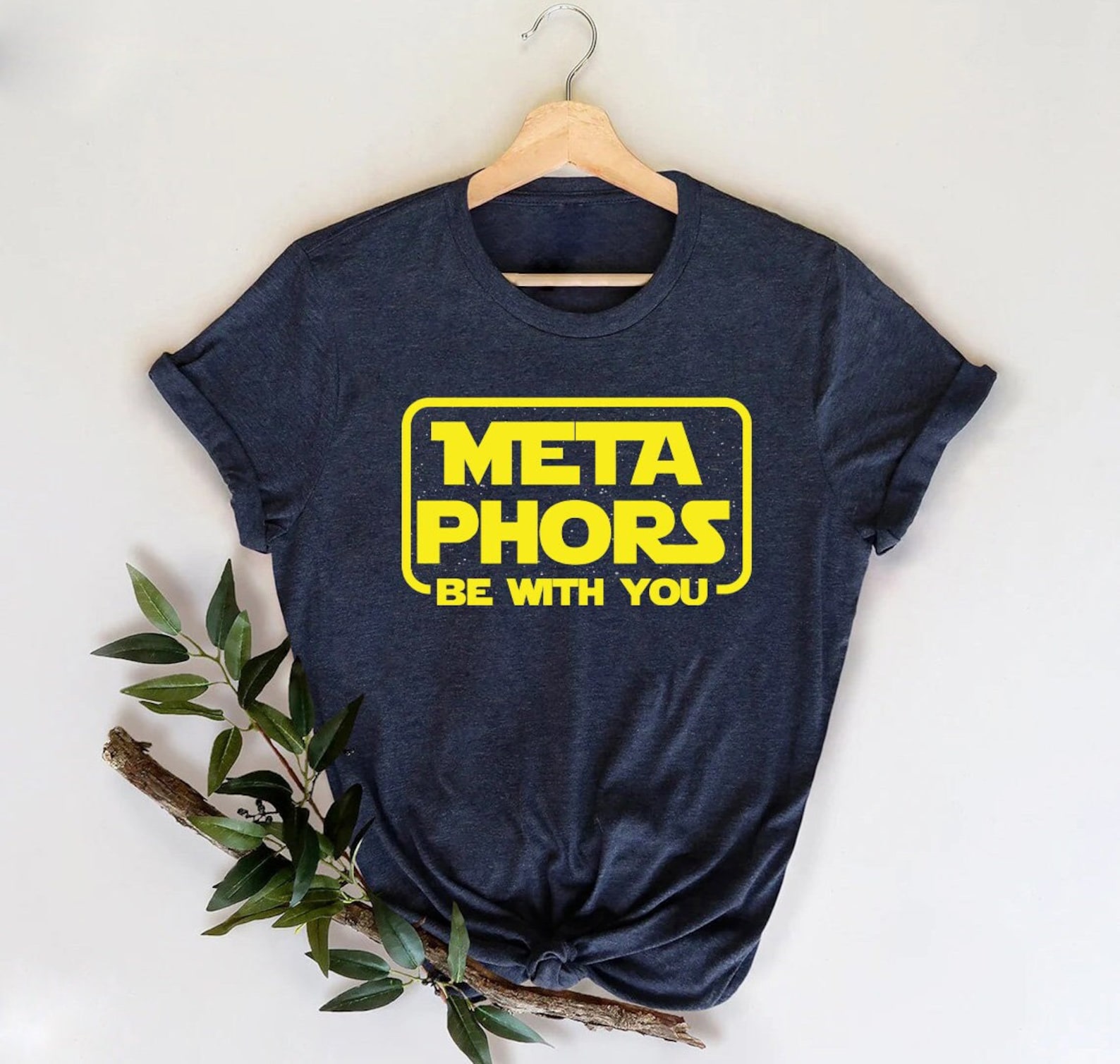 So your English teacher also a Star Wars fan? They'll love this shirt from BlueberriesUS!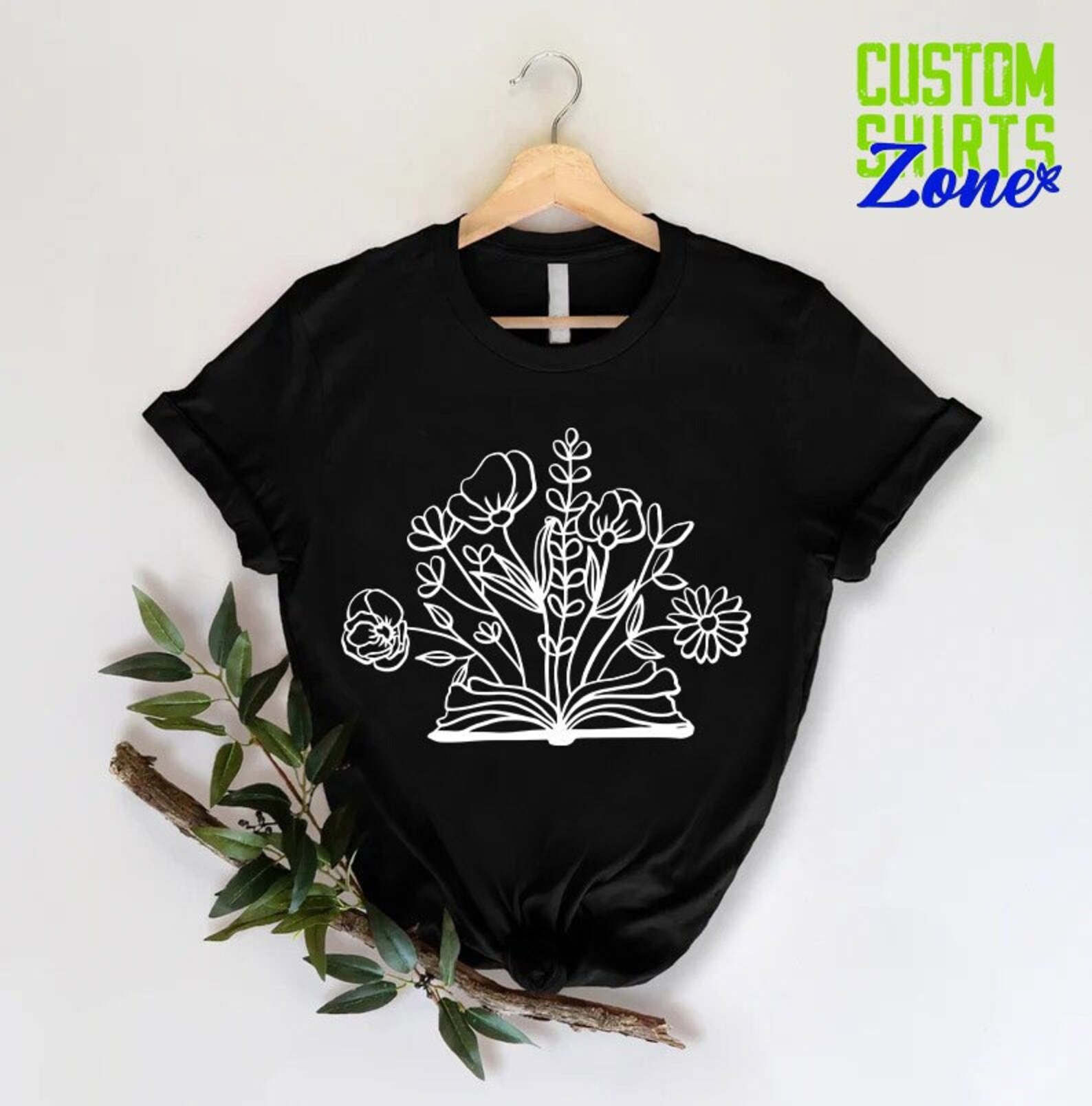 Skip the puns and funny sayings and opt for a text free shirt like this blooming book t-shirt from Custom Shirts Zone instead.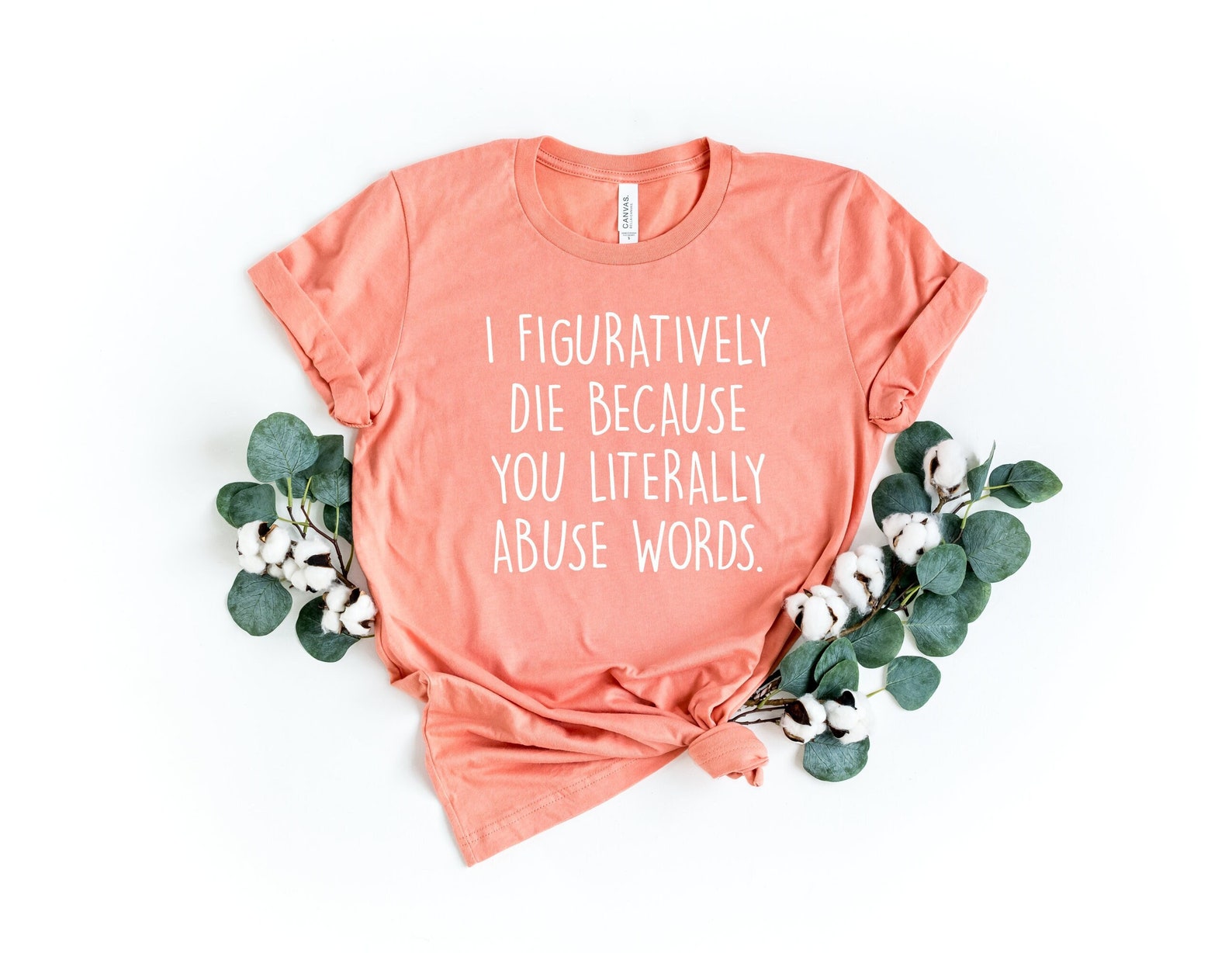 But can you ever have too many funny t-shirts, especially like this one from WellaApparel?
No, obviously! Here are some more funny options!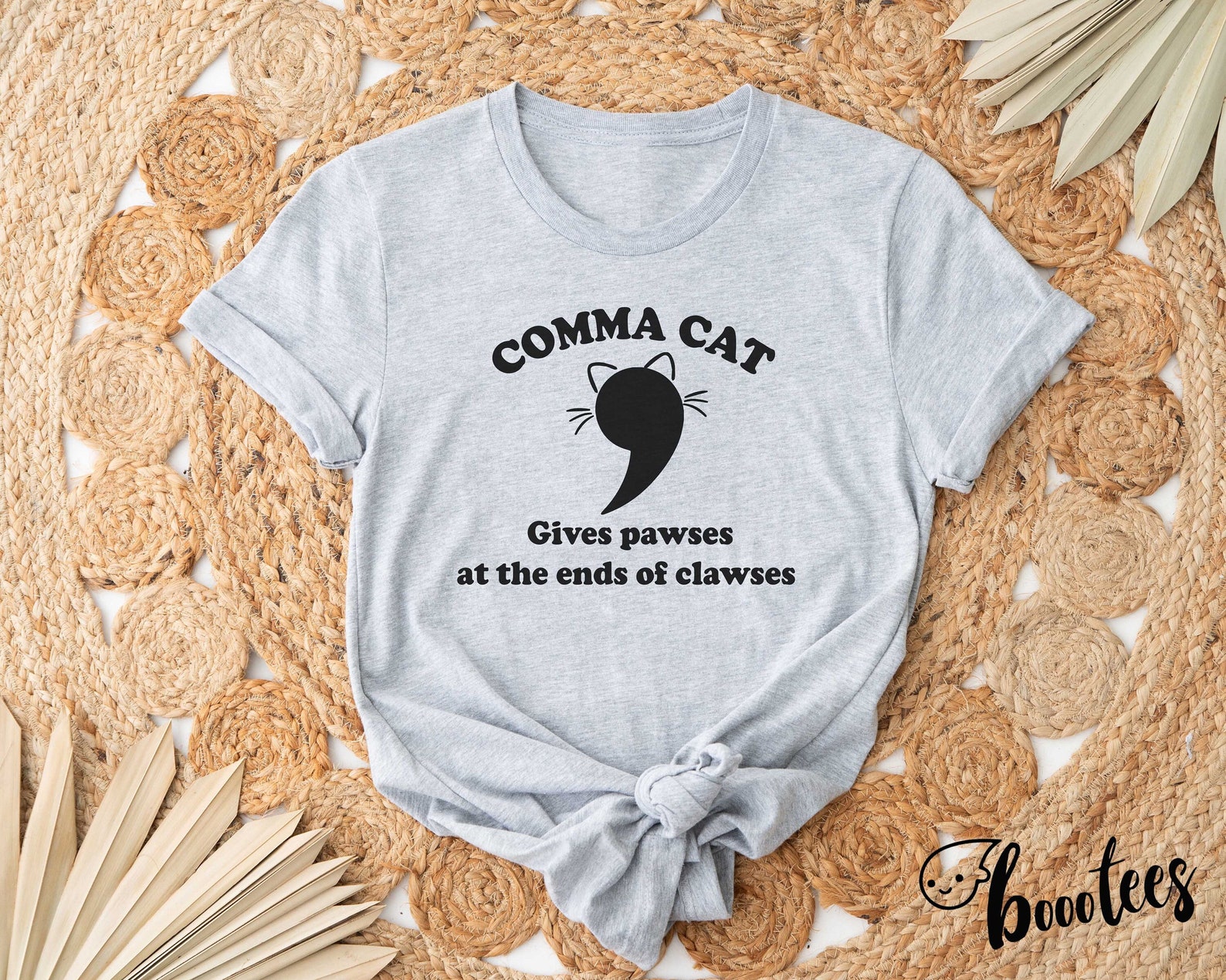 This Comma Cat from BoooTees is a fun shirt and wearable reminder of the function of commas.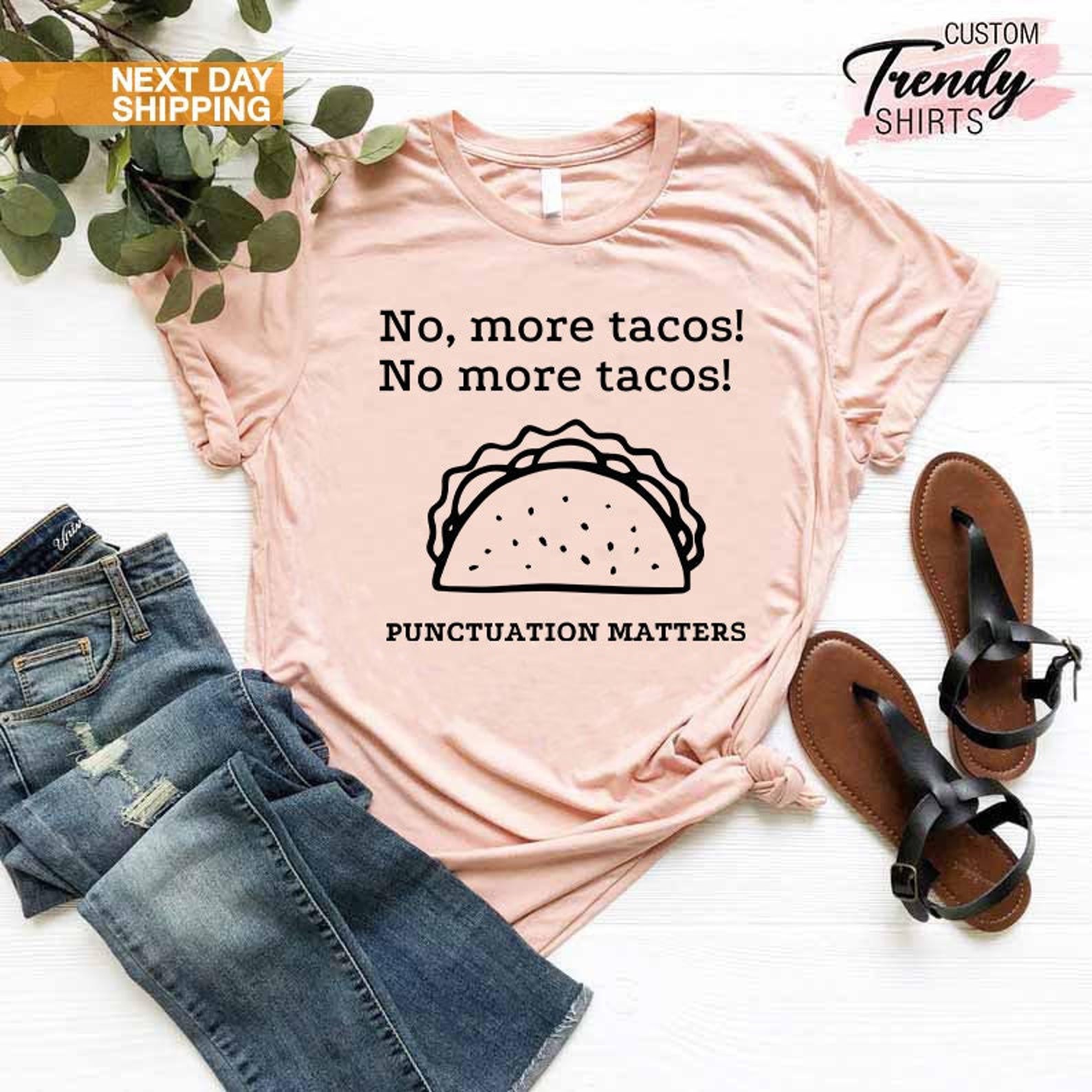 Maybe this taco themed t-shirt from Custom Trendy Shirts will drive home this point for students.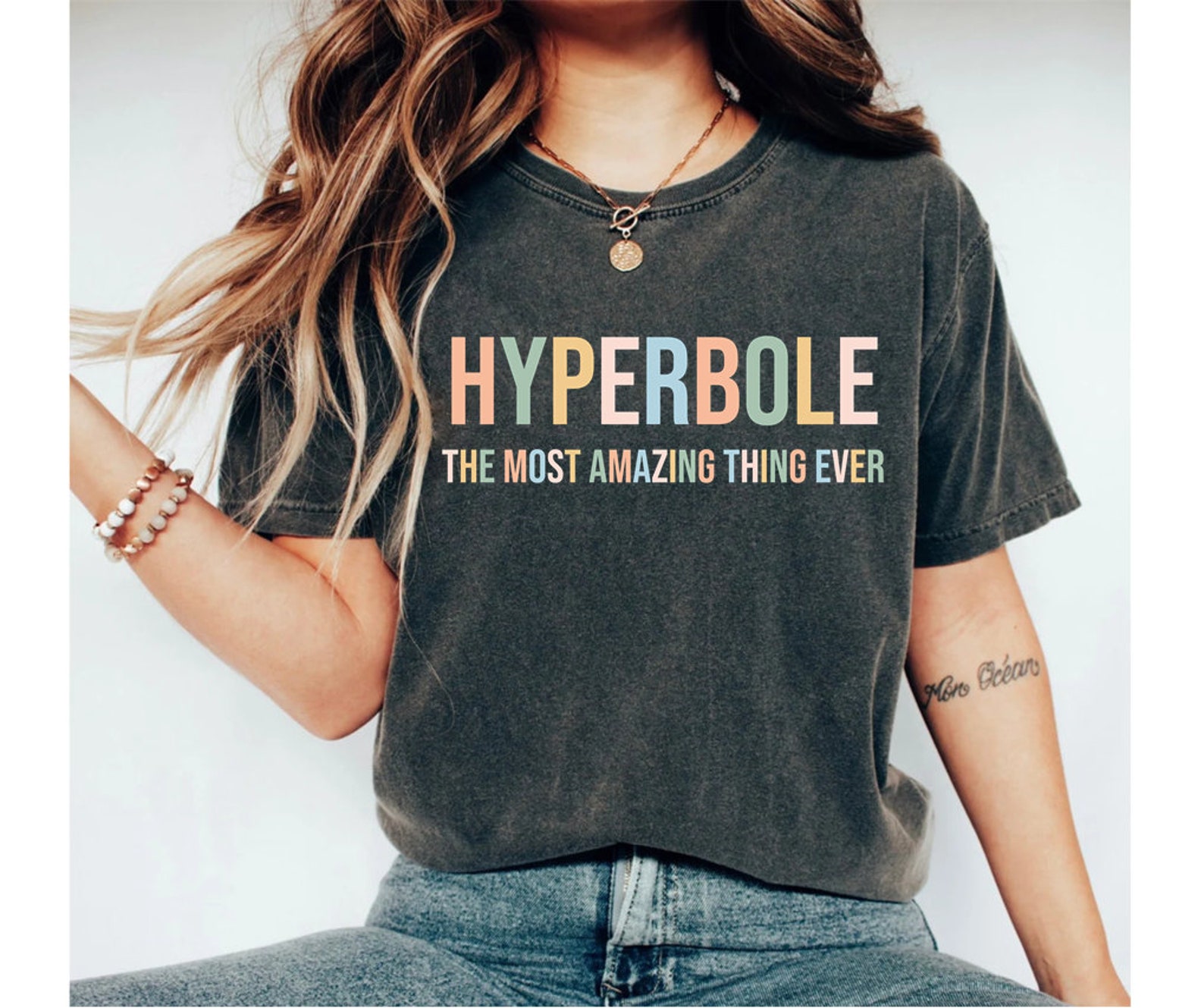 This hyperbole t-shirt from IkersonLTD is a similarly funny shirt.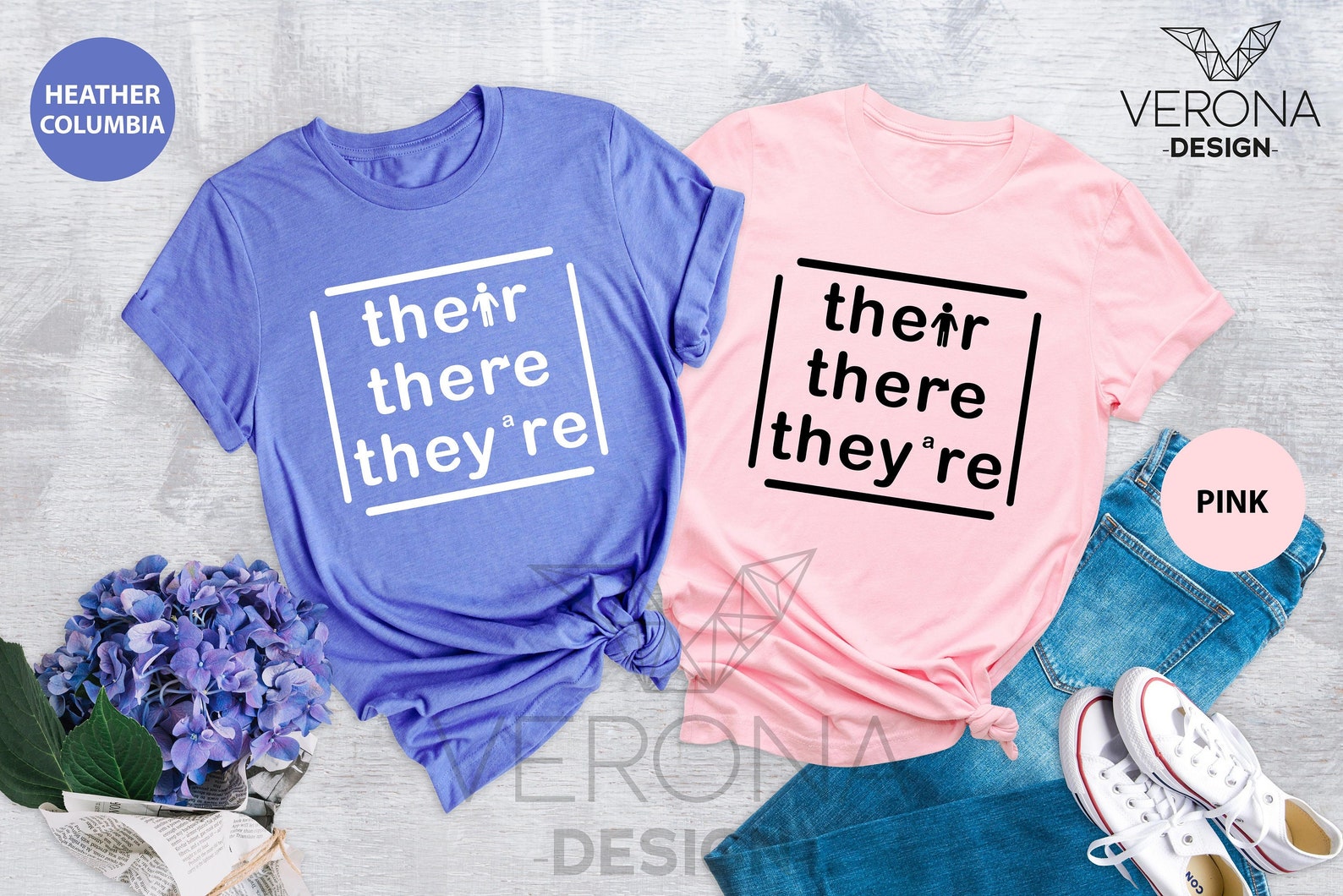 This common grammar mistake is another thing worthy of t-shirt reminder, and this design from Verona Design US communicated it perfectly.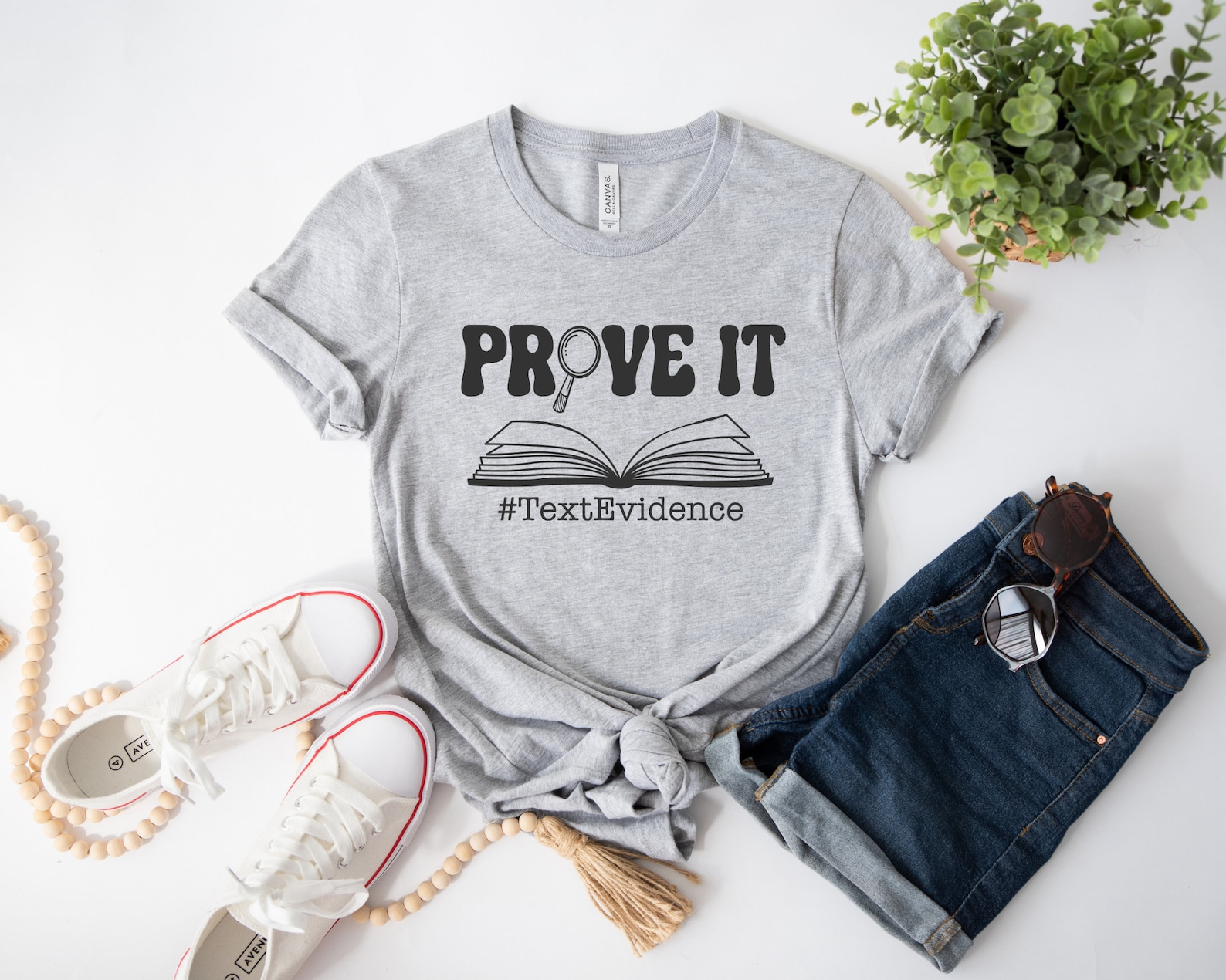 Is your ELA teacher consistently reminding students to cute from the text? Maybe they'd prefer to wear the reminder instead of repeating themselves. This prove it t-shirt from Lucky Tee Apparel makes that possible!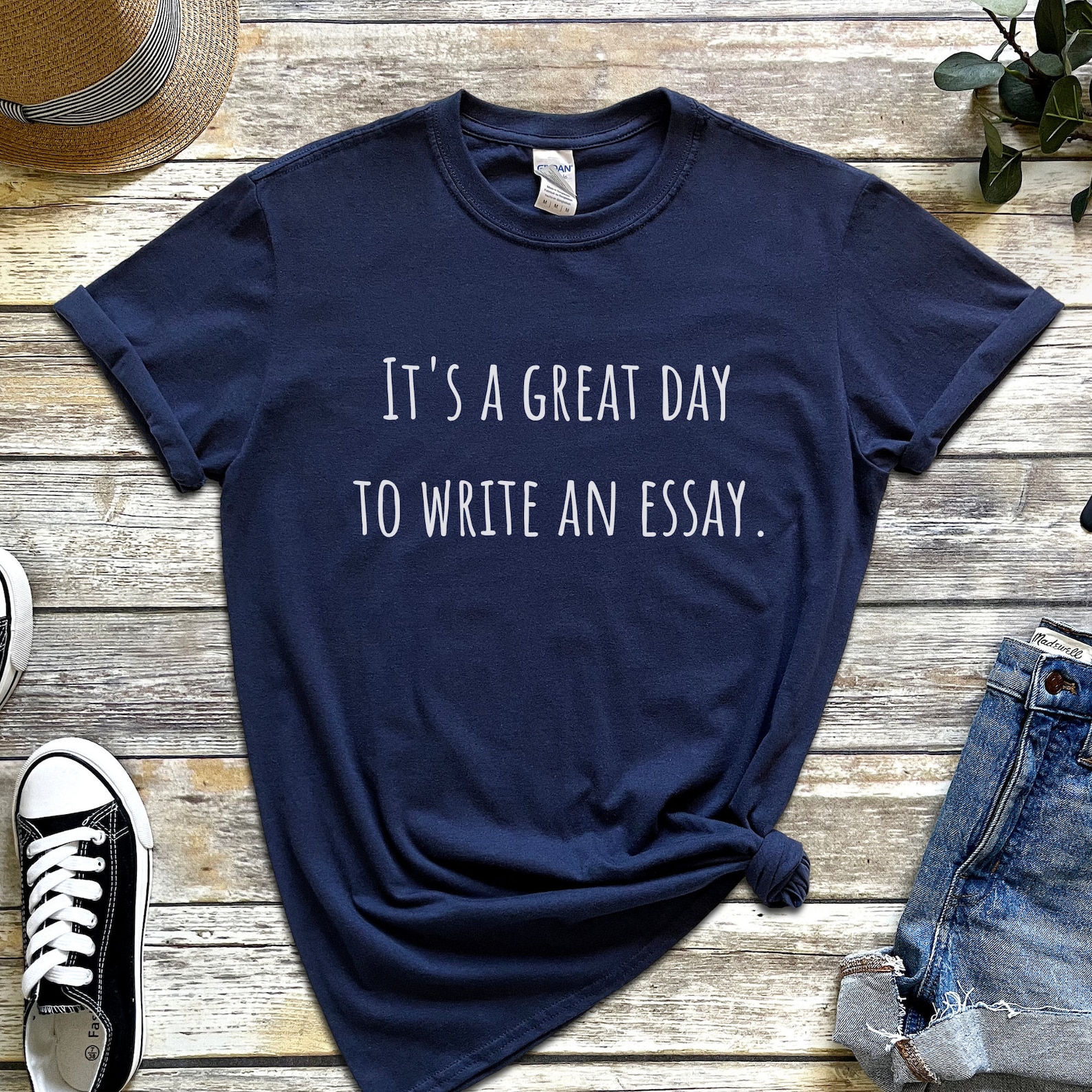 Teachers are also cheerleaders to a certain extent and this t-shirt from coffeerunninganddogs is a statement approved by all ELA teachers.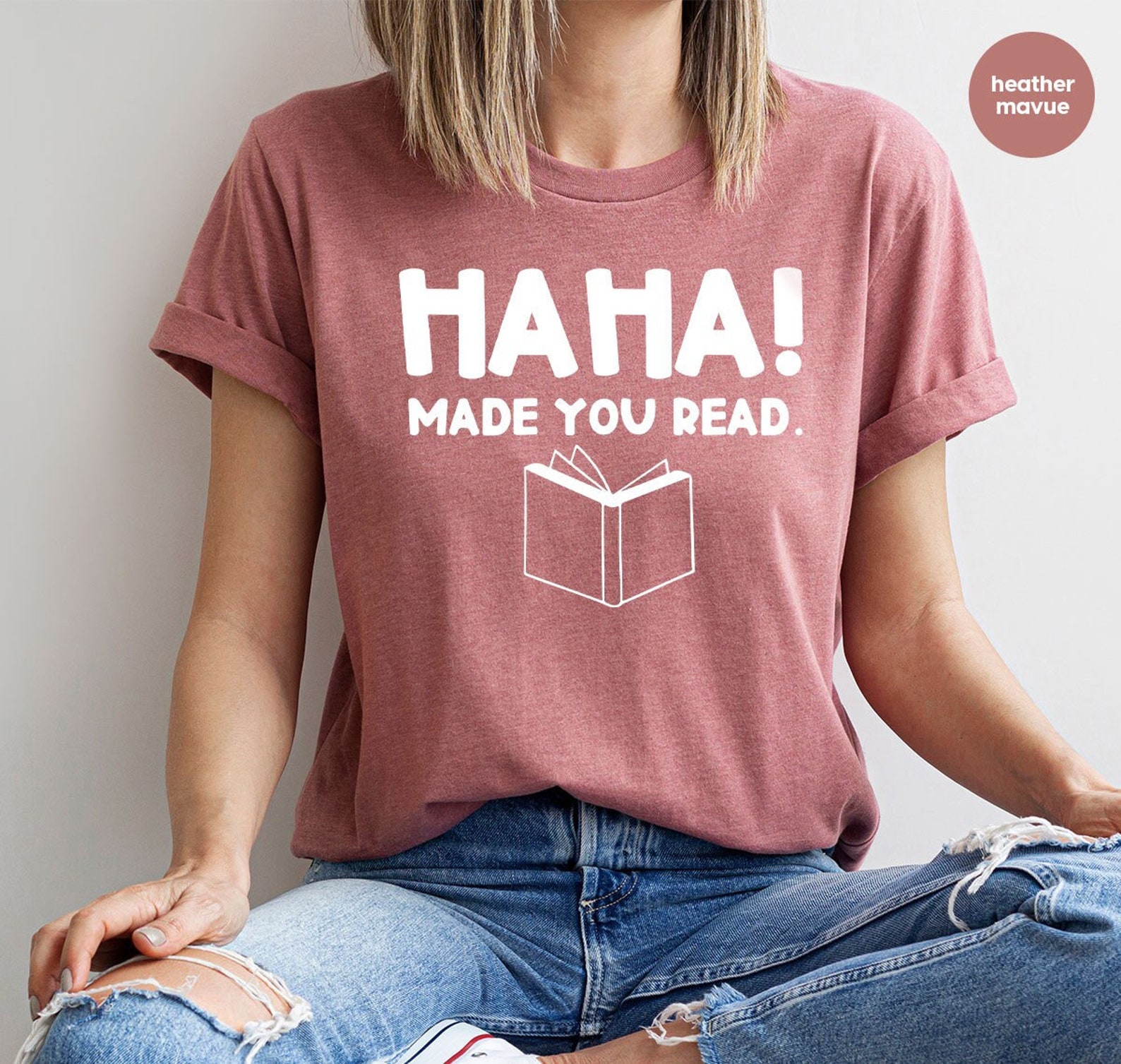 This shirt from theprintshophere is perfect for declaring some sweet revenge.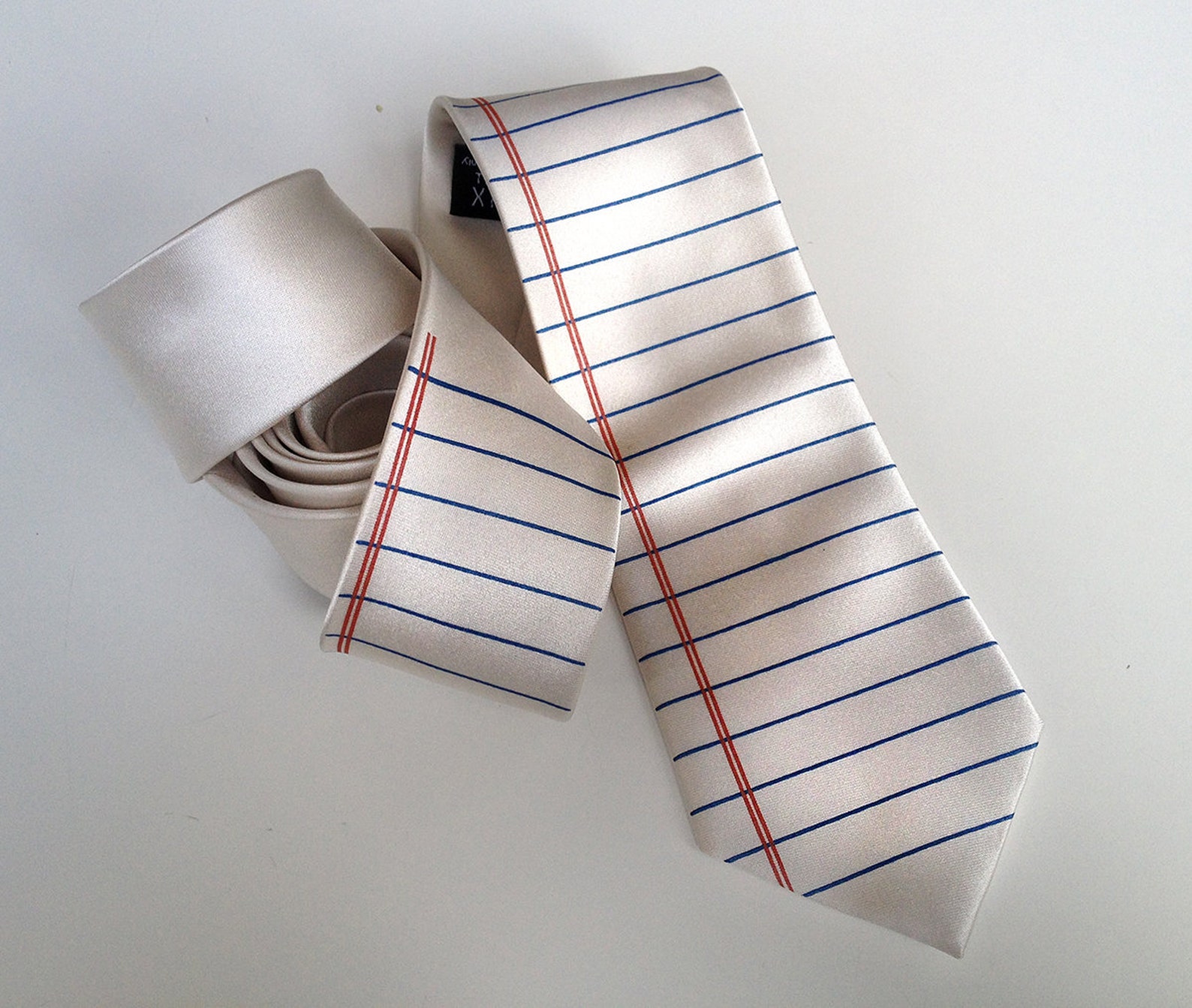 This lined notebook paper tie from CyberOptix is super fun!
Accessories
Spice up their style even further by gifting book related accessory.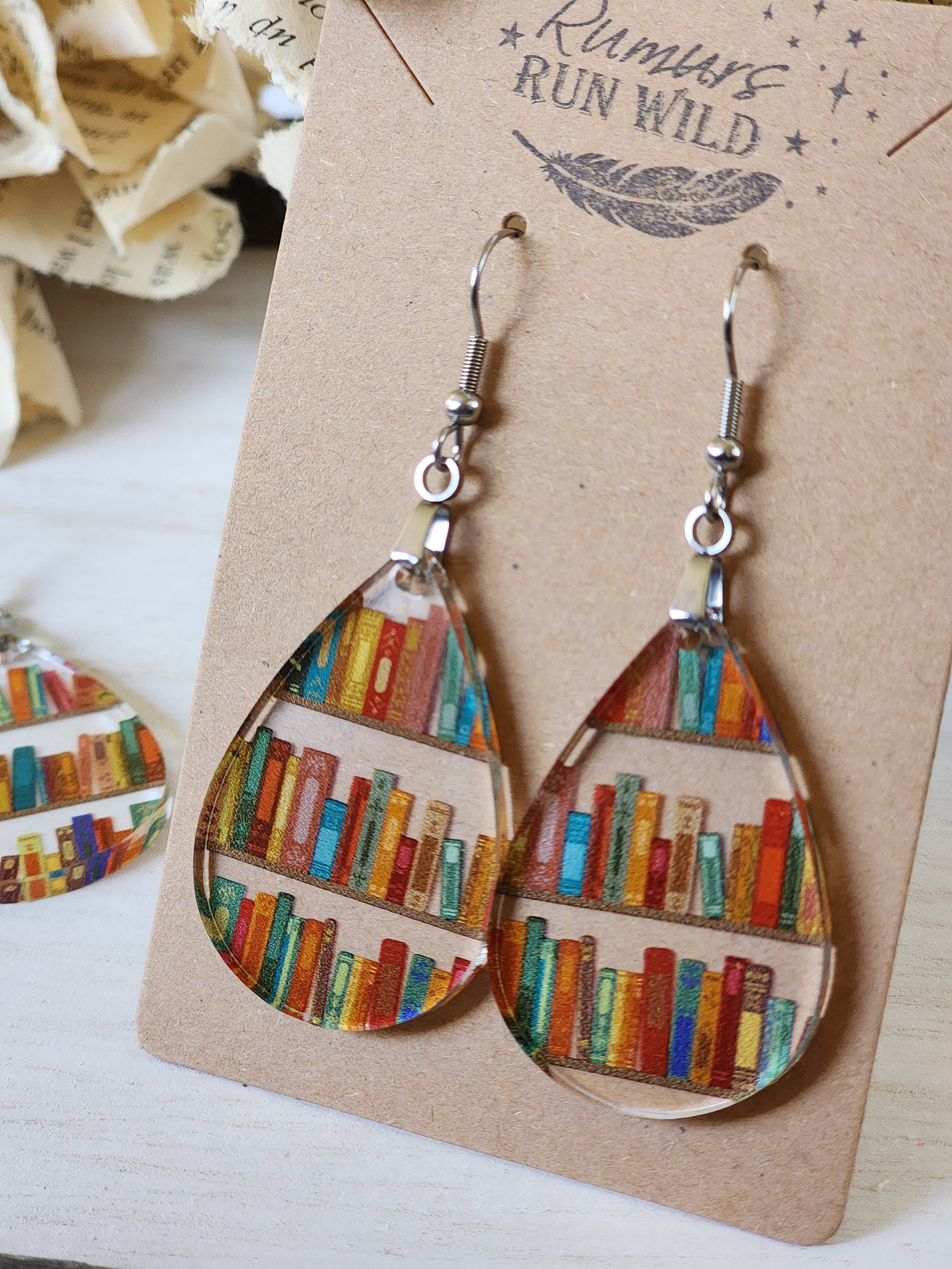 These bookshelf earrings from RumursRunWild are super fun!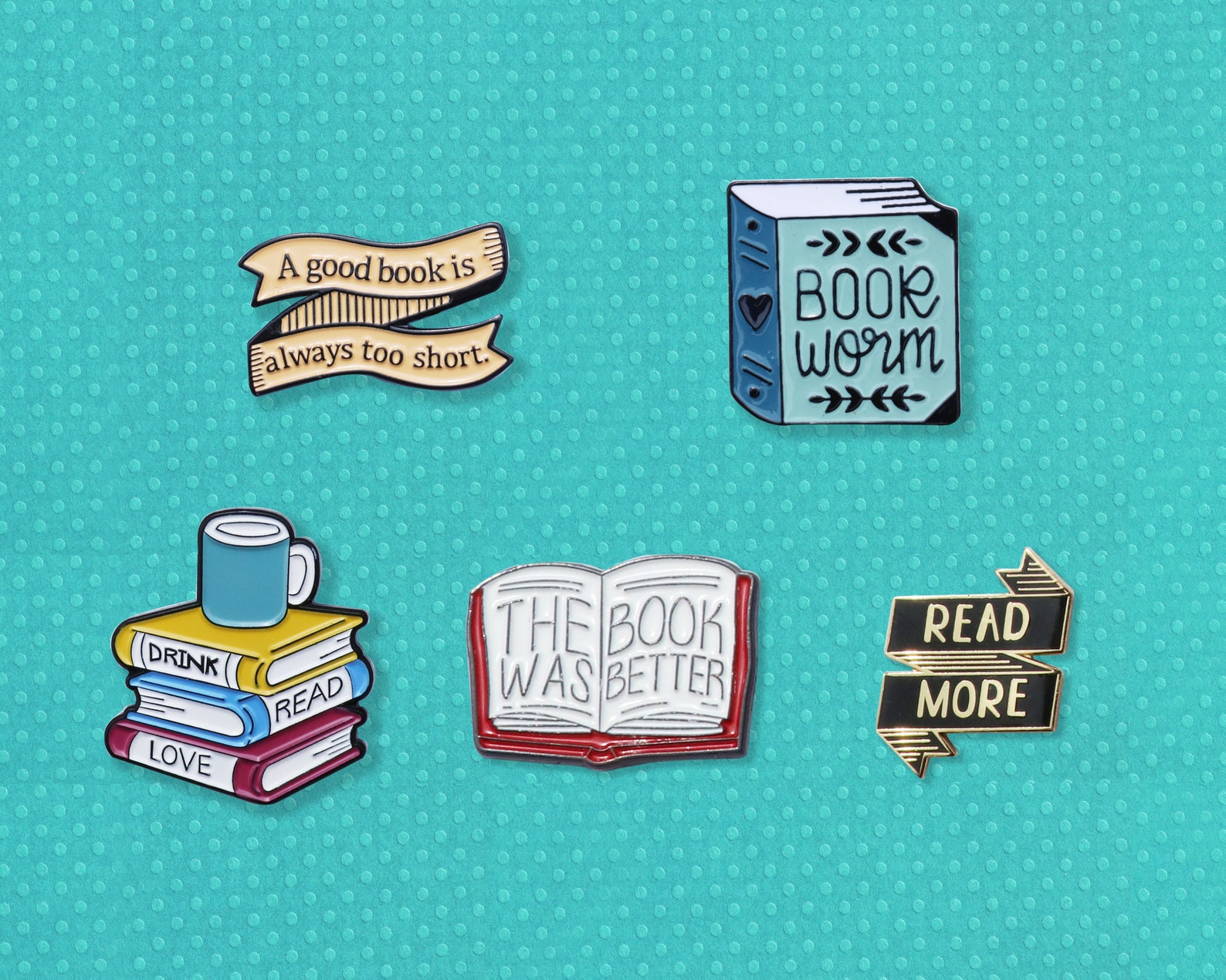 How cute are these enamel pins from Jollygoodcreations? Perfect addition to a key lanyard tote bag.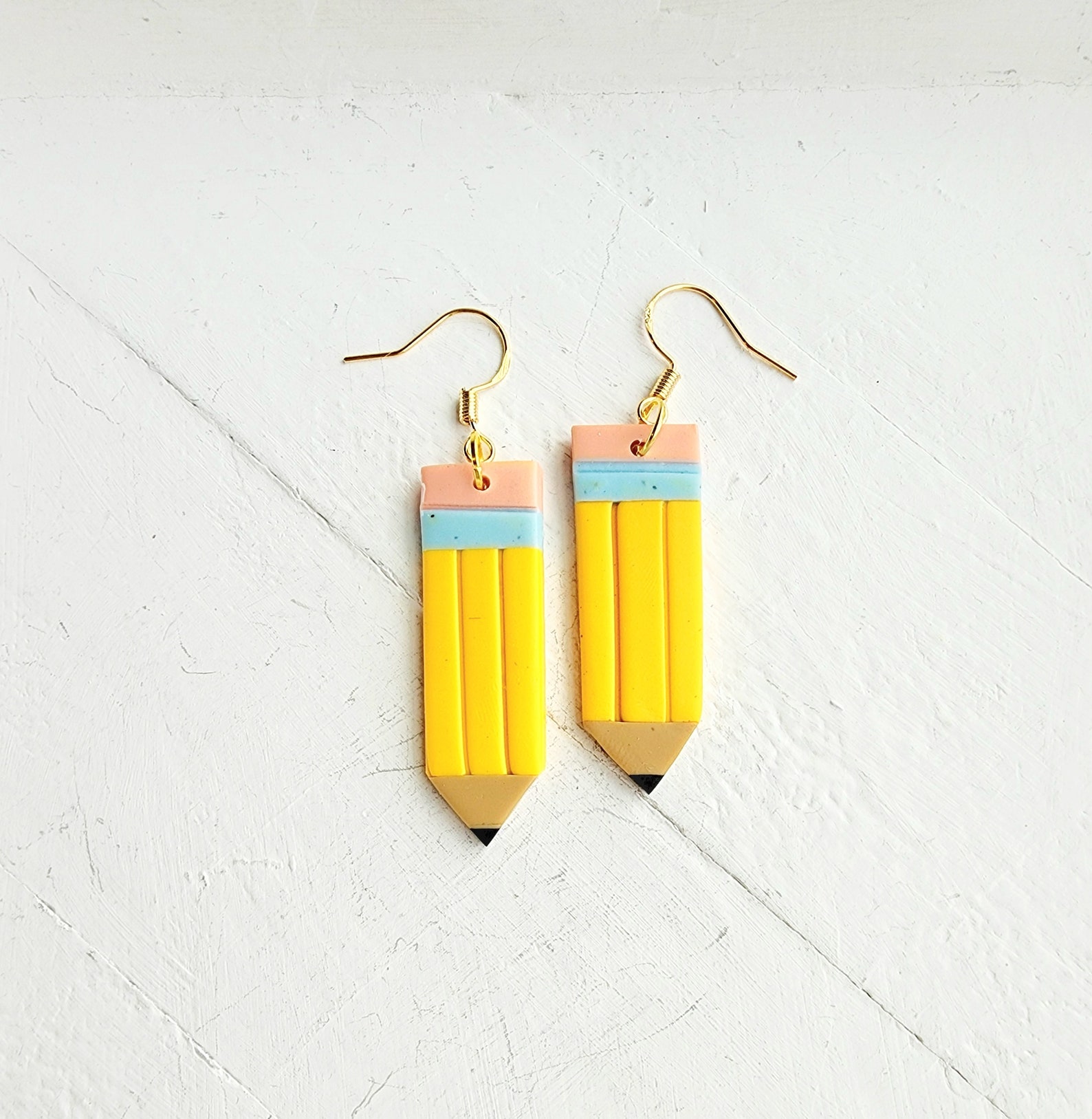 Any teacher would love these pencil earrings from UniquelyBirr!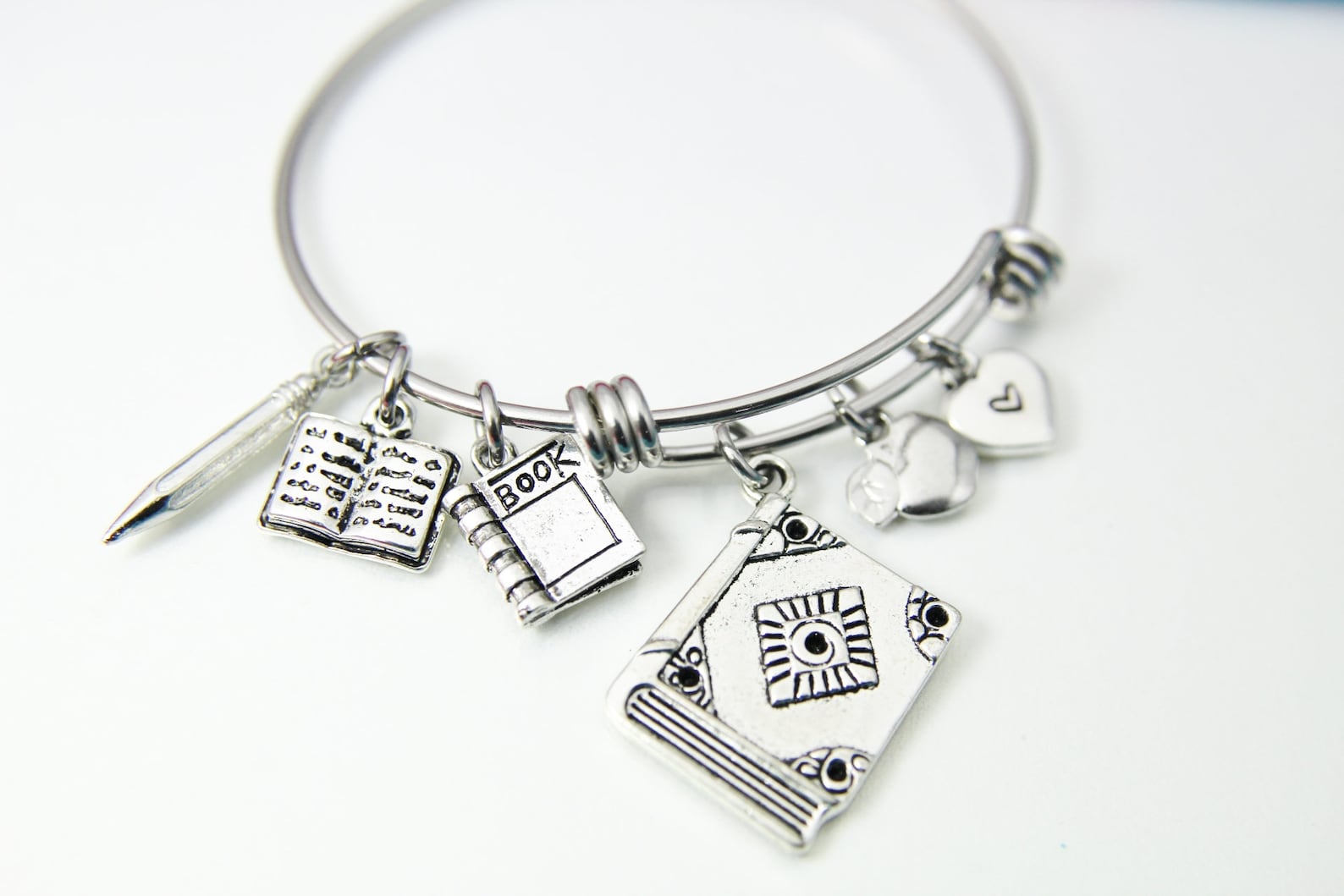 Who wouldn't be charmed by this literary themed charm bracelet from Le Bua Jewelry too?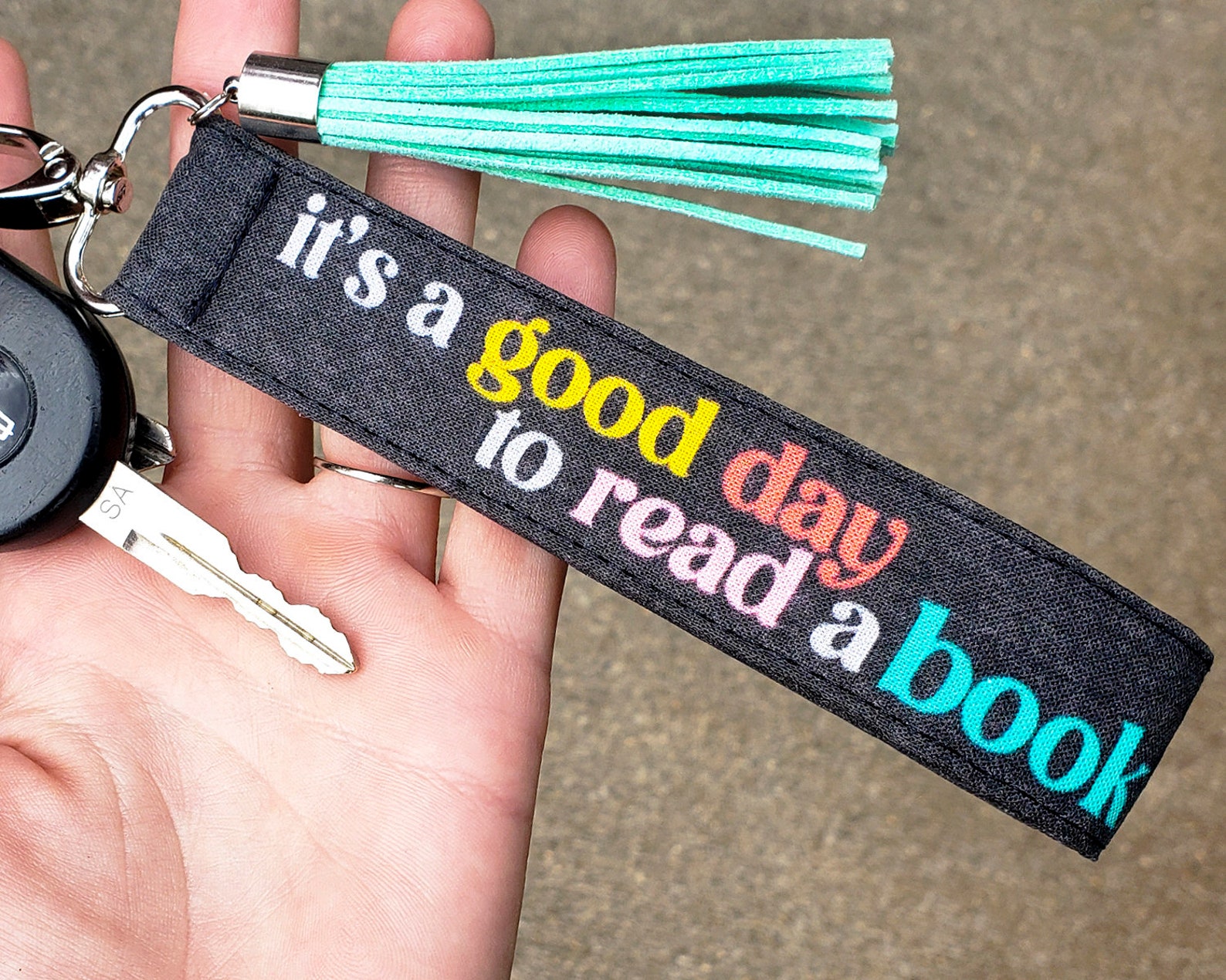 This declarative statement on this keychain fob from Happy Bag Co is another thing all ELA teachers agree about!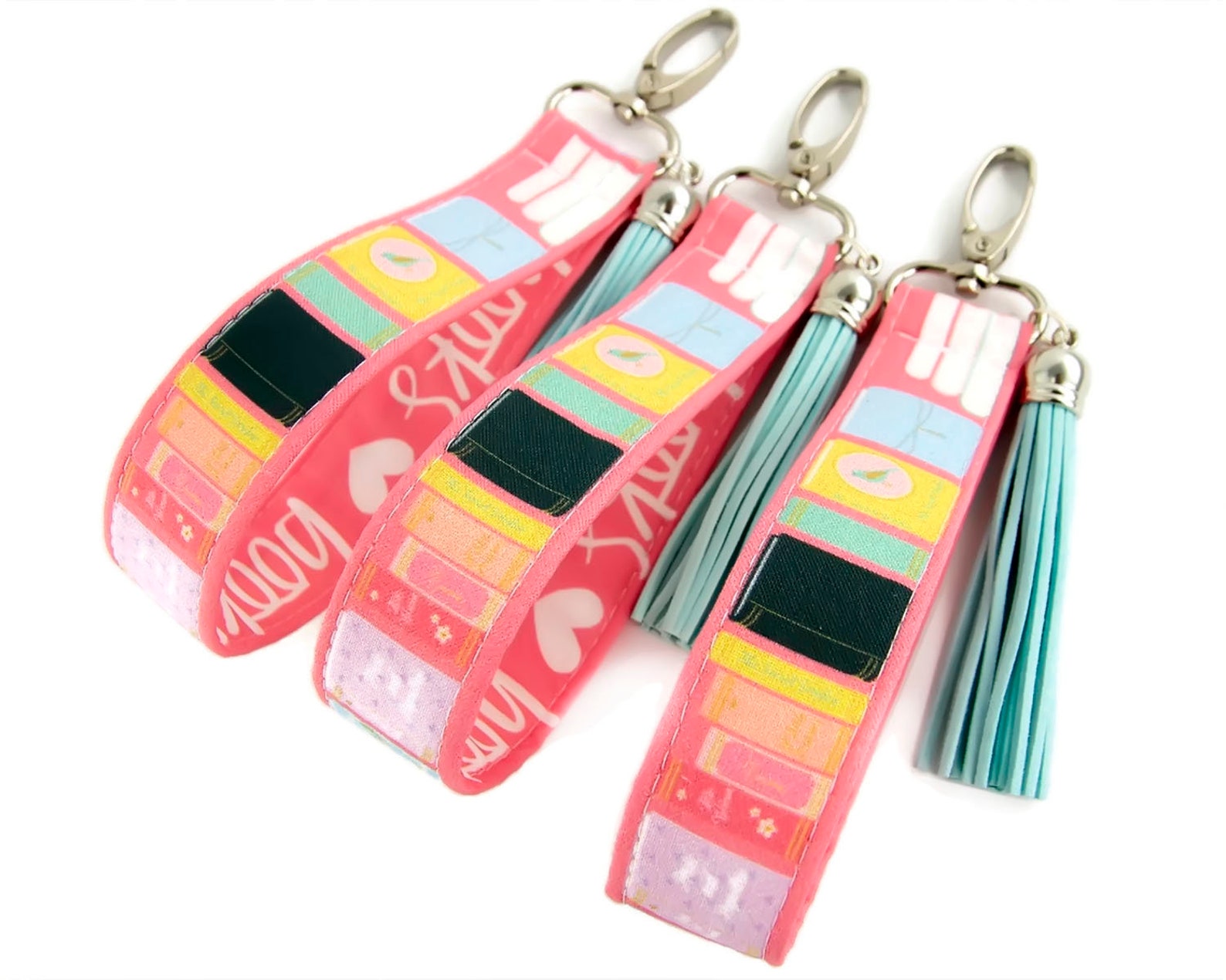 And this wristlet keychain featuring books from Happy Bag Co is sure to be a new favorite thing!
Over to You
The best gift is one that shows you have put some thought into it and that reflects the recipient's interests and preferences, so you literally can't go wrong with any of these options!
---
I'm a participant in the Target, Etsy and Amazon Services LLC Associates Programs, affiliate advertising programs designed to provide a means for sites to earn advertising fees by advertising and linking to Target.com, Amazon.com or Etsy.com.  This means that when you click and make a purchase at a site via a link I have provided, I make a small commission at no additional cost to you. Regardless of whether or not I receive a commission, I only recommend products that I personally use or genuinely would buy and use.