One of my most favorite school family fun events for the elementary age set of kids is a Trunk or Treat.

If you're unfamiliar, then the how to for a Trunk or Treat works like this: this is when your PTO picks and time and place and invited families to come with decorated cars and treats to pass out to costumed participants.

Late October fun is the name of the game!

The biggest reason why I love Trunk or Treats so much is that it is so stinking easy to put on and families absolutely love it.

And it is so easy to plan this Halloween tradition!

If you've never put on a Trunk or Treat, but are considering having one, this post is for you.

We'll cover the basics of planning and organizing a Trunk or Treat, a tried and true crowd pleaser, and even give a slew of ideas for easy "costumes" for PTO volunteers!
Watch the Trunk or Treat Tutorial
Wondering what a Trunk or Treat is?

Give this video a watch to get event set up and organization tips!
Picking a Date for your Trunk or Treat
First, pick a date that isn't too close to Halloween.

For example, don't pick the day before Halloween.

That's just too much for most families to handle and you won't get a critical mass of families coming to the event, which would be a bummer.

Instead, choose to go a week or two out ahead of Halloween and spread out the fun throughout the month of October.

Back in the day when my kids were in elementary school, our PTA ran the event for about 4 years, usually opting for a Friday evening, a few weeks before Halloween each year.

That particular timing was perfect since it wasn't on the eve of Halloween and no one felt rushed with other Halloween party plans.
Plan for Weather
Trunk or Treats are typically help outdoors in a parking lot.

And when you're outdoors, you're really at the mercy of the weather.

So it's a good idea to plan for a rain or bad weather date as a safeguard against having to cancel the event entirely.

You might even want to decide on a specific time that you'll let families know if the event is cancelled too to eliminate confusion about whether or not the Trunk or Treat is a go.

My PTA used this strategy when we were partnering with two other PTAs for the event.

When we got to the day, it was unclear whether the weather would hold, since storms were forecasted, so we agreed that 4 pm would be our deadline to decide.

That gave families enough heads up either way.

If you don't want to bake a rain date into the plan, be sure to let families know that the event will go on as planned, rain or shine, so there'll be no last minute confusion.
Picking a Trunk or Treat Location
Having enough parking is going to be one of the biggest issues for this type of family fun event.

You'll need plenty of parking space for the decorated cars, as well as the families who are just coming to collect candy.

If at all possible, choose a location where there's not only a ton of parking space, but also one with a clear division between the decorated cars and everyone else.

Establishing this Trunk or Treat rule for separating the different types of participants is one of the keys to keeping the event running smoothly.

This greatly reduces the chances of a kid accidentally getting hit by a moving car, which would be one of the worst outcomes for this event.

Another way to safeguard against injuries is to let families who plan to decorate their cars and pass out candy that they have to stay until the conclusion of the event.
Add these event rules to the Trunk or Treat event flyer or in the digital invitation used to collect RSVPs.

If you don't have two separate parking lots, divide the space you have an clearly mark the areas to keep moving cars in a distinct area and the decorated cars in another.

PTO volunteers will need to be on-site early to help with Trunk or Treat set-up.

Two Must-Haves for All Trunk or Treat Events
Perhaps this article should've started off with this point, but you must, must, must have two other things at every trunk or treat: trash cans and bathroom access!

Even if you have ample trash cans, budget in some tome to clean up after the trunk or treat.

Get a team of volunteers (or the kids of the volunteers) to clean up the parking lot at the end of the event.

There will undoubtably be candy wrappers and left behind parts of the car decorations that need to be cleaned up from the area.

If you can get wheeled trash cans, that makes clean up even faster and the kids will enjoy rolling the cans around to collect everything.

This of course makes it into kinda of playtime, so you'll readily get cooperation from even the youngest "volunteers."
Publicizing Your Halloween Event
Make sure to communicate that there are Halloween Trunk or Treats are special since there are two ways to participate, which is not common for more PTO events.

One way to participate is to decorate a vehicle and pass out candy.

Need ideas for how to decorate for a Trunk or Treat? I've rounded up a slew of ideas on this Pinterest board.

Start recruiting families to decorate cars early on in the year so they have time to come up with their decorating theme.

The first PTO meeting of the year isn't too early to start promoting it and asking people to participate at all.

If parents have enough time, this is no brainer event for them to participate in since it something everyone who participates really enjoys.

Another way families can participate is to collect candy.

In order to minimize confusion and maximize safety, have the decorating participants come 30 minutes to an hour before the candy collection start time.
Send Home a Flyer
Even though this is an event that sells itself, you still need to let families know that it's going on!

This editable flyer template is an easy way to invite all families!
Collect RSVPs
Having enough cars participating and handing out candy is another thing that is crucial for the success for Trunk or Treat.

An easy way to get a "head count" is to set up an Evite or Google form to collect RSVPs.

List one response option for decorating and passing out candy and another for collecting candy.
Get candy and goodies
Ask families to bring candy to pass out.

Budget some funds to buy extra candy to refill cars and get some volunteers to walk around to pass out the extra candy.

This helps to ensure the event last longer, since the whole point of the event is to show off decorations and collect goodies.
How to ensure the candy that is passed out is safe?
Said plainly, you as in the PTO, cannot take on that responsibility.

PTOs cannot safeguard everything.

Parents really need to be the ones ensuring the candy is ok to eat for their child, from both an allergy stand point and a tampering aspect as well.
Don't want to do candy?
Not down with loading kids up on copies amounts of sugar? Most will get consumed off campus and not at school, but cool beans in any event.

Simply, ask family to bring non-candy treats instead!
Addressing Safety Concerns
When we first did this event, there was some concern from the Principal that non-school people would come to the event with nefarious intentions.

At the time, I didn't think this was a particularly realistic concern.

But Halloween does have a history of parents being extra, extra vigilant about keeping kids safe and rumors about poisoned candy abound, even though there's no proof that this has ever happened.

To safeguard against that, we called and invited the local police department to let them know about the event and ask them to check in on us that night.

Not only did they send a police officer, but she brought treats to hand out as well!

This put a lot of uneasiness to rest and gave the event a nice community feel.
Costume Alternatives for Moms
Are you not into dressing up in a costume, but still want to get into the sprit of things for the Halloween season?

Here are some cute shirts you can wear for your Trunk or Treat event, but also for the classroom party and Halloween itself!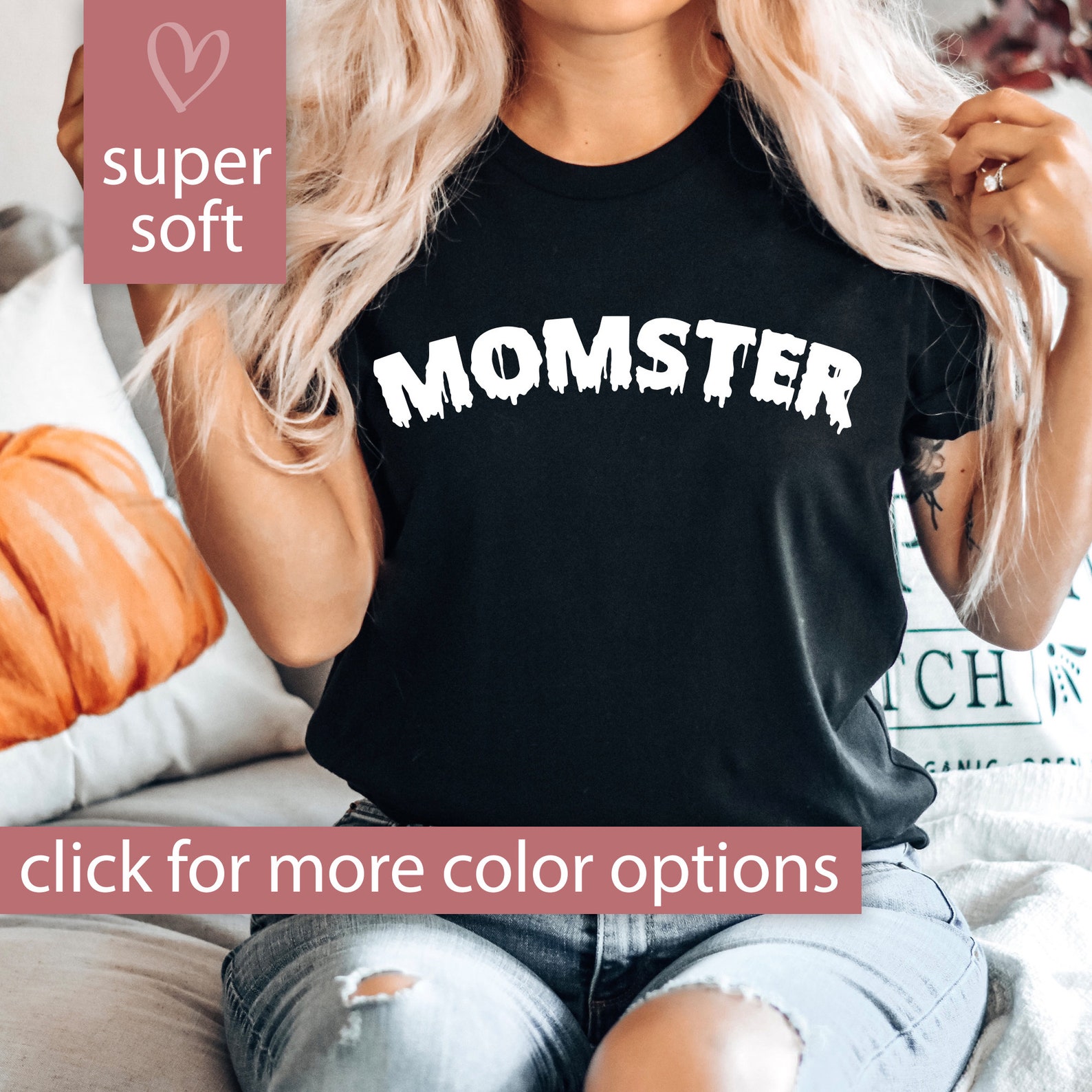 A little play on words is never a bad idea in my book, so this Momster shirt from Jaclyn Rose Design is just perfect.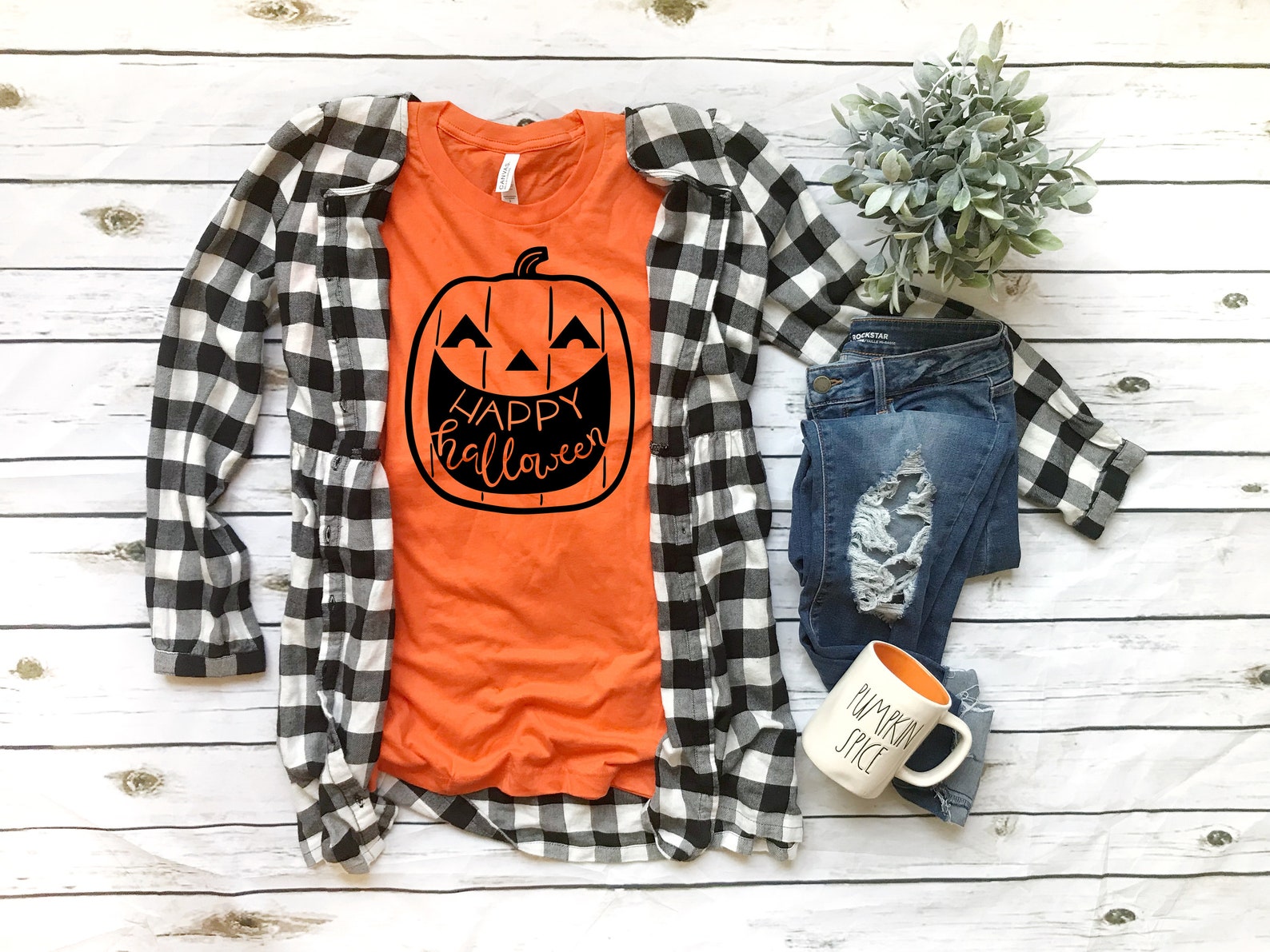 Get this jack-o-lantern t-shirt for an easy festive, but non-costume option.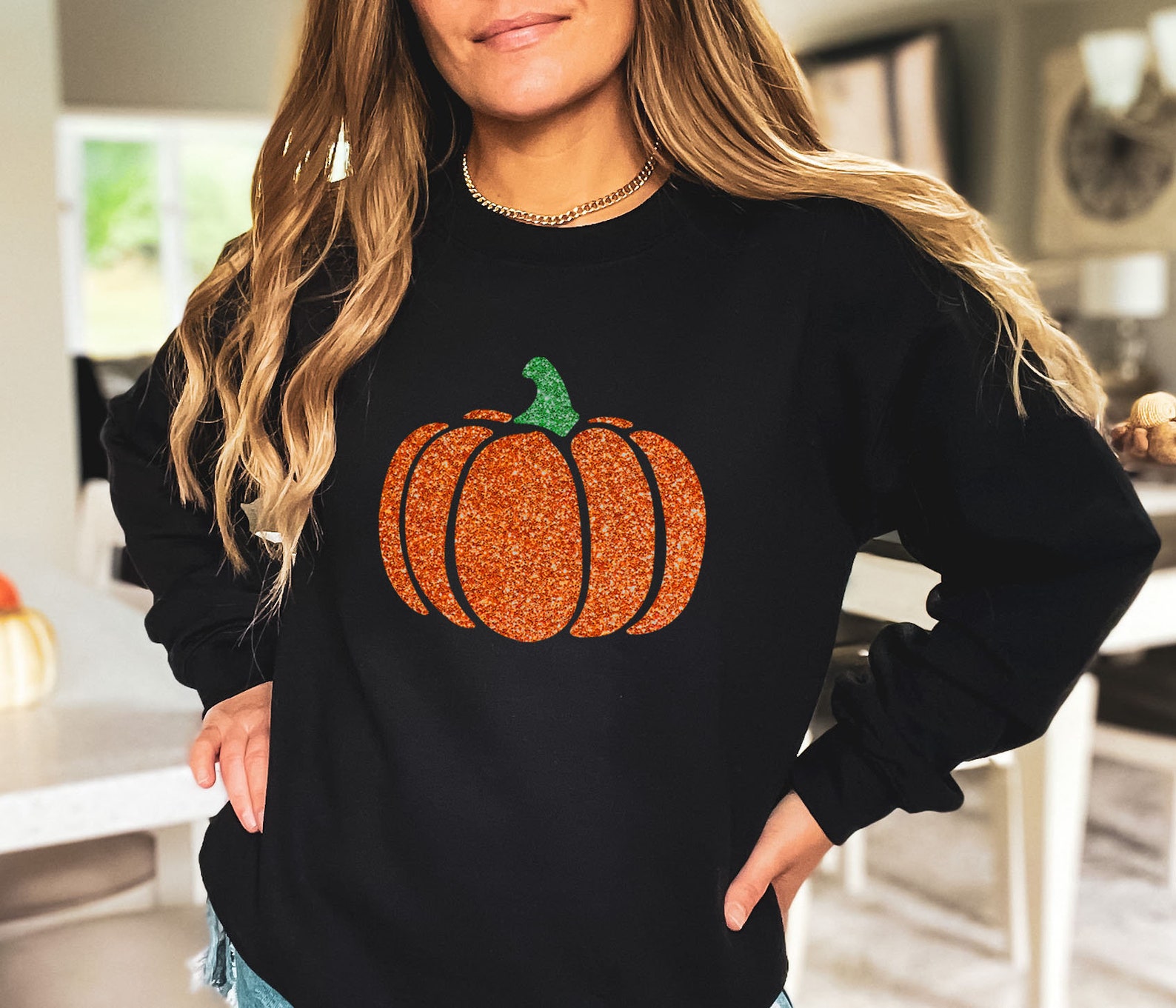 Going with glitter is never a bad option either, so this glittery sweatshirt option from up2yournecksinfabric is a good choice for chillier weather.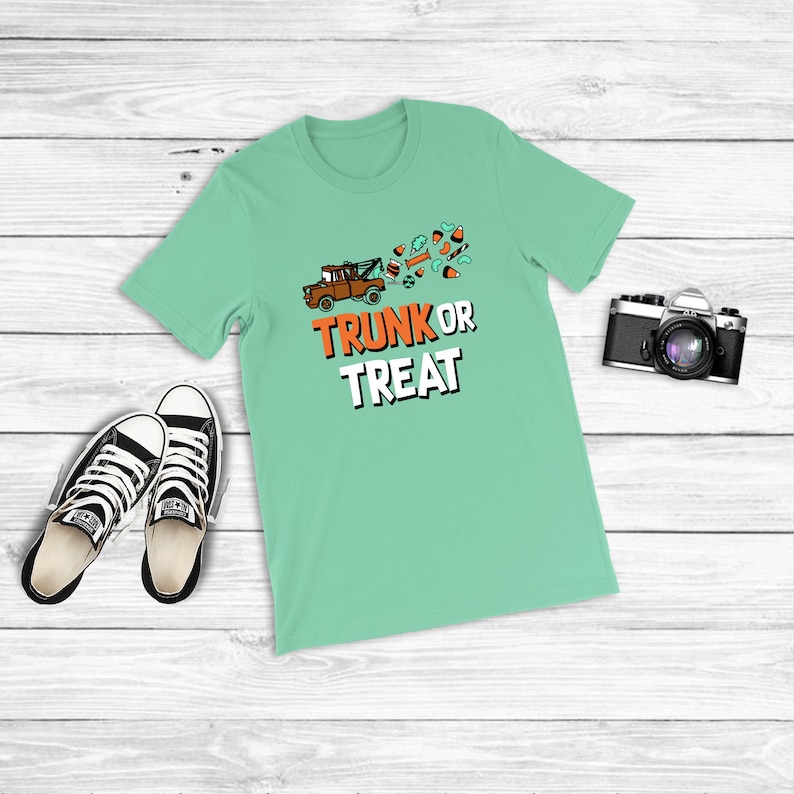 I love that this Trunk or Treat shirt isn't in the traditional black or orange color scheme of typical Halloween themed shirts!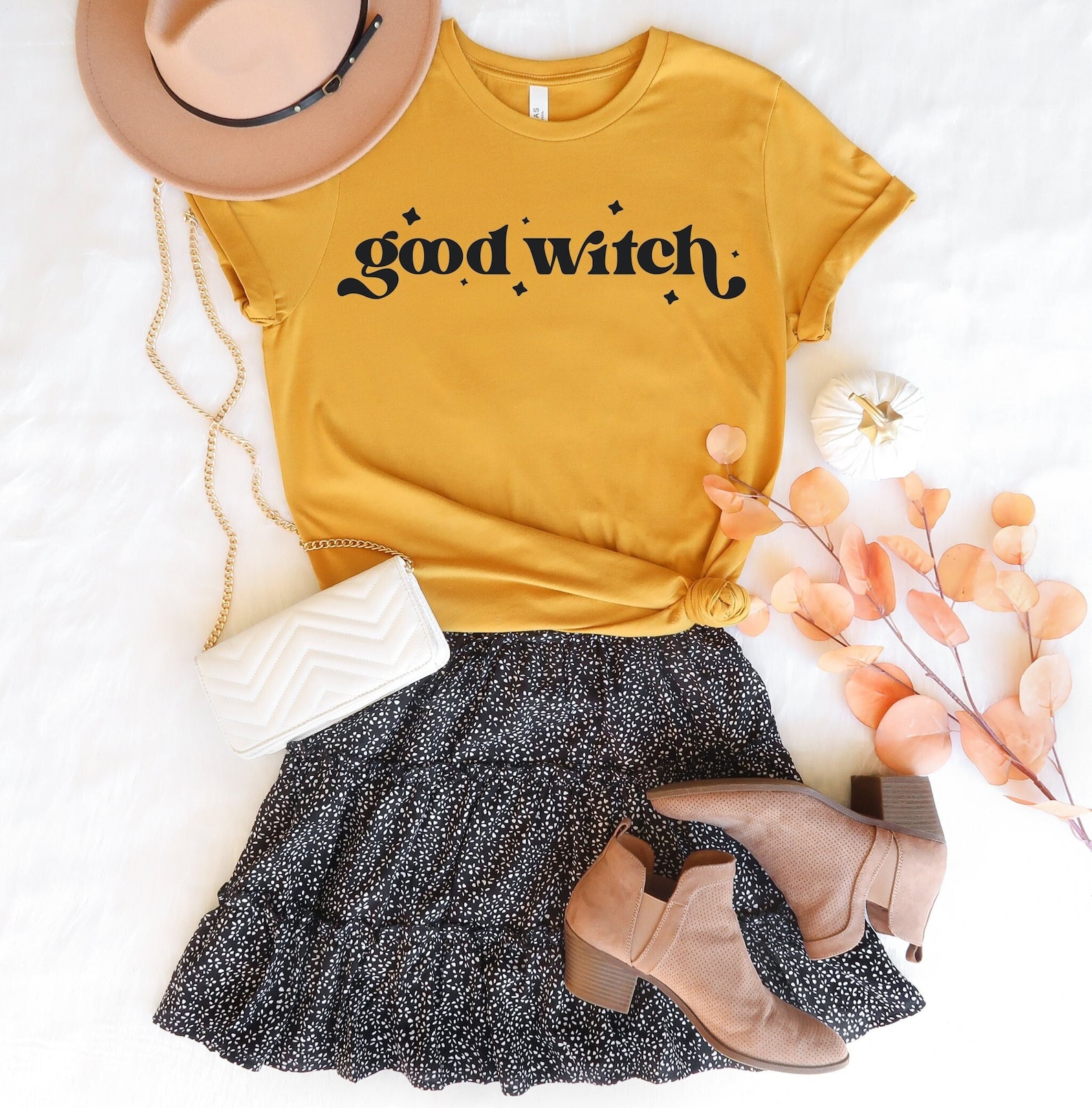 This good witch shirt from Ink and Quotes is great if you're feeling especially witchy!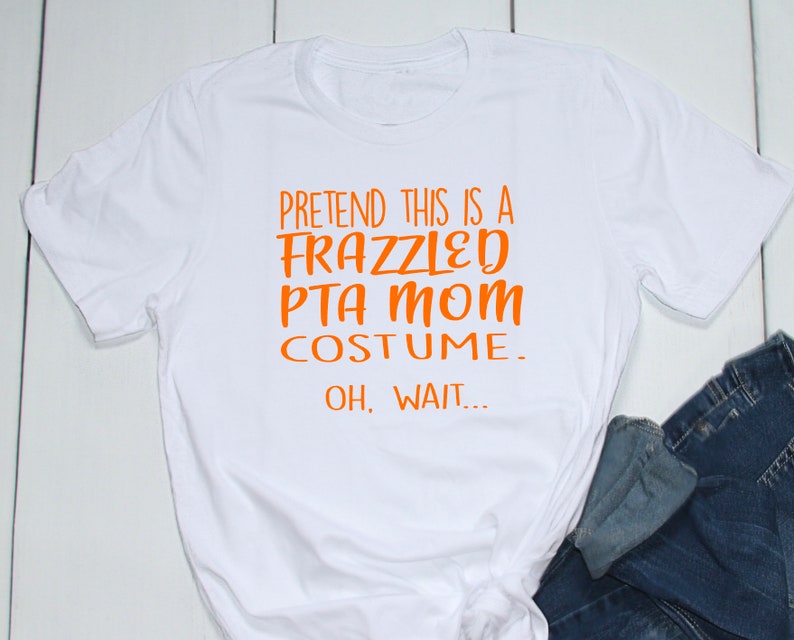 I totally can't relate to this frazzled shirt… how about you?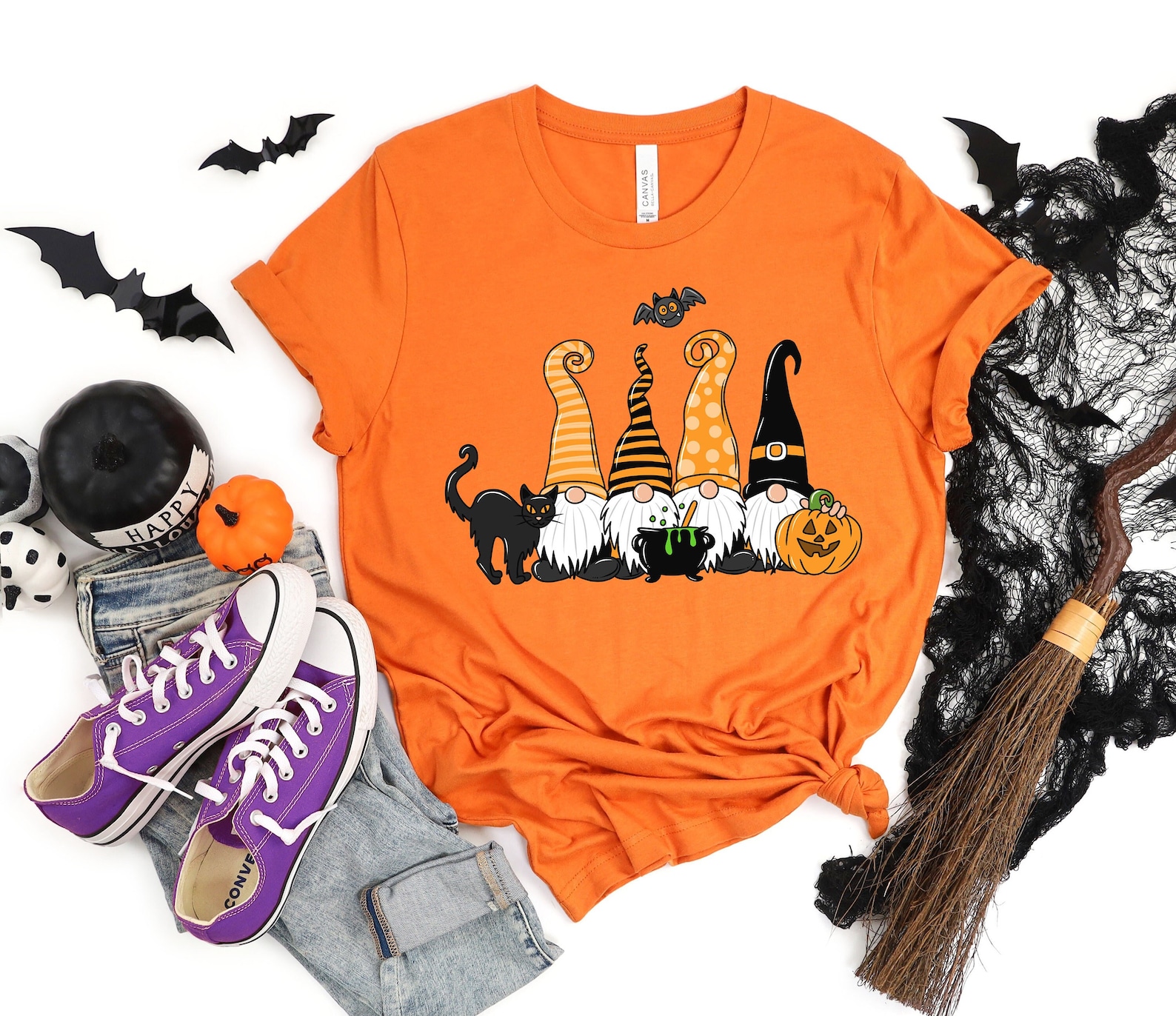 Love gnomes? This gnome shirt from CuTeesCustomShirtShop is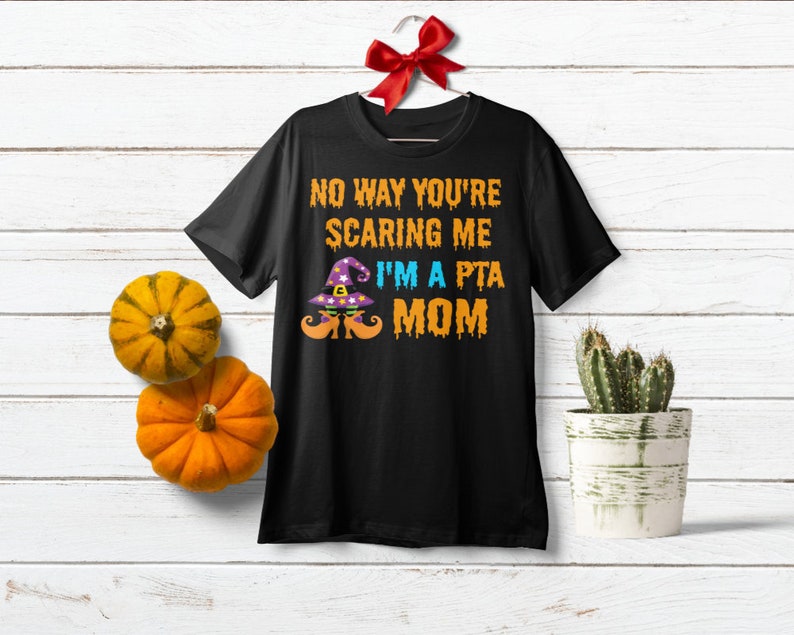 I love the humor of this shirt!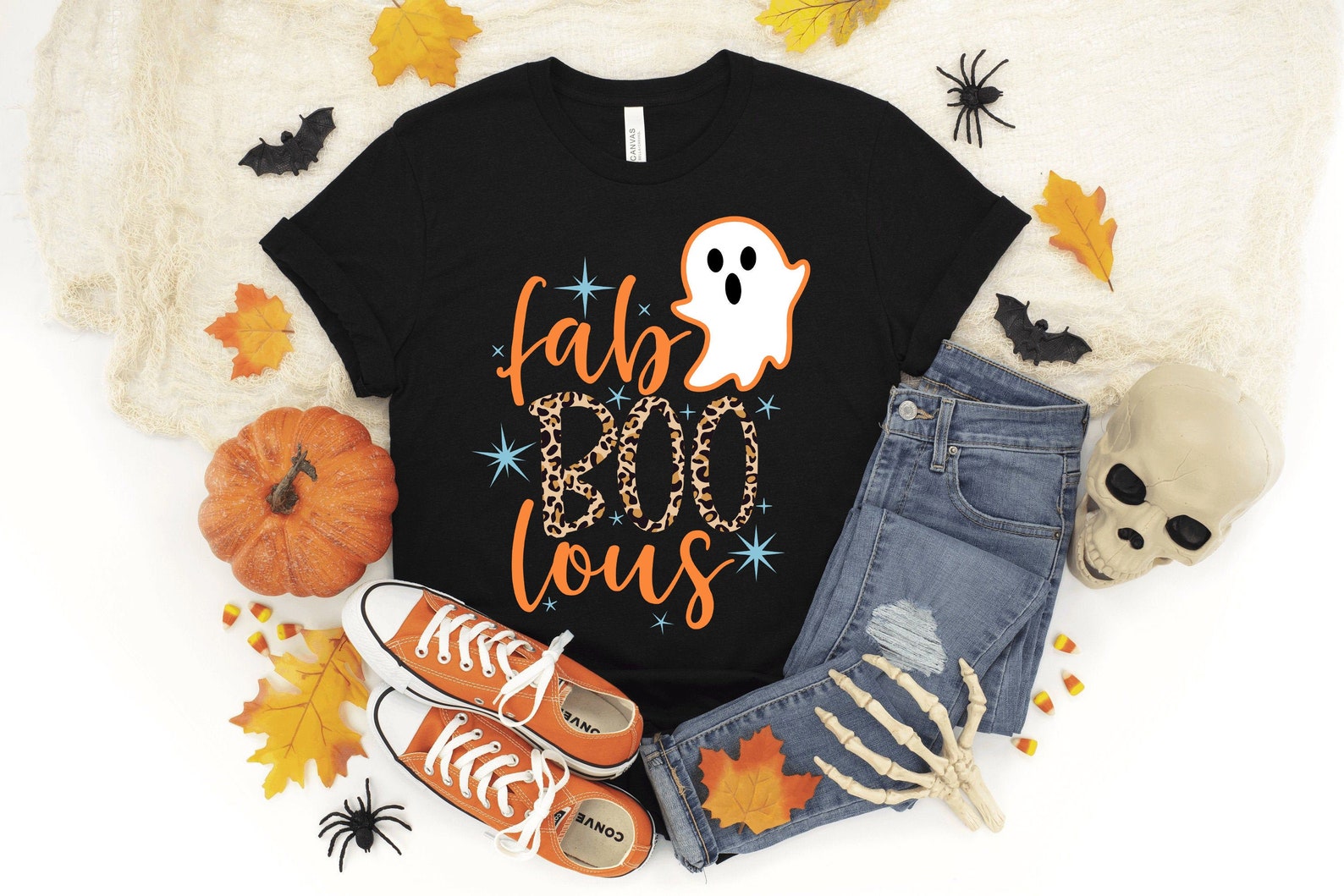 This is a fun Boo Ghost design from Ivy Custom Shirt, don't you think?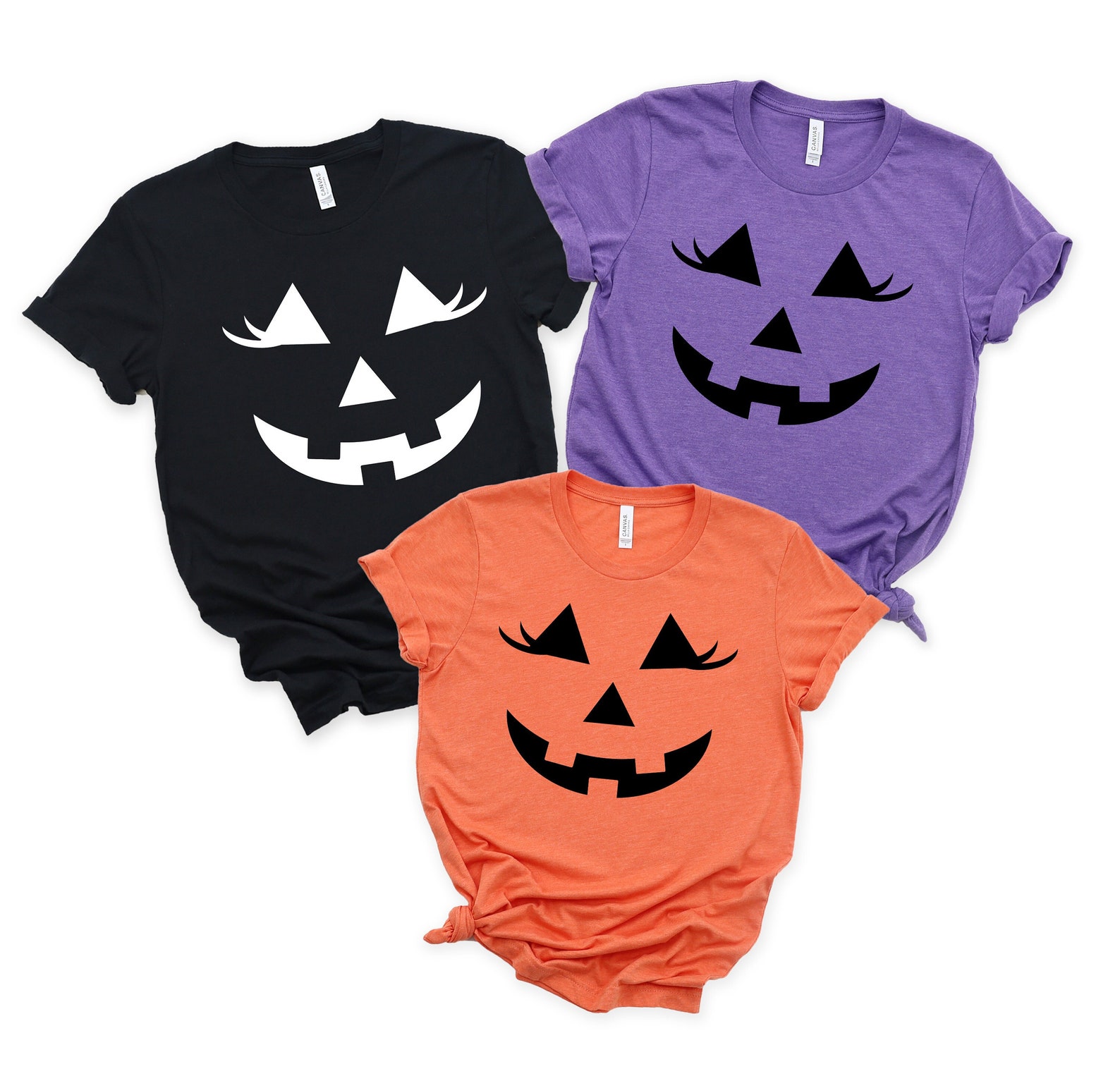 Looking for a simple, yet feminine design? Try this on this cute pumpkin face shirt from AmazedSoftThreads for size.
Over to you!
Now you have all the information you need to put on the most fabulous Trunk or Treat Halloween family fun event, with non-costume ideas to boot!
---
I'm a participant in the Etsy and Amazon Services LLC Associates Programs, affiliate advertising programs designed to provide a means for sites to earn advertising fees by advertising and linking to Amazon.com or Etsy.com.  This means that when you click and make a purchase at a site via a link I have provided, I make a small commission at no additional cost to you. Regardless of whether or not I receive a commission, I only recommend products that I personally use and genuinely recommend. I always have my readers' best interests in mind.