School Principals work so hard and are key to our success as PTO/PTA leaders.

And the morale and environment of the school culture is so greatly affected by the Principal, too.

It makes sense to show our appreciation for their continued support and commitment!

A present mid-year, for Principal Appreciation Day on May 1st, or at the end of the school year is just perfect!

But you're probably asking, just what to get the Principal?

And to make it easier for you, I've pulled together great gift ideas for School Principals that they'll love that can come either from you personally, or from your PTA / PTO.

And none will break the bank, making these super budget friendly ideas!
Have you ever noticed that Principal's desks are always covered in papers and notes? Give her a place to capture all of those notes in one place! This notebook features such a sweet and affirming sentiment that your Principal will love!
Don't forget about your awesome AP! She'll love this notebook for Assistant Principals!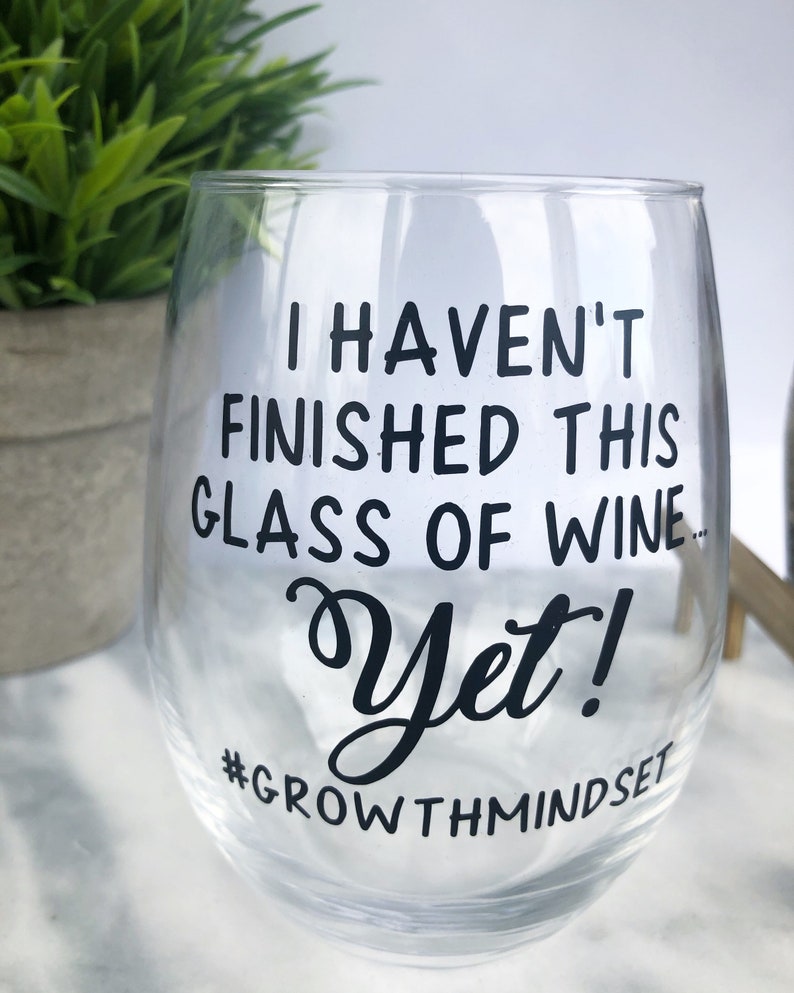 Principals will enjoy every last drop of wine from this I Haven't Finished this Glass of Wine… Yet #growthmindset tumbler from The Witty Sip. I don't fully get the joke here, but my mom (a retired teacher) spit her drink out laughing when I told her. So I guess it's a good joke!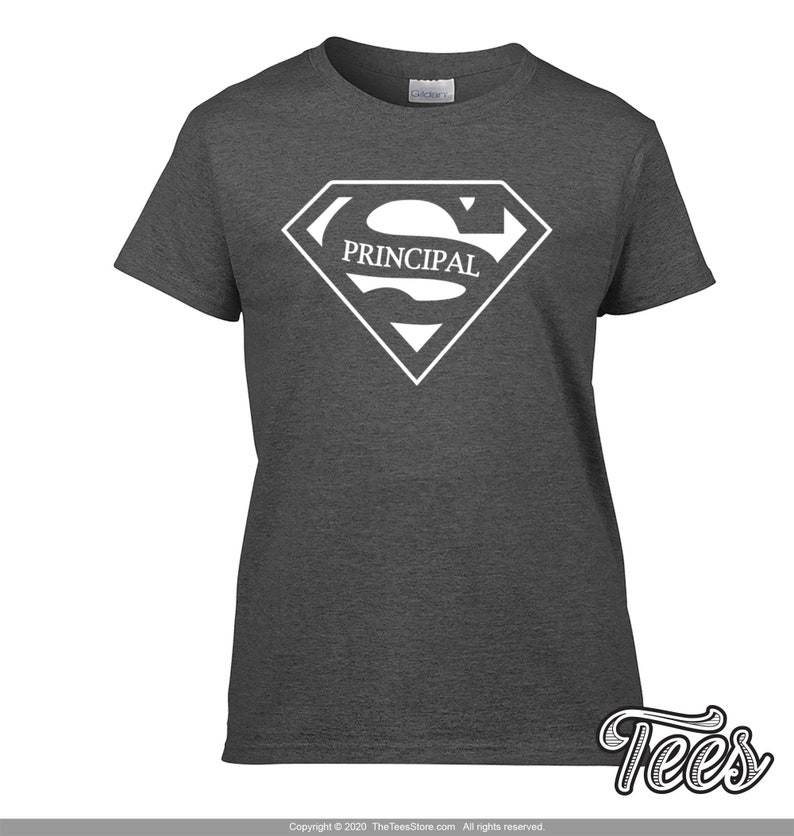 I'm sure your Principal will love wearing this Super T-shirt from the Tees Store! It's available in a bunch of different colors, so you're sure to find your school colors. Expand your Principal's Spirit Day wardrobe options!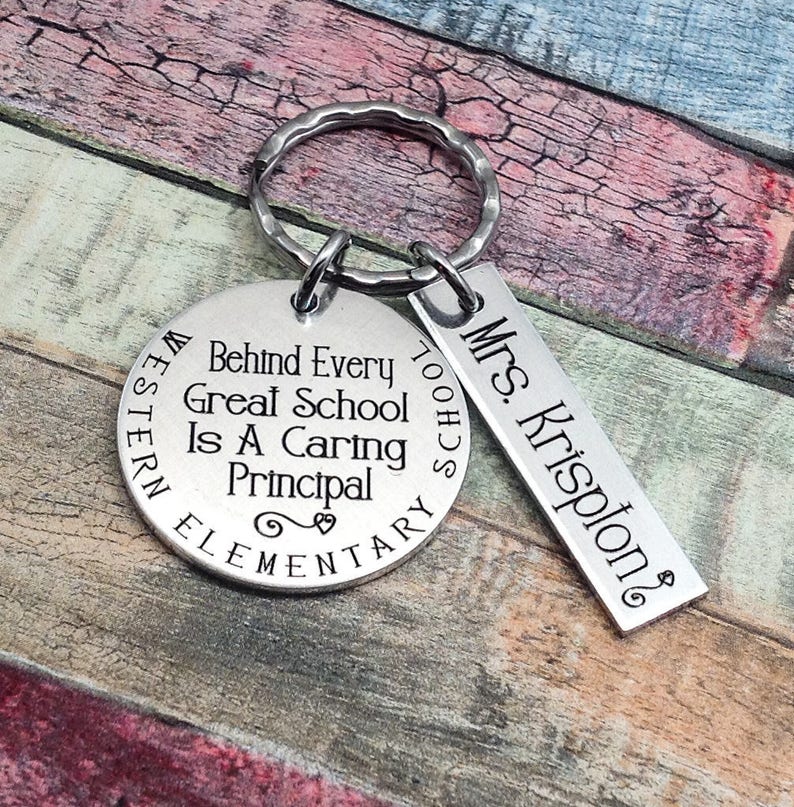 This personalized Behind Every School is a Caring Principal key chain from That Kinda Girl is sure to delight your Principal! I love that you can customize both the school name and Principal's name! What a lovely constant reminder of your appreciation tucked in her pocket.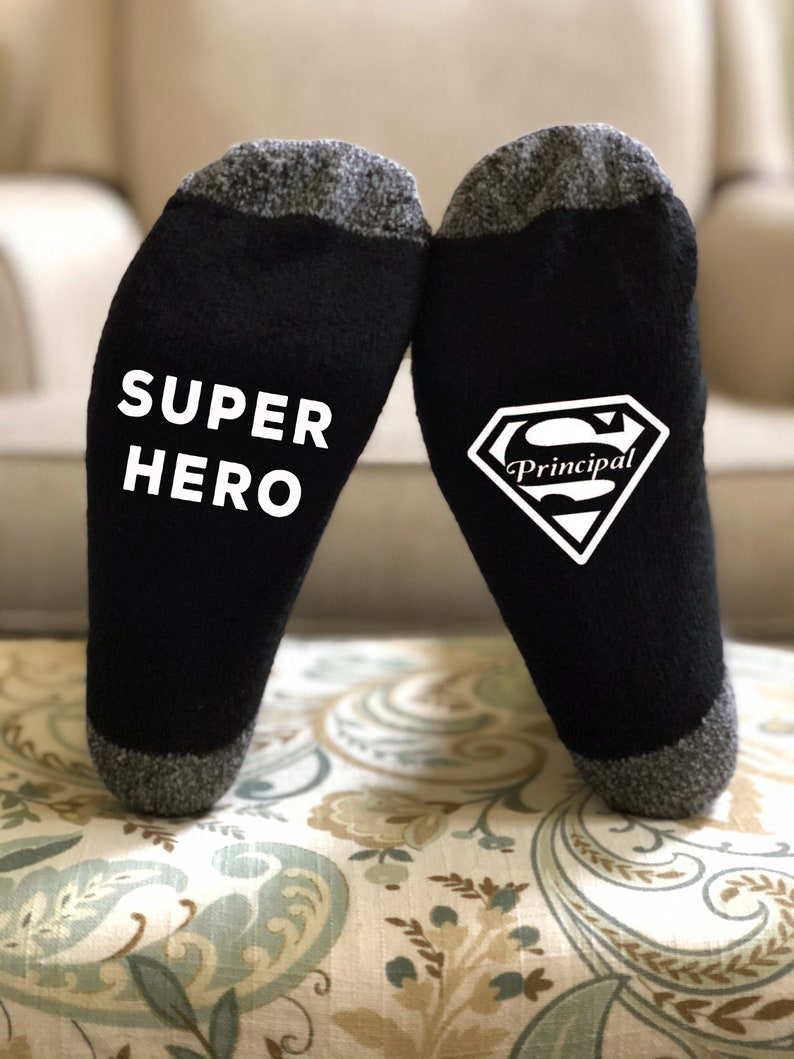 Everyone can use a new pair of socks! These Super Socks from Coatney Creations will make your Principal feel so special. And her family's sure to get a kick out of them too!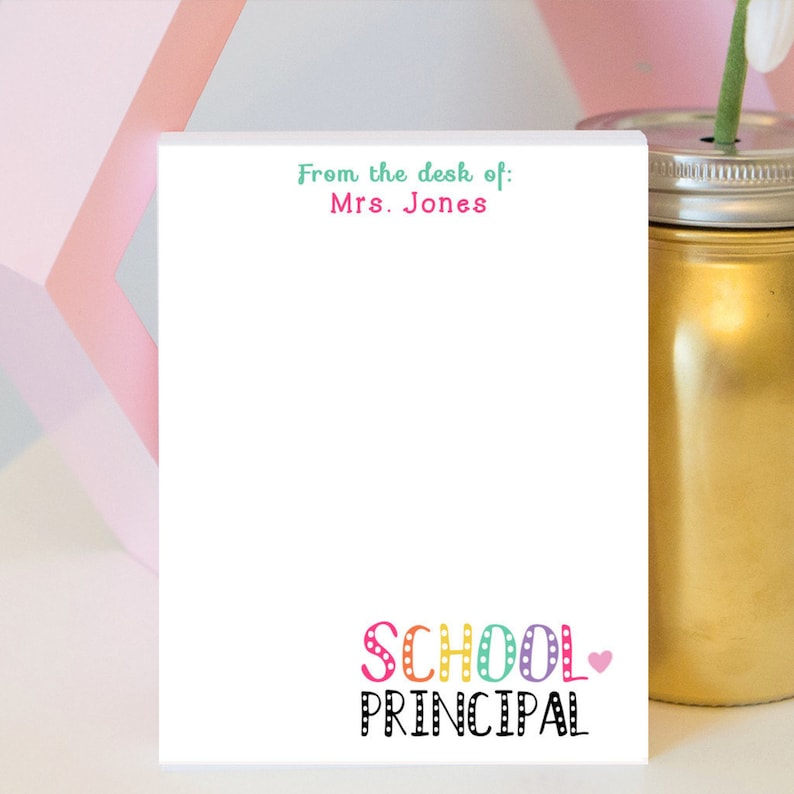 Personalized gifts like this colorfully cute From the Desk of the School Principal notebook from Little Birdie Papers are so thoughtful! The bright colors will really pop against the sea of endless white papers on her desk.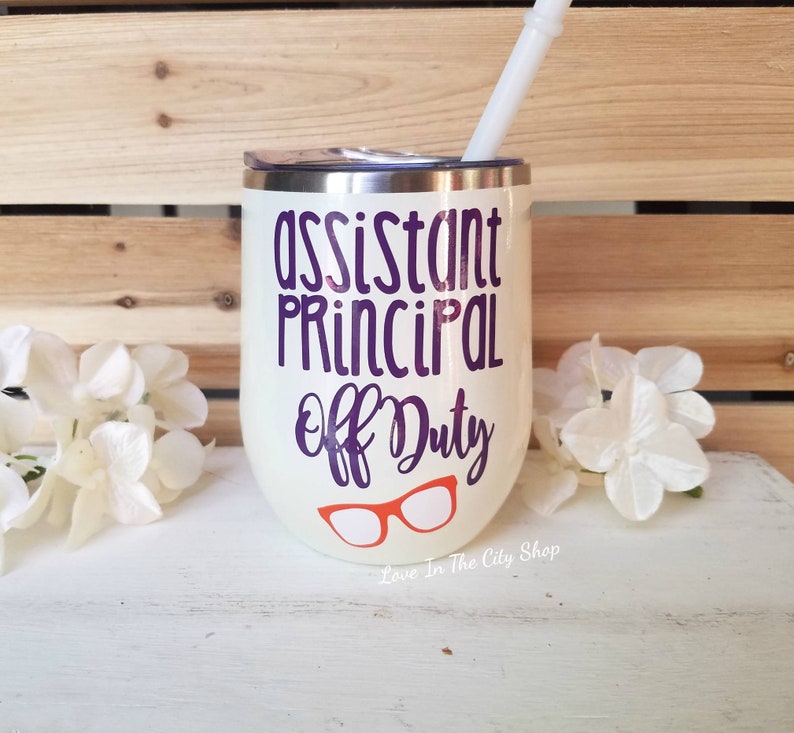 How fun is this Assistant Principal Off Duty tumbler from Love in the City Shop? Customize the wording with your school colors or your AP's favorite hues!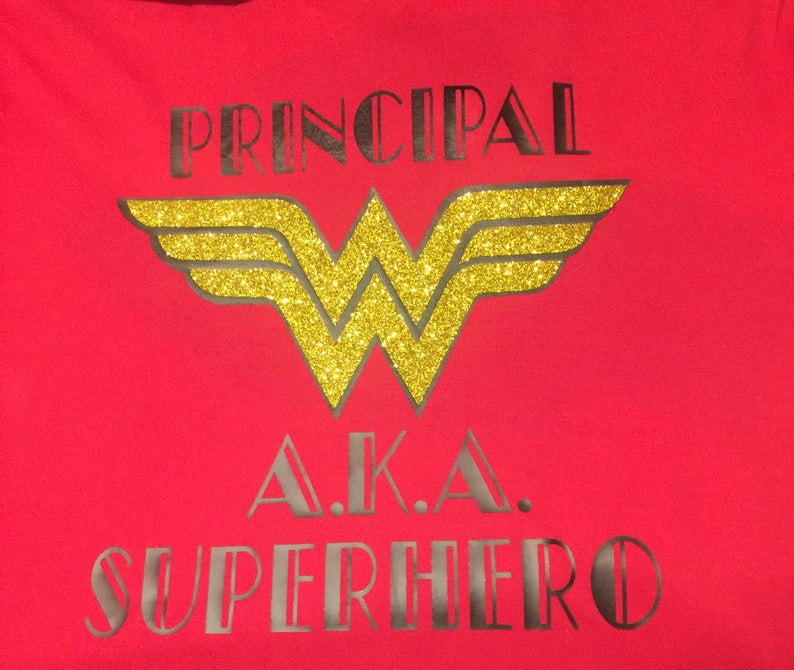 I've said it before and I'll keep saying it, but Teachers and Principals are superheroes! Wonder Woman happens to be my favorite superhero of all time, so of course this t-shirt from Design Studio from Jenny O caught my eye!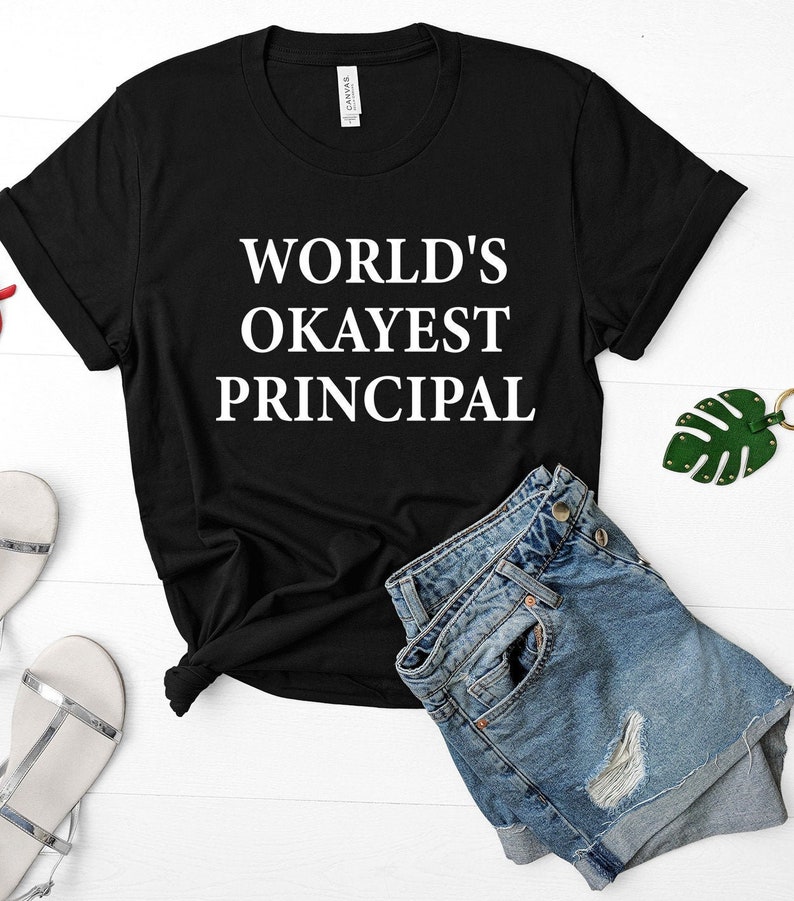 This next suggestion requires that you have an outstanding relationship with your school's Principal or else they may be offended by this World's Okayest Principal tee shirt from Warya Tshirts! Sarcasm for the win!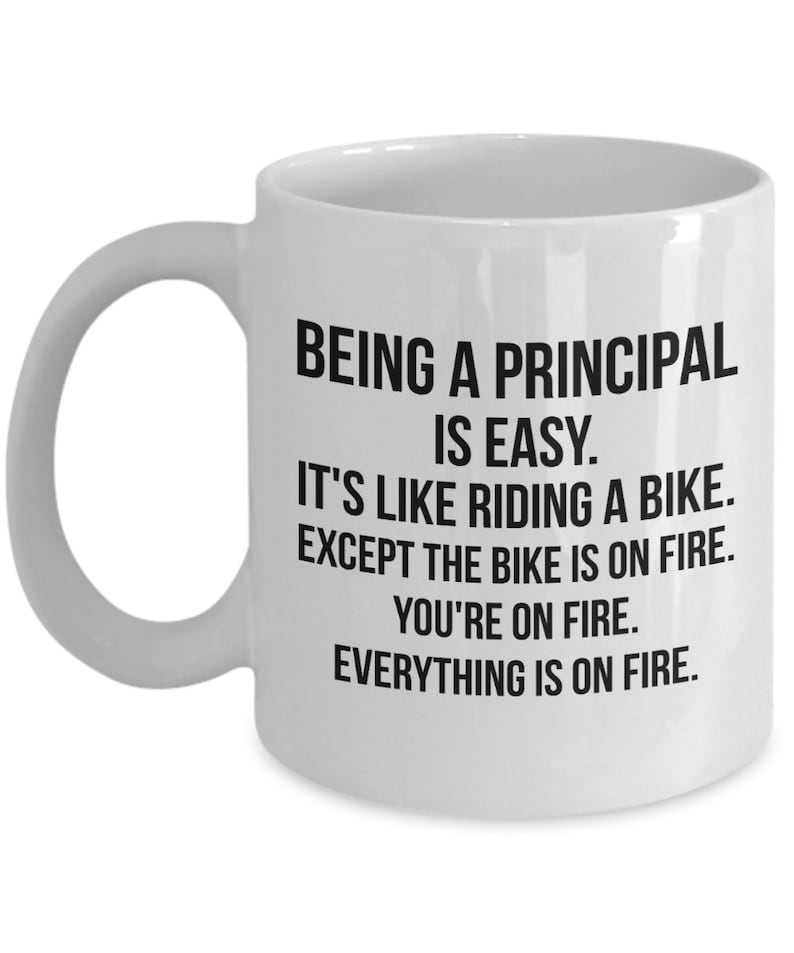 I laughed out loud at this Being a Principal is Easy. It's like riding a bike Except the bike is on fire. You're on fire. Everything is on fire. ceramic mug from Indigo Pine Mug, but hope that Principals don't relate to this too much!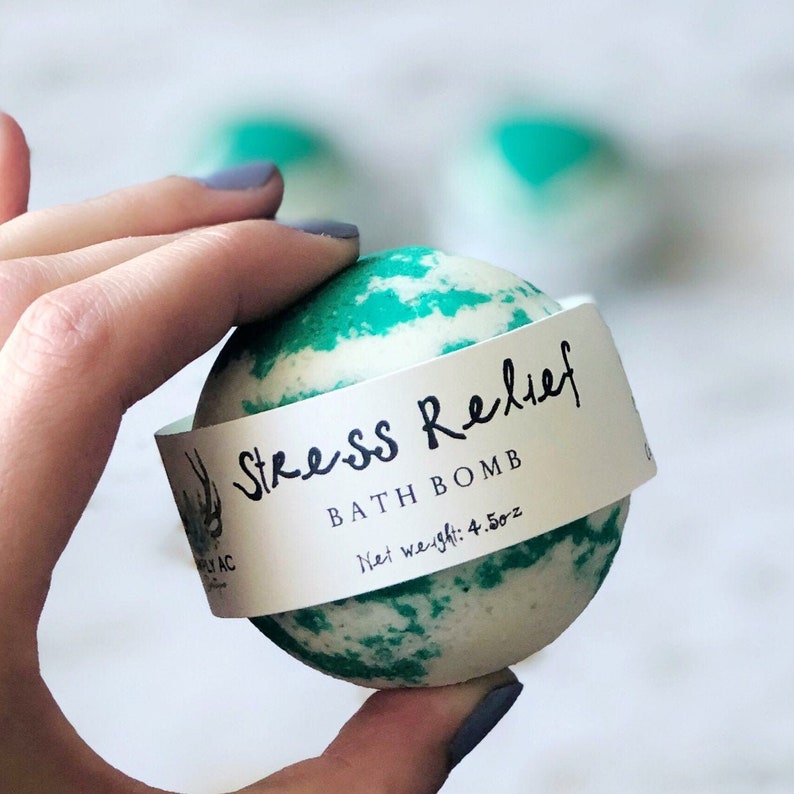 One final Principal gift idea is this relaxing bath bomb from Shop Simply AC! The vibrant color are making me want to smell it through the screen! Any Principal will love relaxing in a bath after a long week. This bath bomb is a luxurious gift idea with a budget friendly cost!
---
I'm a participant in the Etsy and Amazon Services LLC Associates Programs, affiliate advertising programs designed to provide a means for sites to earn advertising fees by advertising and linking to Amazon.com or Etsy.com.  This means that when you click and make a purchase at a site via a link I have provided, I make a small commission at no additional cost to you. Regardless of whether or not I receive a commission, I only recommend products that I personally use and genuinely recommend. I always have my readers' best interests in mind.
You Might Also Like…
Another great tool for zeroing in on what teachers would really love is to ask directly! This Teacher Favorites printable is a great way to do that!