Looking some teacher gift ideas that are oh so timely and are sure to give your child's teacher a big laugh?

I've rounded up 13 different gift ideas that your child's teacher will love to get.

We all could use extra laughs and reasons to smile right about now, and these gifts definitely fit that bill!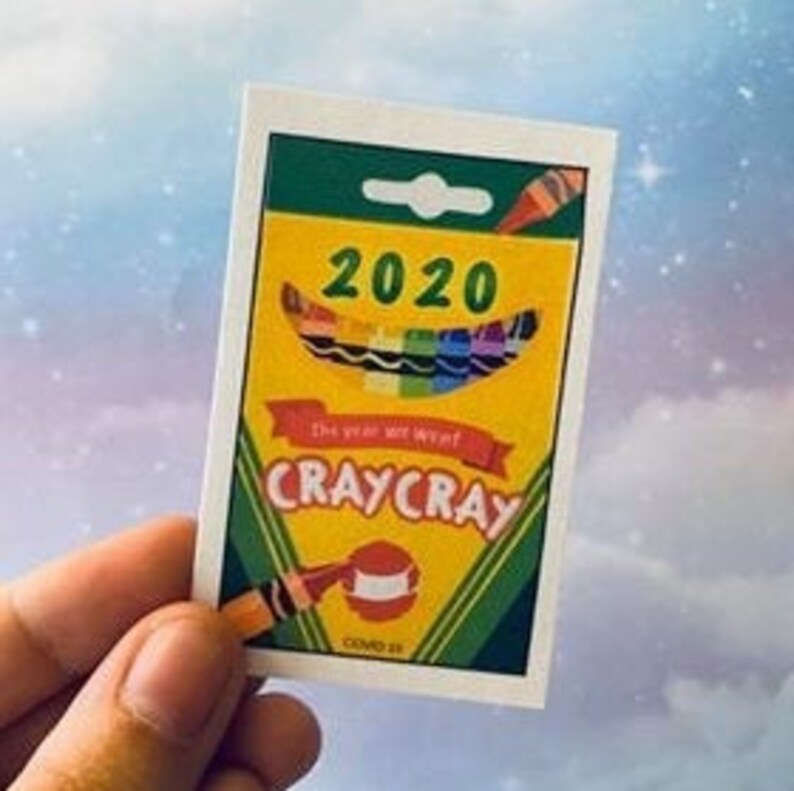 I love how this water bottle sticker from Musically Minted just calls it as it is! 2020 has been Cray Cray indeed!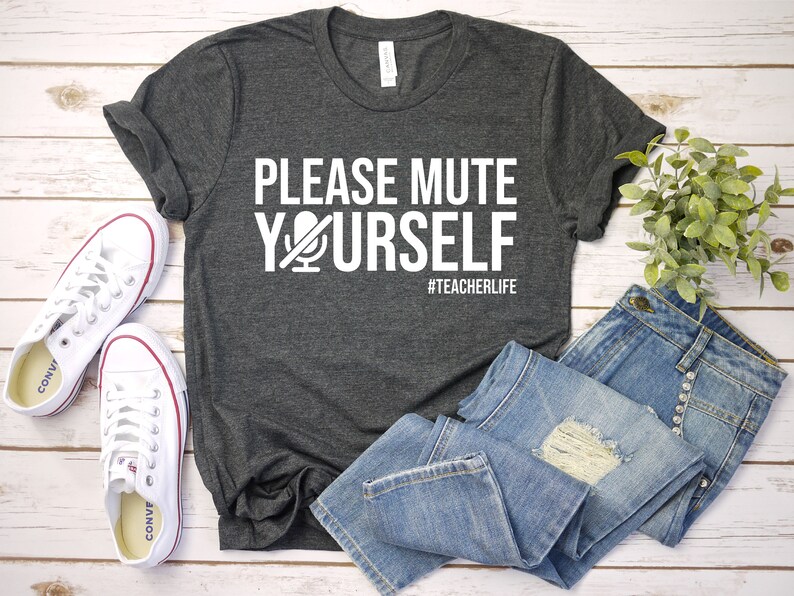 Oh the joys of virtual teaching and dealing with background noise. This Please Mute Yourself t-shirt from Upgrade Your Tshirts is spot on!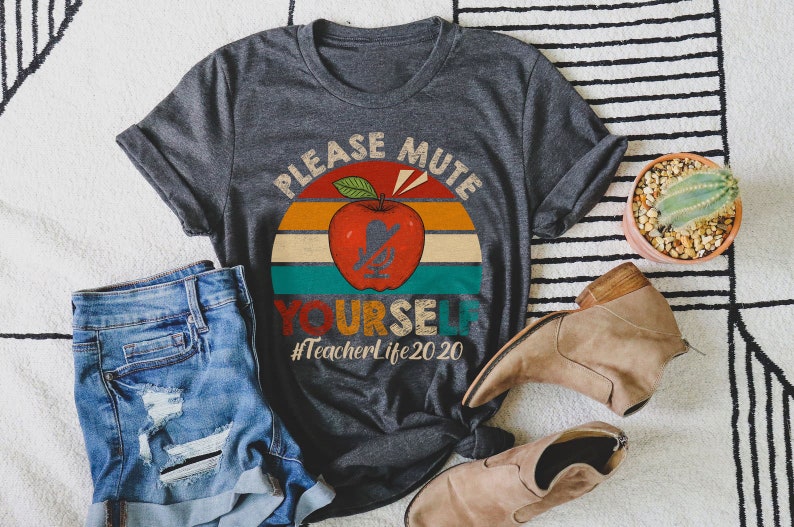 This t-shirt from Green Birdzz is a colorful take on this often repeated request this school year!
So this next suggestion is NSFW, but funny as all get out because yes 2020 has been a crapfest! I can think of a teacher or two in my life that would love to get this tumbler from Purple Crush Creations!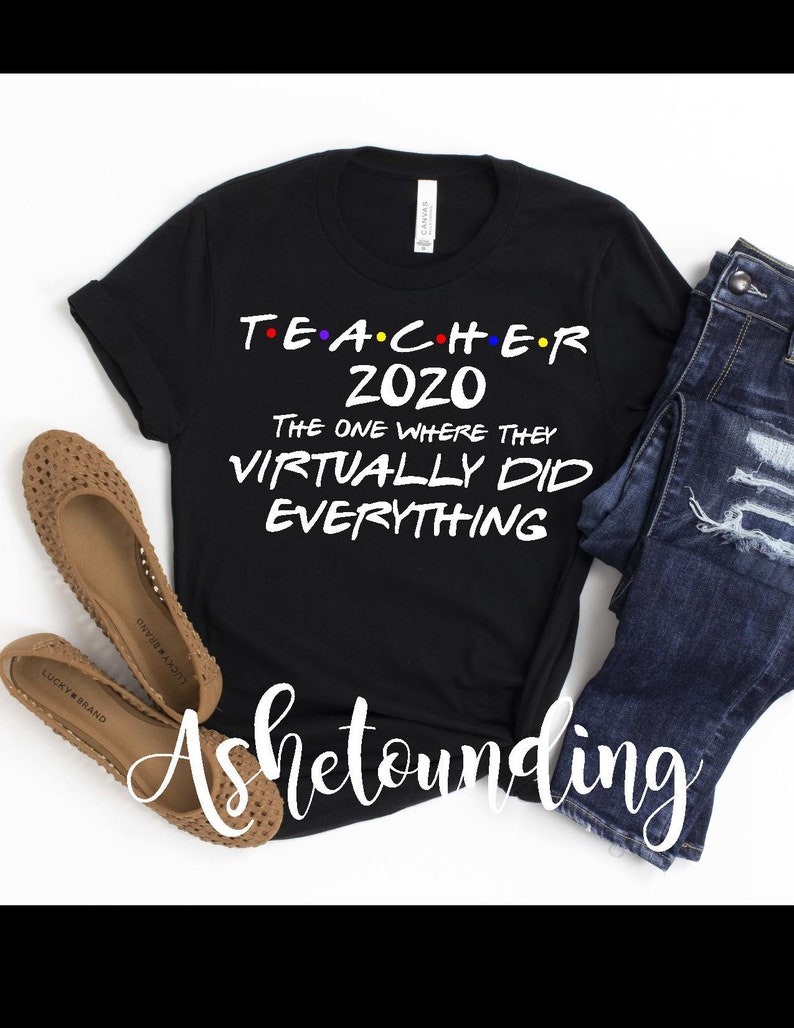 Who doesn't like Friends? This t-shirt from Ashetounding does a great spin on the show gives a good nod to the show and the fact that teachers are awesome!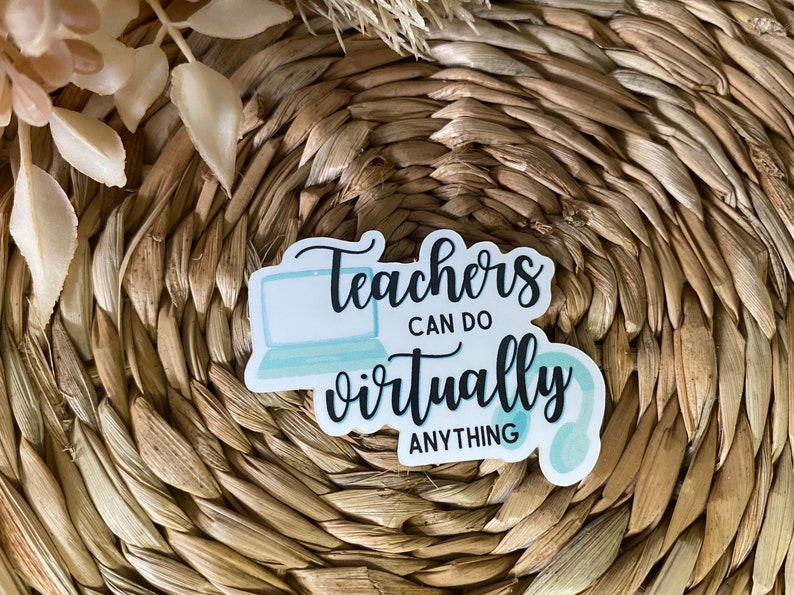 Here's another water bottle sticker with the same sentiment! Love what Design Teach Create has done here!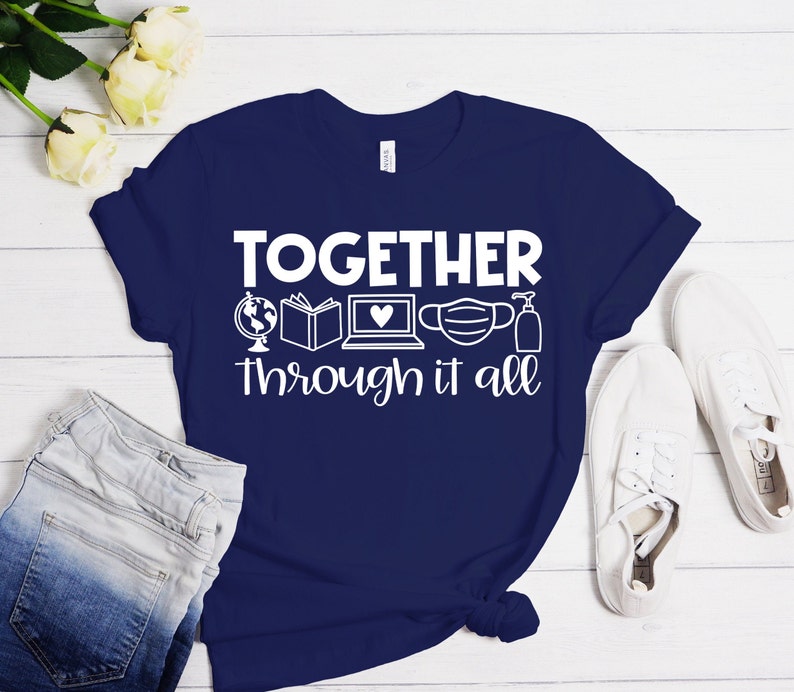 The bright and crisp graphics of this Together through it all T-shirt from Bright Fortune Apparel are sure to make into the regular wardrobe rotation of whichever teacher it's gifted to!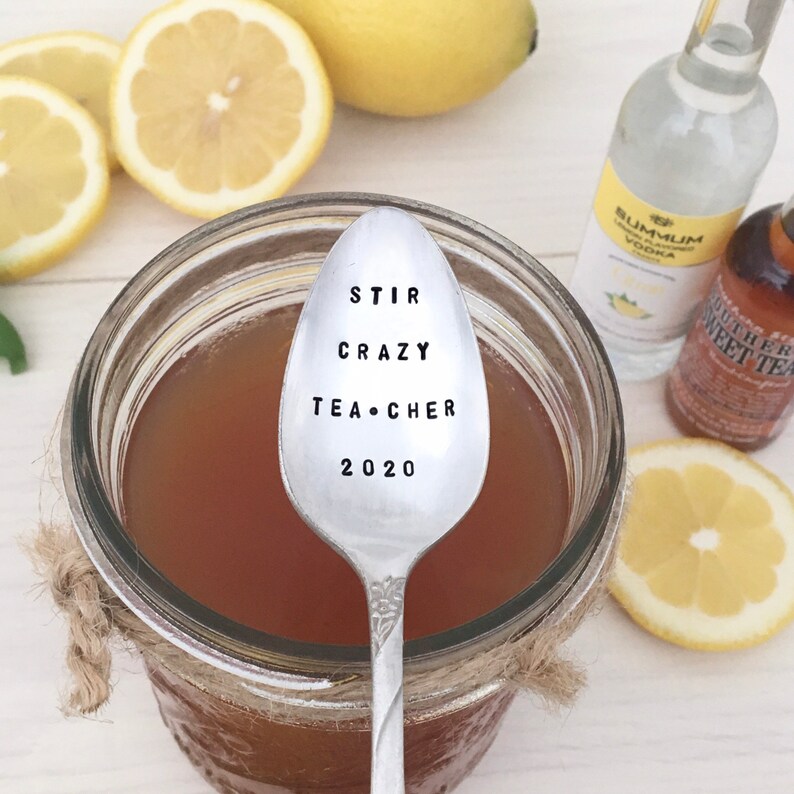 This next gift idea is both fun and practical, making it one of the best types of gifts to give and receive! The Stir Crazy Teacher Spoon by Prose and Polish fits that bill to a T!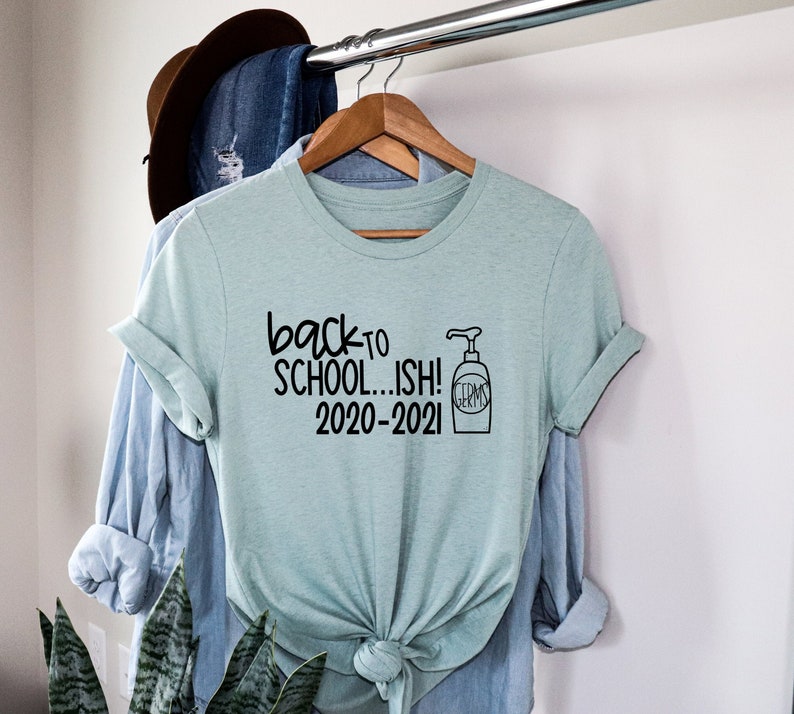 I must need to go clothing shopping because an awful lot of t-shirts caught my eye! Anyhow, this School-ish t-shirt from Designer Park won rang true for me and I know teachers would be feeling it too! This shirt comes in a few color choices- bonus!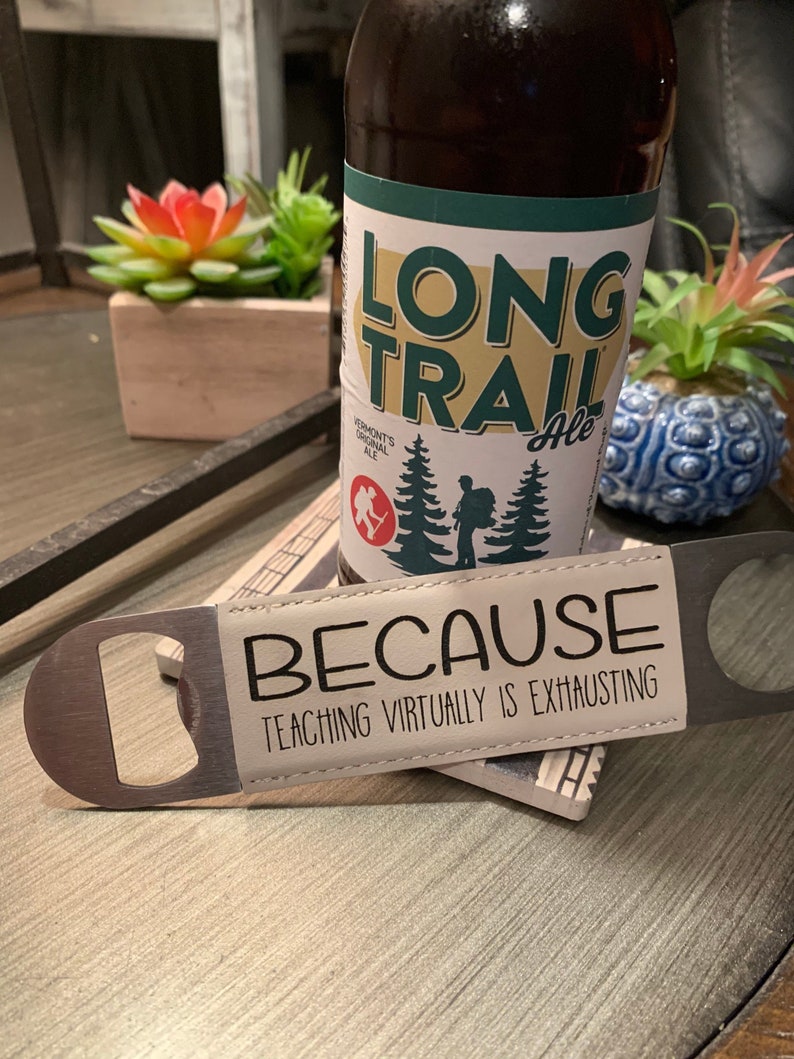 I love this Because Teaching Virtually is Exhausting bottle opener from Moose Oliver Designs! Clever gift for male or female teachers!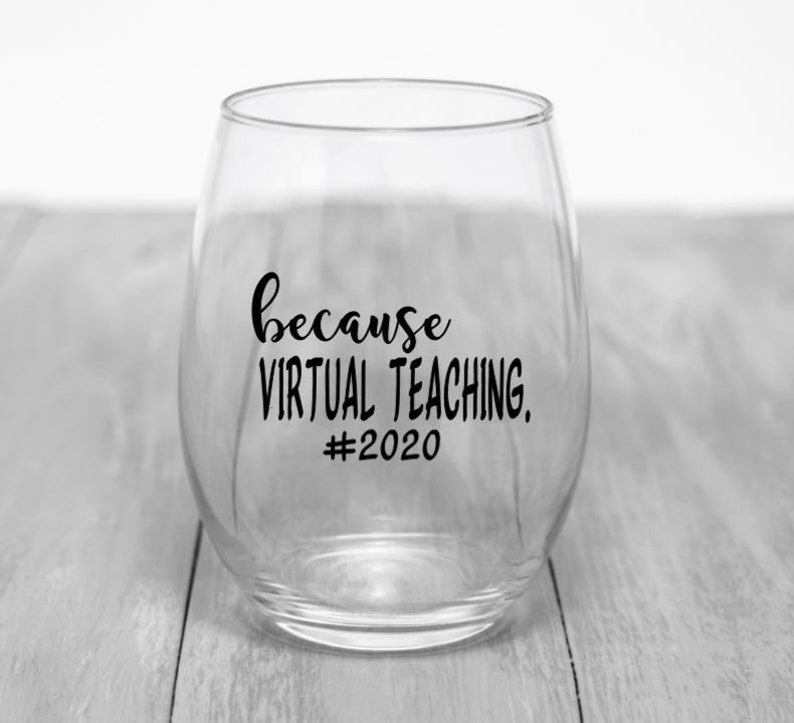 Why not pair the bottle opener with this Because Virtual Teaching wine tumbler from Misty Morning Treasure?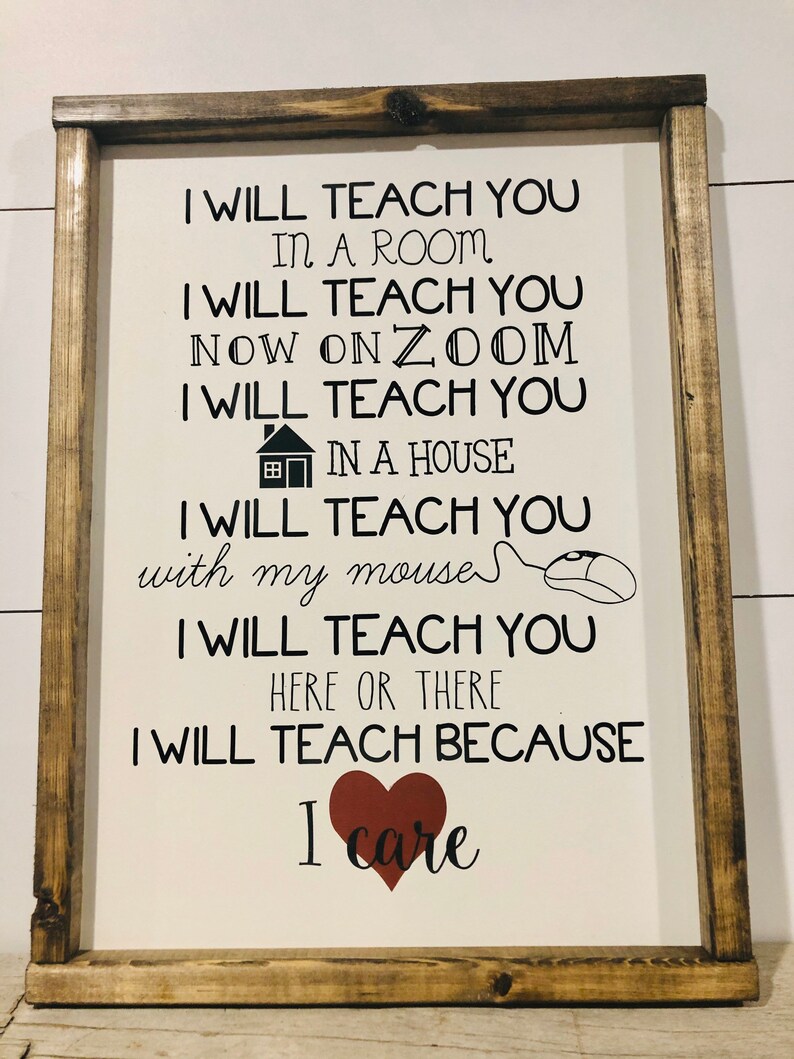 How about this classroom wall decor from Just One Elle? I think this is perfect for any Seuss-loving teacher! And I love the idea of giving something already framed and ready to hang!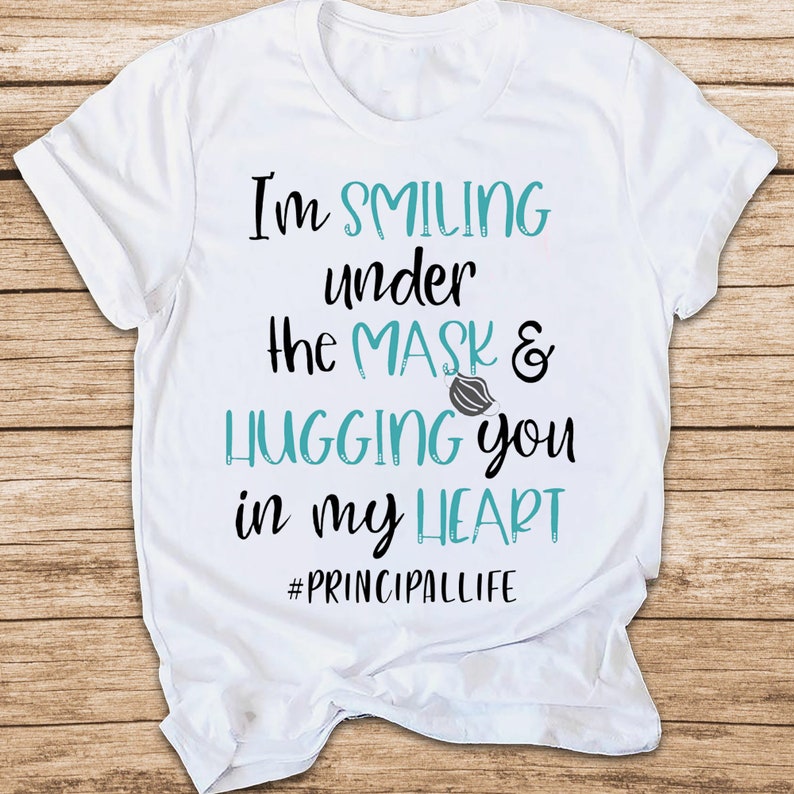 This last idea isn't for teachers, but rather for school principals, but it still deserves a place in this teacher gift idea round up! I love this I'm Smiling under the Mask and Hugging you in my Heart #PrincipalLife t-shirt from Shaun Wiz. Such a sweet social distance statement t-shirt that Elementary Principals especially will love!
You Might Also Like…
Another great tool for zeroing in on what teachers would really love is to ask directly! This Teacher Favorites printable is a great way to do that!
---
I'm a participant in the Etsy and Amazon Services LLC Associates Programs, affiliate advertising programs designed to provide a means for sites to earn advertising fees by advertising and linking to Amazon.com or Etsy.com.  This means that when you click and make a purchase at a site via a link I have provided, I make a small commission at no additional cost to you. Regardless of whether or not I receive a commission, I only recommend products that I personally use and genuinely recommend. I always have my readers' best interests in mind.