THE PTA/PTO TREASURER'S PLANNER
Because being PTA/PTO Treasurer Shouldn't Be A Full Time Job!
THE TREASURER ROLE IS ONE OF MOST TIME CONSUMING IN ANY PTA/PTO
… and then there's the added stress of being the sole keeper of the funds.
… plus you're constantly dealing with a bunch of records and receipts you're not sure how to keep organized.
… not to mention the fact that you've got important deadlines that can't be blown, or else your group could be in major trouble with the tax man!
MEET THE TREASURER'S PLANNER!
You deserve to have everything you need for your term right at your fingertips.
Get your copy of the Treasurer's Planner for $20 now!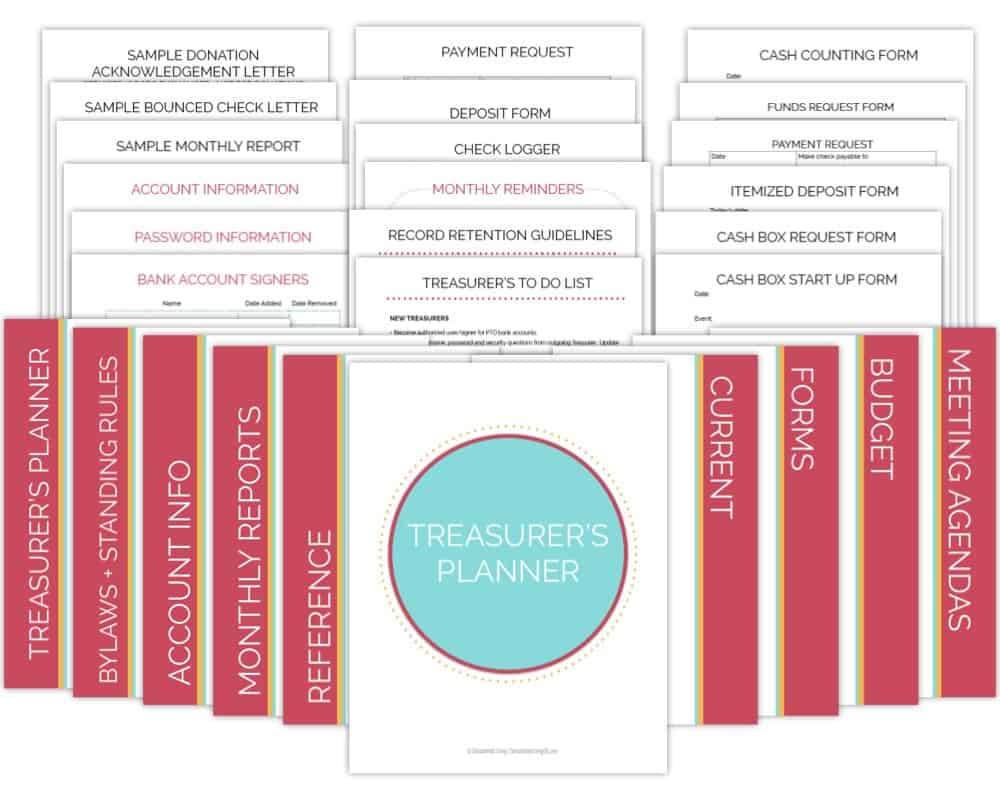 WHAT'S INCLUDED IN THE TREASURER'S PLANNER?
SO HOW DOES THE TREASURER'S PLANNER WORK?
ABOUT PTO ANSWERS
Christina Hidek is a PTA nerd with a mission to make life easier for all PTA/PTO volunteers and leaders. She knows what it takes to run wildly successful groups and uses her over decade of PTA volunteer and leadership experience to craft the best resources for PTA/PTOs!
GET ALL THE FORMS YOU'LL NEED TO ROCK YOUR TERM!
Get your copy of the Treasurer's Planner for $20 now!