Thinking about getting shirts for your PTO board this year?

Please don't!

Let me explain why I strongly recommend against board only shirts.

For the most part, they're a huge turn off to everyone not on the board and further the clique stereotype of PTOs!

Think that's not the case?

Try asking a friend of yours with school aged children who's not involved as a PTO volunteer.

Maybe they'll crinkle their nose a bit… or hesitate with a "Well…"

In any case, they think it's a bad idea.
But we need PTO t-shirts!
Ok so in order to show you that I'm not a total party pooper, here's what to do instead.

I'm not saying to not get PTO shirts.

I get that you want a shirt to wear at events so you stand out.

But does it really have to say PTO Board or PTA Board on it to be effective?

Nope, it sure doesn't!

Instead, it can have a more general gist to it.

Offer a general PTO shirt that would be appropriate for a parent with any
sort of role with the PTO to wear instead.

Odds are 99% of parents who purchase the shirts will be board members anyway, so they will be de facto board shirts anyway.

But no one will be able to point to the shirts as evidence that your PTO is some sort of snobby elite club.
What color t-shirt is best
While we're on the topic of t-shirts, let's talk shirt color.

Make sure to get it in a color that will stand out.

Maybe consider not getting it in a school color!

The PTA shirts I chose when I was first President were Kentucky blue (royal blue for anyone not familiar) but our school colors were brown and gold.

What did our shirts have to do with the school colors?

Nothing!

And that's ok and sort of the whole point.

Because we stood out at every event!
Funny story about those shirts…
A President who followed me two years after my term was up wanted to do pretty much everything different than the way it had been done before.

She didn't have a good reason for this and in the end that showed.

But that's a story for another day and lesson about dealing with difficult people in PTO land.

Anyway back to shirts.

She decided that the PTA shirts should be the school colors and ordered new PTA shirts in a white, gold and brown color scheme.

Most everyone else decided to get a new one.

I chose not to order a new shirt because I already had one and it was my favorite color anyway.

Fast forward to the Spring Carnival, one of the biggest school events of the year.

Pretty much every one of the PTA volunteers who'd ordered new shirts had on the new PTA shirts.

I was in my Kentucky blue shirt and was stationed on cotton candy duty, kind of tucked into a corner.

Even though I wasn't front and center, who did everyone who needed something come to that day?

Me because I stood out in my bright blue shirt!

The others in their white t-shirts blended in with the crowd and we hard to find even when I directed those with questions to them.
Cute Options for PTO Shirts
Time for the t-shirt eye candy!

All of these shirts are good options.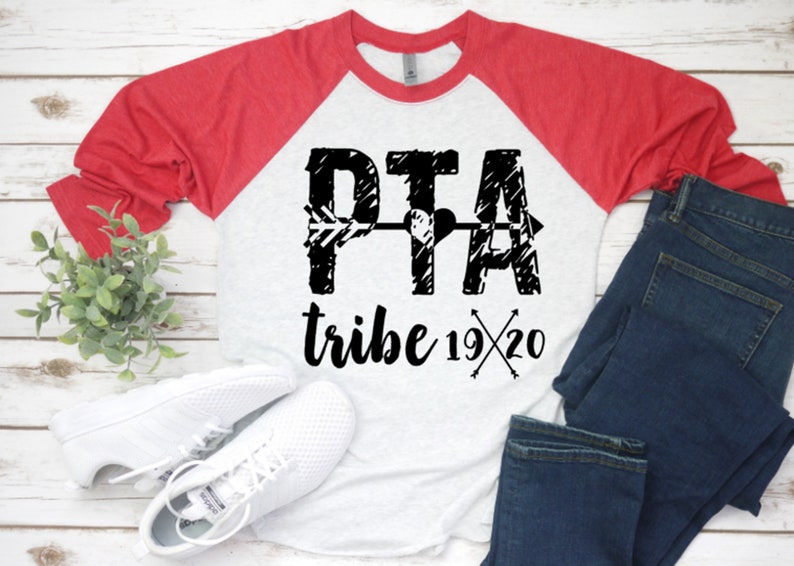 Get your PTO group together with these fun PTO Tribe shirts.  

The design is pretty fun and very trendy.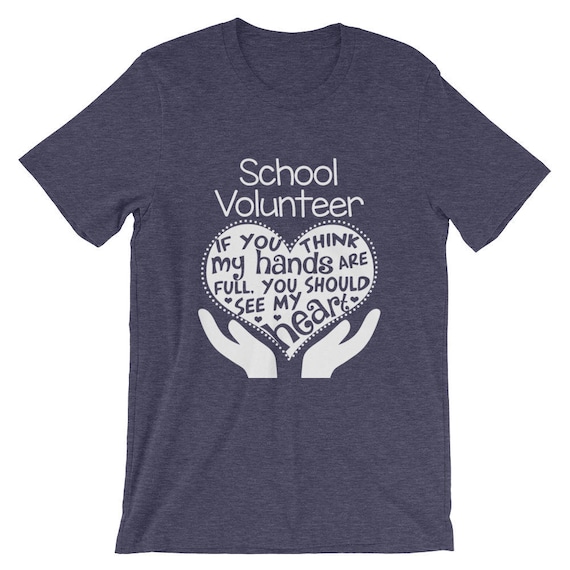 Maybe opt for a general volunteer shirt instead?

I love the sentiment of this volunteer shirt and that it comes in so many different colors!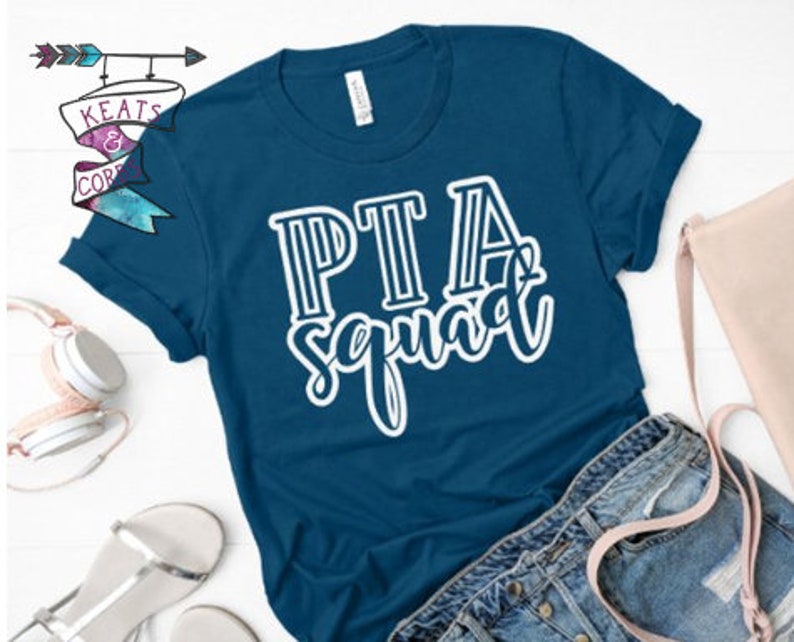 Calling all PTA leaders and volunteers into formation!

Get a shirt for your squad. Love the typography on this shirt!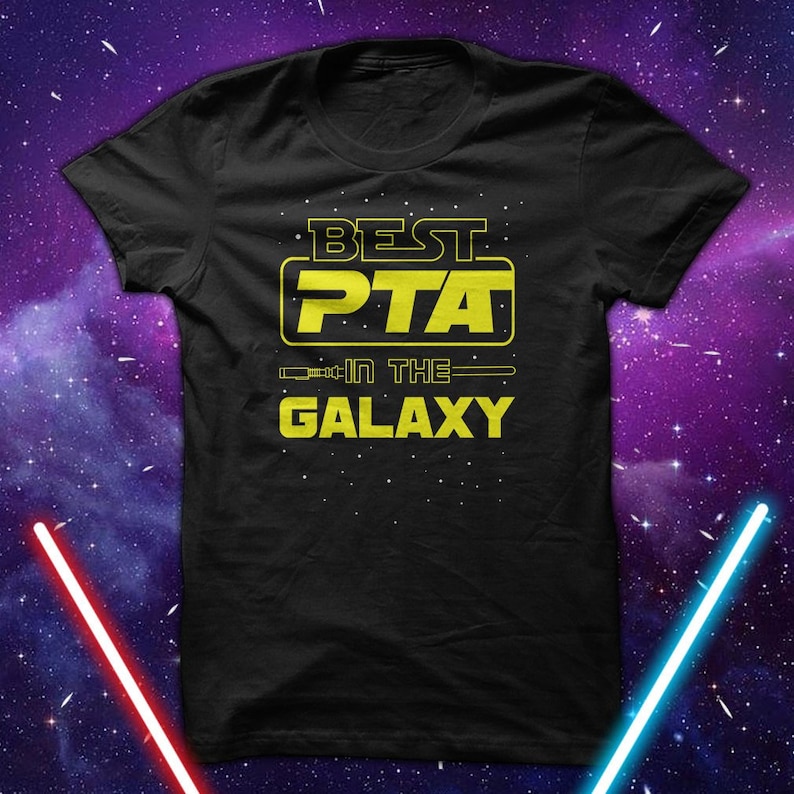 The Star Wars nerds of your group will love this shirt!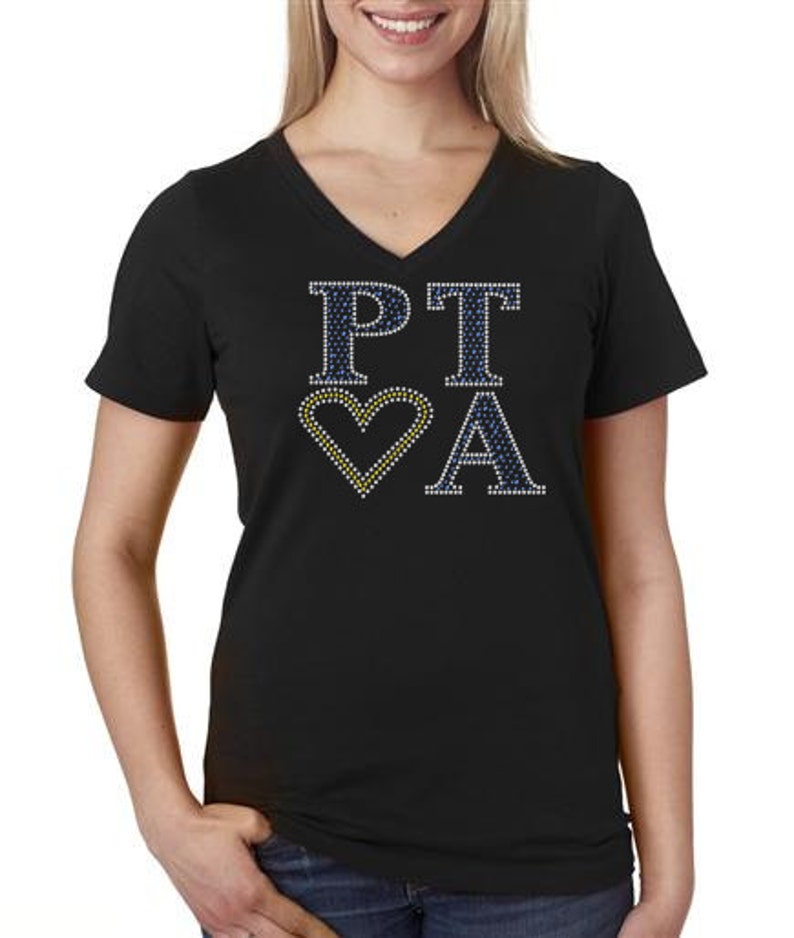 Looking for an option with some bling on it?

This t-shirt has an understated look to it, no?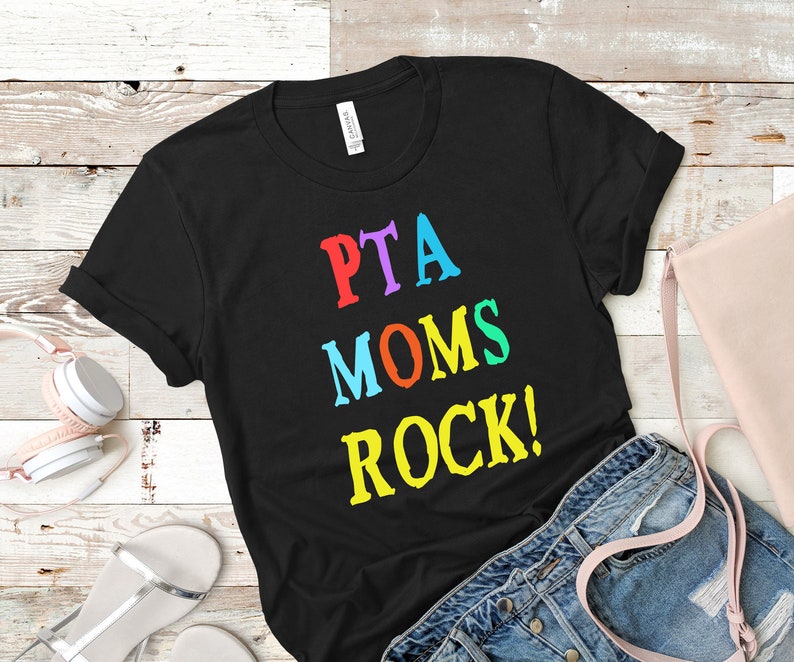 Um, PTA Moms do rock indeed! Literally wear your pride with this t-shirt.

But what about the Dads?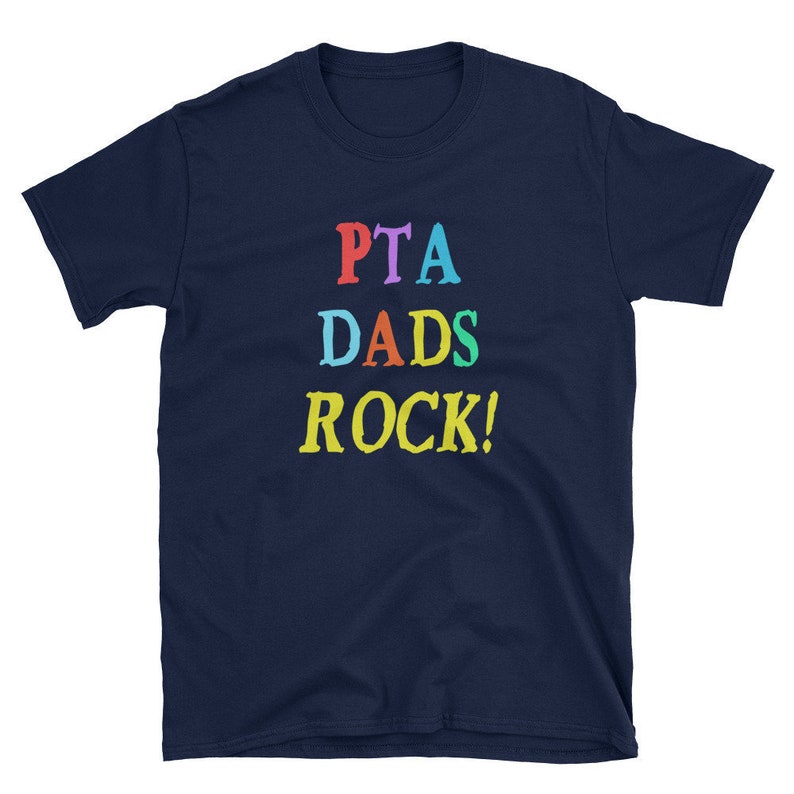 You really didn't think I would leave out the Dads, did you?

I think the idea of the matching shirts is adorable!

It's a nice way to include all volunteers.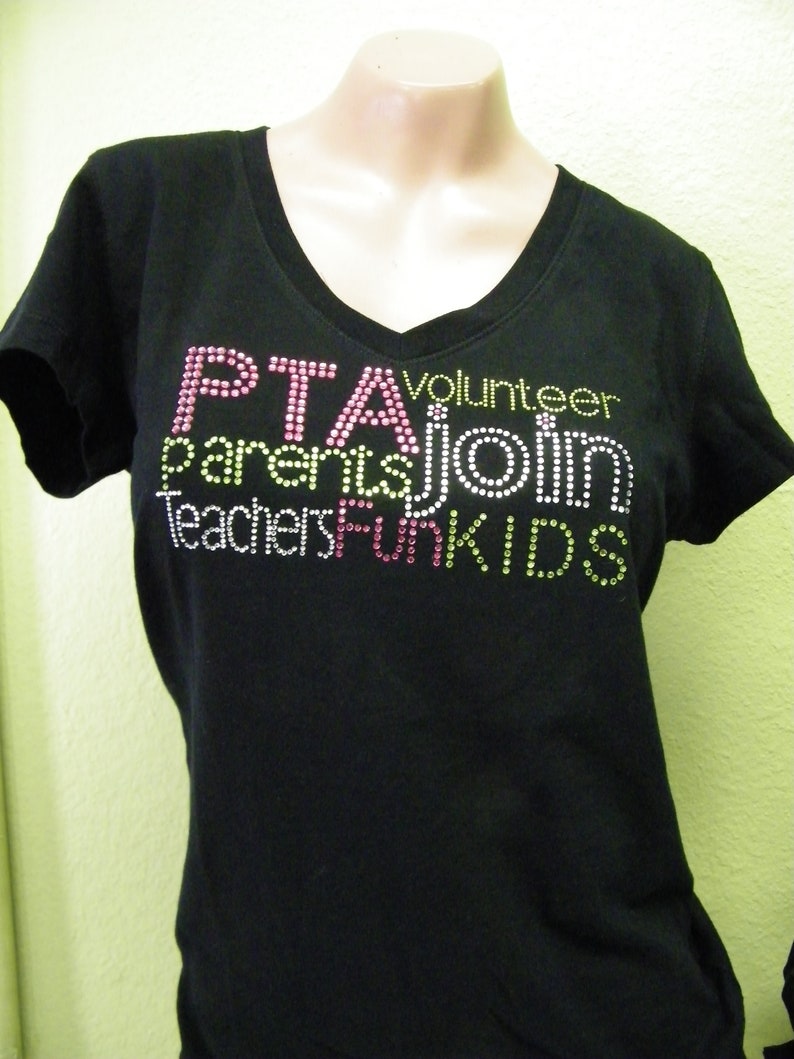 The sparkle coming from this t-shirt is sure to catch parents' attention and inspire them to get involved!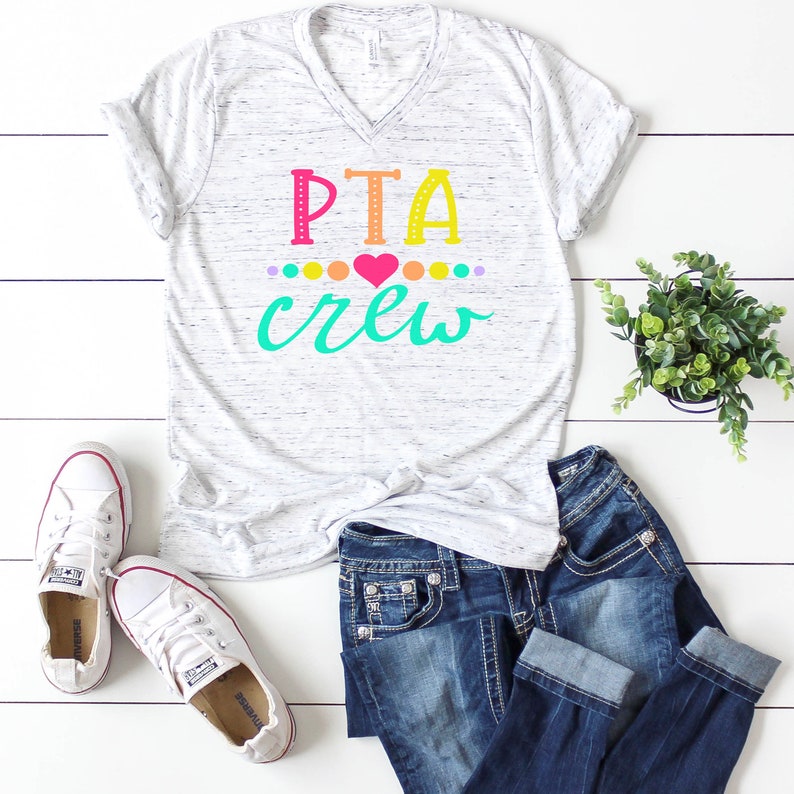 Shirts that are appropriate for all members of your group to wear are really the best route to go.

This one is bright, cute and colorful!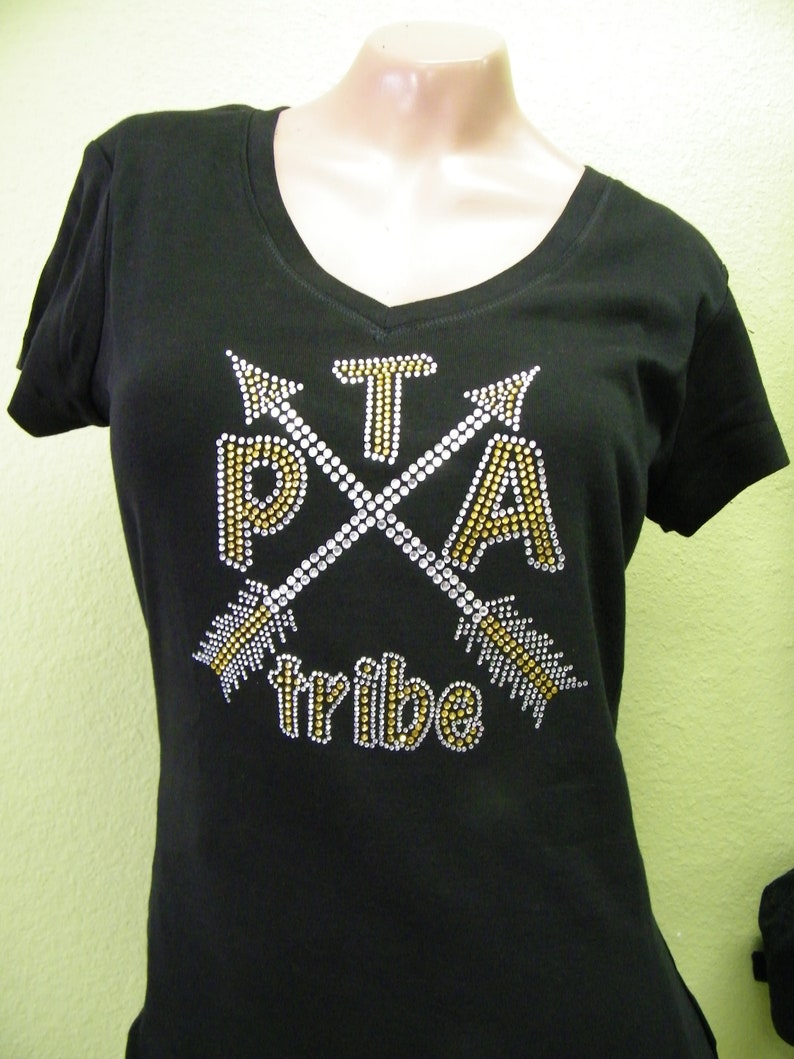 Another great blingy option from Flip Flop Embroidery on Etsy!

I bet they could swap out the A for an O…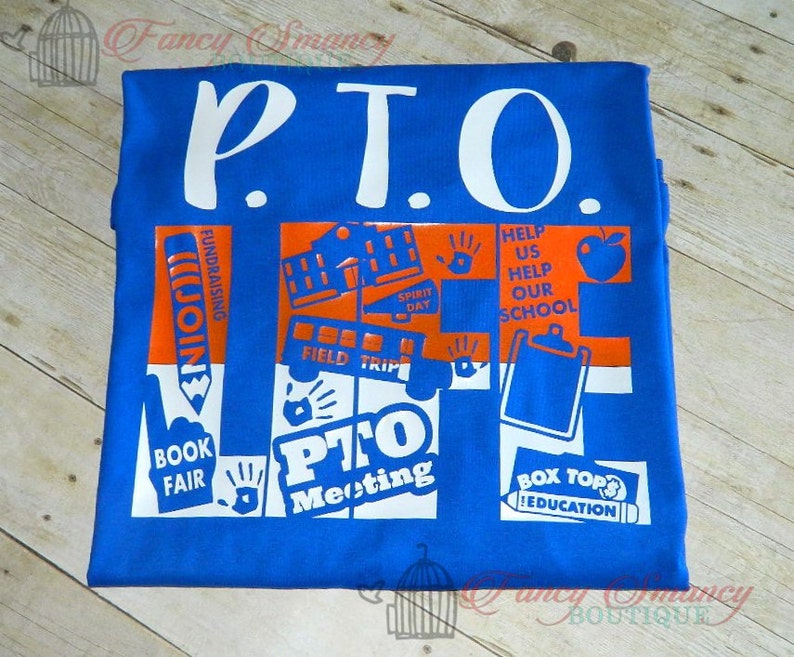 You've heard a picture is worth a thousand words, right?

Well this shirt is a fun way to show exactly what your PTO does without having to say a thing!

The bright color scheme of this shirt is sure to grab attention.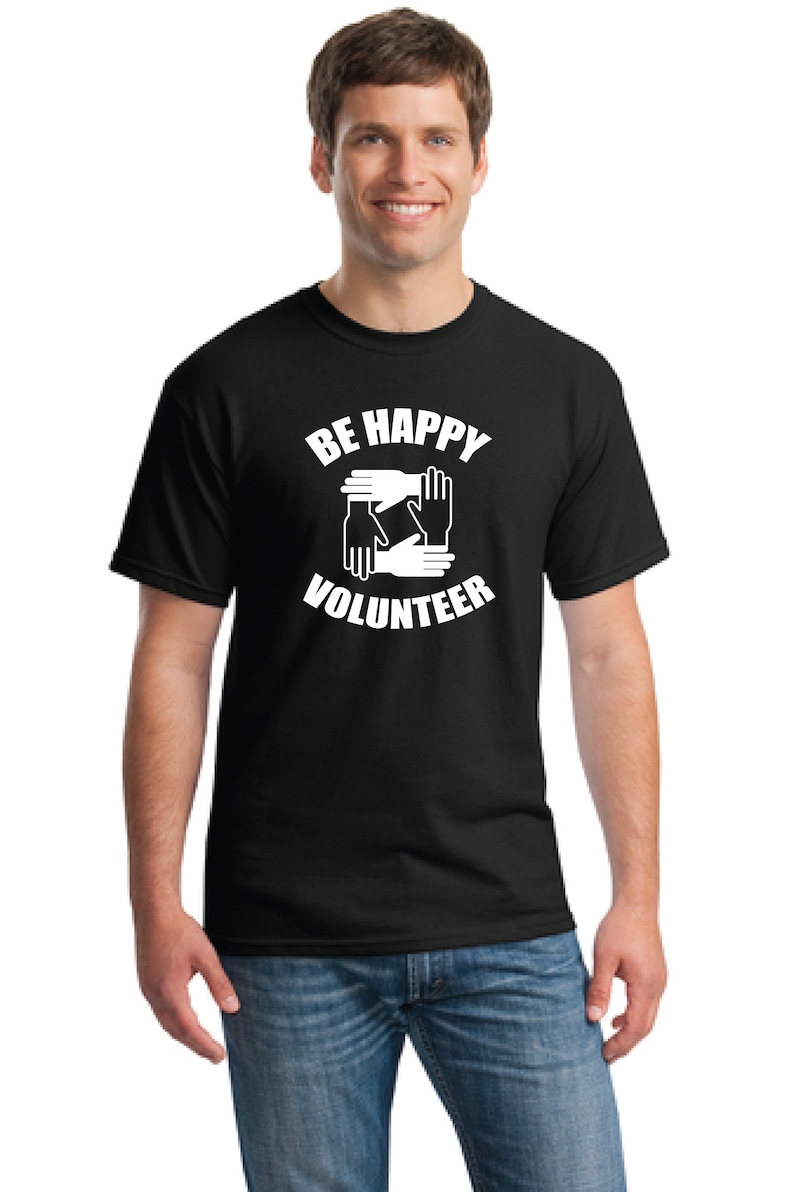 What about promoting a big "side effect" from getting involved?

There are so many positive aspects to being involved in your child's school.

Don't be hesitant to sell them hard!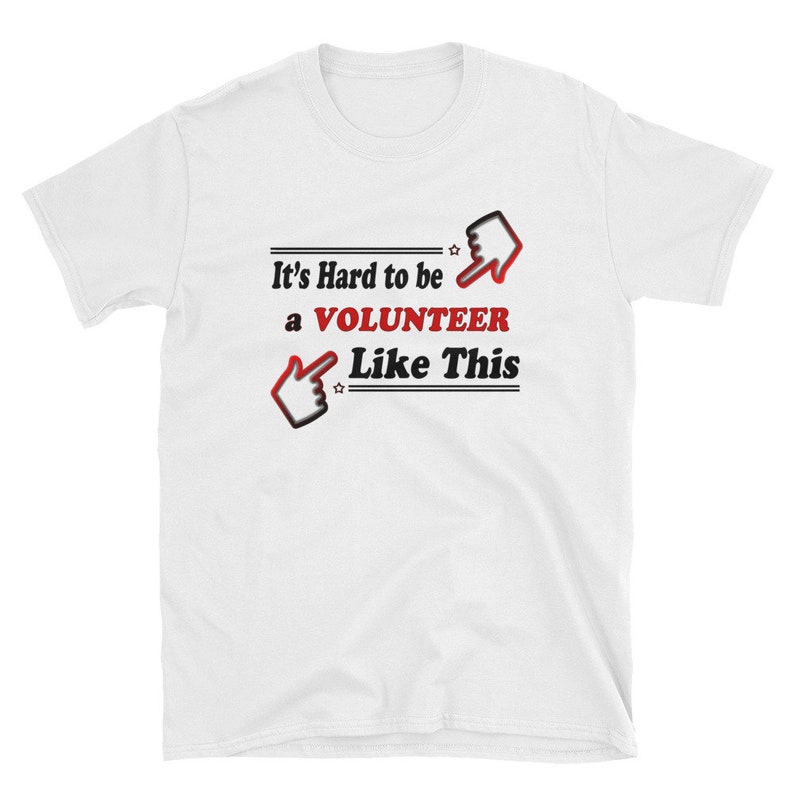 Again, sell your awesomeness! This shirt makes it easy.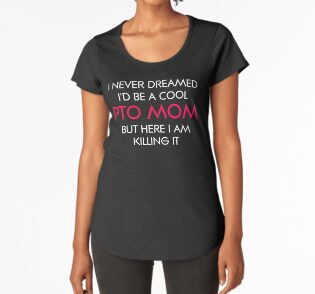 So does this shirt!

So many volunteers didn't plan on getting involved, but then something changed and they did.

This shirt celebrates that in a fun way!
Over to you!
I know you have an opinion about PTO Board shirts, so let's hear it in the comments!
---
Disclosure: I am a participant in the Amazon affiliate program, Redbubble affiliate program and the Etsy affiliate program, affiliate advertising programs designed to provide a means for sites to earn advertising fees by advertising and linking to Redbubble, Amazon and Etsy. This means that when you click and make a purchase at a site via a link I have provided, I make a small commission at no additional cost to you.